Home and Garden Tours Highlight Alexandria's Diverse Design – The Zebra
Alexandria, VA – The Twig, the Junior Auxiliary of Inova Alexandria Hospital will hold its 2021 Historic Alexandria Tour "Garden Glimpses" on Saturday, September 25.
"We are thrilled to offer a tour," said Twig President Mary Schoen. "We were unable to have our annual tour last year, so with Garden Glimpses, we can raise funds for Alexandria Hospital and resume The Twig tradition of a tour every September."
This year will showcase 12 gardens and outdoor spaces scattered throughout the historic district. Each unique garden is rarely open for public viewing. Visitors will hear about the garden's creation and information about the home. An English-style garden, a Koi Pond Garden, and a garden with a swimming pool are among the various gardens included.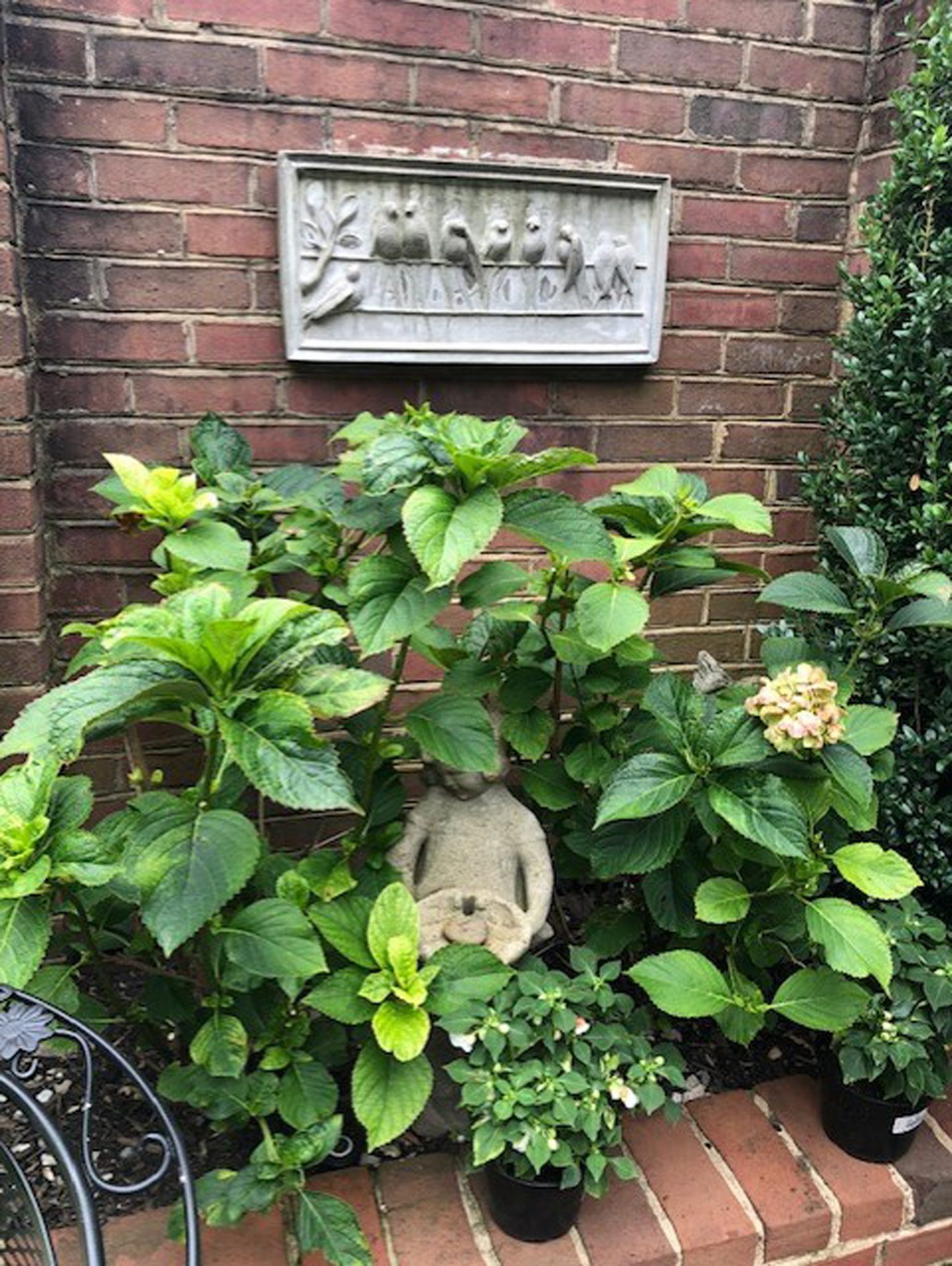 Proceeds will support Inova Alexandria Hospital, which has been on the pandemic frontlines and continues to vaccinate and treat Alexandria residents. In 2020, Inova Alexandria provided $33.5 million toward treatment and healthcare programs to families without financial resources.
"Special thanks to Joe Hadeed of Hadeed Oriental Rug Cleaning and In-home Home & Services for serving as our Tour Sponsor," Schoen said. "We are grateful for his continued support during these challenging times." Tour tickets are available on The Twig website (www.thetwig.org/homes-tour/tickets/) and in person at the Alexandria Visitors Center/Ramsay House. Individual tickets are $30 presale or $35 the day of the event.
Hollin Hills House + Garden Tour
On September 25, Hollin Hills, the award-winning mid-century modern neighborhood in Alexandria, will hold its 14th House and Garden Tour. The first tour was in 1953, when the innovative community was still in development. Since 2006, the tour has been held every two years in the spring, but the 2020 tour was postponed to September 2021.
Recognized for its architectural and design vision, Hollin Hills is a Virginia Landmark Historic District and listed on the National Register of Historic Places. The self-guided walking tour showcases stunning examples of mid-century modern architecture, landscaping, and interior design. Tour proceeds benefit the Civic Association of Hollin Hills, which is dedicated to preserving and enhancing the Hollin Hills community.
This year, organizers specified four pillars of a mid-century modern motif that define the Hollin Hills neighborhood:
Architecture: Expansive glass walls allow unfettered sunlight in, removing the confines of enclosed space to reveal the natural environment.
Art: Artists in mid-20th century America ruled an aesthetic realm exploding with optimism and confidence and celebrating the self-expression of a liberated world.
Interiors: Seating, surfaces, and storage go beyond their original function to delineate living space and become part of the architecture.
Landscape: Each home is oriented to maximize privacy and landscape view, with sightlines chosen to enhance the common space shared by each structure. For more details and to purchase tickets (while supplies last), visit www.hollinhillsmodern.com/.
ICYMI: The Twig Donates 150K to Inova at Annual Luncheon 
Subscribe to our mailing list to receives daily updates direct to your inbox!
Polygon Reveals Details About Its Future Collaboration With LBank During AMA – Press release Bitcoin News – Bitcoin News
PRESS RELEASE. Recently, LBank Exchange held an AMA session with the Polygon team, discussing Polygon's achievements, collaborations, NFT and Gaming markets, Nightfall solution, future plans and so on. Here's the summary of this AMA.
Ethereum is the blockchain development platform of choice, but it has limitations such as low throughput, poor UX, and no sovereignty. As a protocol and a framework for building and connecting Ethereum-compatible blockchain networks, Polygon breaks through these limitations by aggregating scalable solutions on Ethereum and supporting a multi-chain Ethereum ecosystem.
Polygon Outperforms Ethereum In-terms Of Active Users
As a layer 2 solutions aggregator built on top of Ethereum, Polygon has made some great achievements since its birth, its POS chain has over 2000 DApps live and processes over 7 million transactions daily. In fact, Polygon now has more daily active users than Ethereum.
MATIC, the token for the polygon network, is already live on trading platforms like LBank Exchange, and currently the trading volume of it is over 1 billion across exchanges. Polygon team is aiming to make more people hold MATIC tokens, and it's hoping to see MATIC's trading volume on LBank Exchange continue to grow as well.
Expanding the Polygon ecosystem
With the power to bring thousands of new users into blockchain, NFT and Gaming markets are strategic sectors that Polygon continues to focus on. There are already some of the largest gaming projects live on Polygon, such as Decentral Games, Sandbox, Somnium Space, Vulcan Verse, etc. As for NFT projects, there are OpenSea, Lazy.com, Autograph, etc.
The team will be bringing many more such games and NFT projects onto Polygon so that its community can enjoy more artwork and fun. In addition, Polygon allows for massive scalability, and compared to Ethereum, minting costs on Polygon are 100,000 times cheaper on average.
Polygon also has products designed for enterprise customers who need privacy and scalability, such as Nightfall, a one-of-a-kind, privacy-focused Rollup that combines Optimistic Rollups with Zero-Knowledge (ZK) cryptography commonly used in ZK Rollups. It creates a scalable and private hybrid of the two popular technologies.
Polygon Nightfall has the power to bring many large enterprises into blockchain, the team believes that it will lead to a large number of transactions on Polygon and further add new projects and users to the Polygon ecosystem.
Big Plans Ahead
The Polygon team has already got some big plans ahead. On the technical side, Polygon is investing heavily into ZK and ZK Rollup technology, for example, the team has already spent $250 million on acquiring Hermez, which is a decentralized, open-source ZK Rollup optimized for secure, low-cost and usable token transfers on the wings of Ethereum.
Polygon has also acquired another 4 teams to build more ZK Rollup chains, to achieve the goal of building highly scalable EVM enabled ZK Rollup technology. In addition, Polygon has updates coming for its POS chain and details on EIP 1559 implementation.
On the business side, Polygon has many exciting updates as well, with lots of big DApps and integrations planned. Significantly, Arjun, Polygon's Head of Growth, points out that LBank is enhancing its global branding. He also assures that the love of the community makes the team achieve its goals, so it will continue to collaborate with LBank Exchange to bring more Polygon projects and tokens to the community. Polygon team will keep posting on its official social media accounts such as Twitter to reveal more details about future plans and latest updates.
 
About Polygon
Polygon is a layer 2 aggregating scalable solution on Ethereum that supports a multi-chain Ethereum ecosystem. The platform resolves the blockchain challenges like high gas fees, slow speed without sacrificing security. It is a protocol and framework to build and connect Ethereum-compatible blockchains.
Visit to Know more:
Website: https://polygon.technology/
Twitter: https://twitter.com/0xPolygon
Telegram: https://t.me/polygonofficial
Discord: https://discord.com/invite/polygon
 
About LBank
LBank is an ever-growing crypto trading platform which offers safe trading for the users worldwide. The team aspires to build the professional integration services for crypto-assets being a convenient trading platform. It has become popular with over 6.4 million users around the world.
Visit to Know More:
Website: https://www.lbank.info/
Twitter: https://twitter.com/LBank_Exchange
Telegram: https://t.me/LBank_en
LinkedIn: https://www.linkedin.com/company/lbank
Facebook: https://www.facebook.com/LBank.info/
 
This is a press release. Readers should do their own due diligence before taking any actions related to the promoted company or any of its affiliates or services. Bitcoin.com is not responsible, directly or indirectly, for any damage or loss caused or alleged to be caused by or in connection with the use of or reliance on any content, goods or services mentioned in the press release.
Image Credits: Shutterstock, Pixabay, Wiki Commons
Up to 12 Million Iranians Own Cryptocurrency, Traders Choose Local Exchanges
Cryptocurrencies are a popular investment among Iranians and estimates suggest that the number of those who already own one coin or another may be as high as 12 million. The majority of Iranian traders prefer the services of local crypto … read more.
Check all the news here
Up to 12 Million Iranians Own Cryptocurrency, Traders Choose Local Exchanges
Cryptocurrencies are a popular investment among Iranians and estimates suggest that the number of those who already own one coin or another may be as high as 12 million. The majority of Iranian traders prefer the services of local crypto … read more.
Your ad here
Your ad here
Check all the news here
'Trillions Of Dollars'—Bitcoin Braced For A Massive Earthquake As The Price Of Ethereum, Binance's BNB, Solana, Cardano And XRP Soar – Forbes
Bitcoin and cryptocurrency prices have rocketed over the last month, with the combined crypto market surging towards $3 trillion as ethereum, Binance's BNB, solana, cardano and XRP make double-digit percentage gains.
Subscribe now to Forbes' CryptoAsset & Blockchain Advisor and discover hot new NFT and crypto blockbusters poised for 1,000% gains
The bitcoin price has climbed from around $45,000 per bitcoin in early October to all-time highs of $67,000 late last month, in part due to the launch of the first U.S. bitcoin futures exchange-traded funds (ETFs). Bitcoin has recently dropped back—despite huge new price targets even as ethereum and its smaller rivals hit fresh highs.
Now, Michael Saylor, a bullish bitcoin buyer, has predicted "trillions of dollars" will flow into bitcoin once the U.S. regulator approves a fully-fledged bitcoin ETF—helping bitcoin to replace gold and become the primary asset index for the Western world.
Sign up now for the free CryptoCodex—A daily newsletter for the crypto-curious. Helping you understand the world of bitcoin and crypto, every weekday
The bitcoin price has surged through 2021 but much of the crypto market's gains have come from … [+] ethereum, Binance's BNB, cardano, solana, and XRP.
"To do that, you need the spot ETF," said Saylor, the chief executive of business intelligence software company MicroStrategy, speaking this week at Bloomberg's Financial Innovation Summit. "And once these spot ETFs roll, I think you'll see billions, then tens of billions, then hundreds of billions, then trillions of dollars flow into them."
Over the last year, Saylor has pivoted Microstrategy to a bitcoin acquisition vehicle, buying more than 110,000 bitcoins. The value of the company's bitcoin holdings is around $7 billion, making up almost all of MicroStrategy's $8 billion market capitalization.
Saylor said he expects a U.S.-based spot bitcoin ETF would act as an institutional on-ramp for investors who want bitcoin exposure, adding he'll continue buying bitcoin via MicroStrategy. Such funds are already live in other countries, including Canada.
The launch of two U.S. bitcoin futures ETFs in October generated huge media attention, with the ProShares Bitcoin Strategy ETF accumulating more than $1 billion in assets in mere days. However, some, including general partner at Castle Island Ventures Nic Carter, have called futures-based ETFs "inferior" as they don't give direct exposure to the underlying asset. Carter, speaking alongside Saylor, said a spot bitcoin ETF would be "the hottest commodity ETF launch of all time."
"The right answer is: let investors buy a trillion dollars worth of bitcoin via an ETF because the ETFs plug into the existing security structure, the existing prime brokerages, the existing collateral packages," said Saylor.
CryptoCodex—A free, daily newsletter for the crypto-curious
The bitcoin price has risen more than 300% over the last 12 months, making bitcoin a $1 trillion … [+] asset. However, bitcoin has been left in the dust by ethereum, Binance's BNB, solana, cardano, and XRP.
Meanwhile, bullish bitcoin and crypto market watchers continue to predict prices will surge into the end of 2021. While bitcoin has lost ground this week, ethereum has added almost 5%, with its too biggest rivals, Binance's BNB and solana, both surging by around 20%.
"Intraday volatility is completely normal after such a bullish month, but the higher time frame is looking solid for now," Lukas Enzersdorfer-Konrad, chief product officer at Vienna-based bitcoin and crypto trading platform Bitpanda, said in emailed comments. "The crypto market is more integrated into the world economy every day which only shows how important it is for bigger institutions but on the other hand, is also under pressure from macro events."
"A melt-up in bitcoin and ethereum into year-end is likelier than retracement, we believe, after 2021 corrections cleansed speculative positions, and with increasing demand and adoption, and declining supply, sustaining a bull market," Bloomberg Intelligence senior commodity strategist Mike McGlone wrote in his latest market report, pointing to a "tidal wave of U.S. ETFs."
"The startup of U.S. ETFs and the fact that cryptos counter China bans limit downside risks."
XRP Set for Massive Breakout With Altcoins Poised to Steal the Show From Bitcoin, Predicts Top Crypto Analyst – The Daily Hodl
One closely followed crypto analyst is bullish on XRP and thinks that altcoins are in a prime position to outpace Bitcoin (BTC).
The pseudonymous analyst known as Credible Crypto tells his 257,400 Twitter followers that XRP's price structure looks very similar to data-sharing protocol OriginTrail, whose native token TRAC just rallied more than 300% following its recent listing on Coinbase Pro.
He expects XRP to follow a similar path to TRAC, taking the cryptocurrency back to its previous all-time high of $3.40.
"The XRP chart below is from my last YouTube video on XRP made in August. The chart next to it is another coin that I came across today that has the same structure but is one step ahead with the 5th wave already in progress. Do you see it now?"
After Ethereum's new breakout against Bitcoin (ETH/BTC), the trader anticipates ETH's next leg up to kick off a new alt season.
He also notes that Bitcoin dominance has likely already topped out, further paving the way for an altcoin rally.
"ETH/BTC broke out today, closing above the key resistance zone I was watching. This is a great sign and indicates BTC dominance may have already found its top and alts may be about to steal the show, led by ETH."
The analyst says that Bitcoin dominance dropping doesn't necessarily mean that BTC's price will drop.
No it just means that if BTC is rising alts will probably rise faster. We saw this in 2017 in the latter stages of the bull run as lots of new money started pouring in.
— CrediBULL Crypto (@CredibleCrypto) November 3, 2021
Taking a closer look at the top crypto asset, Credible says that Bitcoin is close to deciding whether it wants to break to the upside or continue ranging.
According to his analysis, a rejection of $63,000-$64,000 could take BTC back to major support around $58.000.
"63-64k tagged BTC. Now to see if we break out to new ATH [all-time high] or reject soon and continue to range."
Featured Image: Shutterstock/bayramtasci
Crypto headlines delivered daily
to your inbox
BTC, ETH, XRP news alert options
By joining The Daily Hodl news list you agree to our
Terms and Conditions and Privacy Policy.
Featured Image: Shutterstock/Billion Photos
Check your inbox for confirmation email.
Cryptocurrency news and analysis, covering Bitcoin, Ethereum, Ripple, XRP, altcoins and blockchain technology
Categories
Bitcoin • Ethereum • Trading •
Ripple and XRP • Altcoins •
Blockchain • Regulators •
Scams • Crypto101 • HodlX • Explore • Futuremash •
Crypto Livewire
ABOUT US | EDITORIAL POLICY | PRIVACY POLICY
TERMS AND CONDITIONS | CONTACT

JOIN US ON TELEGRAM

JOIN US ON TWITTER

JOIN US ON FACEBOOK
COPYRIGHT © 2017-2021 THE DAILY HODL
© 2020 The Daily Hodl