5 Reasons Why NFTs Are The Metaverse's Ideal Revenue Model – Yahoo Finance
Non-fungible tokens (NFTs) have become the latest buzz in the crypto world, with investors popping in worldwide. Moreover, crypto enthusiasts are ready to part with thousands of dollars to own an NFT. Consequently, many platforms have come up to act as a middle man to purchases. Among the best performing is the NBA Top Shot, created by Dapper Labs.
So, what is an NFT? Non-fungible tokens run on a blockchain network and cannot be exchanged from one to the other. Hence, each is unique and accrues value independently. So far, NFTs' infiltration is widespread into various sectors, including art, sports, virtual real estate and even gaming.
Related: NFT fever hit all-time highs with sales of $ 2.5 billion so far in 2021
The metaverse, meanwhile, is a shared virtual space that gives experience across platforms and the real world. So, metaverse allows anybody to create, buy, and see NFTs in an engaging manner; it is working to merge disparate online worlds into one seamless entity. While holding such potential, enthusiasts are naming it the next evolution of the internet.
Several companies are making moves into the innovative cryptoverse. The KuCoin exchange recently announced that it allowed metaverses to showcase their tokens to the world with genuine reliability; hence, the first-ever Metaverse Trading Board. The new section includes Axie Infinity (AXS), Enjin (ENJ), Decentraland (MANA), The Sandbox (SAND), Smooth Love Potion (SLP) and SENSO (SENSO) for open trading, and its founders think that such a tailored format will promote newer and established metaverse projects. And in turn, that it will make them available to potential investors and broader user audiences.
Related: NFT video games leave up to $ 1,000 in profit per month
Now that we have established the relationship between the two, let's break down why NFTs are ideal revenue models for the metaverse.
The idea of an alternative digital universe is not new at all, having been conceptualized in the past by developers for implementation in games and on some websites. However, there has been a boom in the digital-asset craze fueled by NFTs. In turn, it is boosting digital products and platforms dealing with them. Some of these platforms have gone a step further into virtual reality to showcase the NFTs to the extent that they mimic reality. As the world shifts online, folks want to create and provide insight into their NFT products uniquely.
As we have mentioned, each NFT is unique and has its value. Considering this, investors argue that NFTs are scarce, generating their value. Last year, the total value of NFT transactions hit $250 million, according to a study from NonFungible and L'Atelier; thay value is four times higher than in 2019. Also, recorded digital wallets dealing in NFTs stood at 222,179, double the previous year. Meanwhile, some traders were able to attain profits amounting to $100,000.
In turn, the new traders in the NFT market are a new generation of digital natives and looking into emerging asset classes. Most have previously amassed wealth and are looking to put it into virtual assets.
The video-game industry has eclipsed the sports and movie industries in global popularity. Even if you can't make a fortune selling virtual products right now, you can start leveraging enormous brand-equity improvements momentarily. Whether or not your product has a use case that corresponds to one of today's virtual worlds, you have a brand that you may use on virtual clothes, signage, artwork and other items.
These audiences are not just enormous, but they are also likely to differ in fundamental ways from your typical brand audience. Businesses are using NFTs and virtual products to reach out to younger audiences. Two-thirds of Fortnite players are young adults. The user base for Roblox is even younger, with 66% of gamers under the age of 16.
Luxury brands, in particular, find value in letting users buy virtual replicas of their expensive products long before they can do so in the "real" world.
Related: These 2 Entrepreneurs Raised $50 Million to Build the Future of NFTs and the Metaverse
The first concern most people ask regarding virtual items is how to retain its value if it's easy to create a counterfeit. But while counterfeiting is a problem in most real-world businesses, from footwear to fine art, it gets more complicated in the virtual world.
A blockchain can seem incredibly sophisticated at first glance. Nonetheless, the best way to think of it is as a record of ownership for a given virtual item. The distinction between a blockchain and another owner's record of ownership — say, your bank account's ledger — is that no one owns the blockchain. It is decentralized, and there is no authority to be altered, changed or destroyed.
Blockchain technology is at the root of creating and making NFTs secure. An NFT is worthless in itself and essentially an unchangeable and indestructible proof of ownership. It applies to any virtual object, from a piece of 3D digital art to a video.
When a virtual product is protected with an NFT, it points directly to the product file, not to any other copy or fake. When you sell an NFT, you're proof of the sale of asset ownership.
NFTs are undergoing a maturation phase and are bringing tangible value across industries. Taking into account the massive infrastructure in place, it's evident that they are more than baseless hype. Their unprecedented growth thus far shows the start of a seamless evolution of the space. The emergence of mixed reality offers more collectibles and marketing opportunities that will stimulate more growth. NFT use-cases will only grow in the future, and developers may eventually be able to tie them to everyday activities like ticket sales, proof of attendance and fraud detection.
Related: How NFTs are Ushering in the True Age of the Digital Creator
If you can manufacture and sell items in the actual world, you can make and sell them in virtual worlds. The value of such products will only rise as we move closer to an immersive multiverse. And while obstacles remain — according to Blockchain.com, only around 70 million people have a cryptocurrency wallet — these factors do not dismiss what the crypto world stands to gain through widespread adoption o fNFTs.
"Rich Dad Poor Dad" has made this call before. He's not backing down.
The market is soaring, but this shouldn't scare away investors.
These ideas could be the next ones sent to the moon.
(Bloomberg) — Elon Musk's social media followers have spoken: The Tesla Inc. chief should sell 10% of his stake in the electric-car maker.Most Read from BloombergWhere Did All the Public Bathrooms Go?What It Means to Design a Space for 'Care'The Rising Pacific Forces a Native Village to Move. Who Will Pay?COP26 Protests: Inflatable Cows, Megaphones and a Rainbow'Airbnb Queen' Says She's Caught Up in Platform's New York FeudA majority of 3.5 million Twitter users — 58% — said they'd support su
Energy stocks have been big winners this year. But their gains aren't over yet, as an expected deep freeze drives oil and gas prices higher.
The money expert says Americans decades away from retirement need to brace themselves.
In this article, we discuss the 10 Best COVID Stocks To Buy Now. You can skip our detailed analysis of these Covid stocks and go directly to read the 5 Best COVID Stocks To Buy Now. Covid-19 crushed almost every sector, resulting in the world economy shrinking by 3.2% in 2020. In the initial stages […]
These companies have been firing on all cylinders for a long time, and that's likely to continue.
Many dividend stocks don't have high enough yields to generate significant income. Others have high dividend yields but come with unacceptable levels of risk. If you take one-third of your initial $100,000 and buy shares of AbbVie (NYSE: ABBV), you should be able to count on at least $1,600 in annual income.
Despite several face-melting crashes, Ocugen's (NASDAQ: OCGN) stock rose more than 666% this year so far, and it might have further to go, provided that its flagship coronavirus vaccine gets cleared for sales in North America. What will regulators do? The biggest questions facing Ocugen at the moment are which regulators will greenlight its vaccine, and whether any of those potential green lights might actually translate into significant revenue.
The billionaire's 62.7 million Twitter followers support a sale of the stock, which could amount to $21 billion at the company's closing price on Friday.
Slowing growth and high churn at the Disney+ streaming service is weighing heavily on investor sentiment.
Nvidia chips power a future of self-driving cars and cloud gaming, while the global semiconductor market is in a supply crunch. Is Nvidia stock a good buy now?
In fact, the following four supercharged growth stocks all have the potential to be worth $1 billion in 15 years, if not sooner. The largest growth stock on this list by market cap is payment facilitator Mastercard (NYSE: MA), which is effectively a tripling in its share price away from hitting a $1 trillion valuation. If investors give Mastercard 10 to 15 years, they should get that tripling in market cap.
Nvidia (NASDAQ: NVDA) and Advanced Micro Devices (NASDAQ: AMD) have been outstanding performers on the stock market so far this year, with shares of both tech giants beating the broader market by comfortable margins. Nvidia has turned out to be the better of the two stocks, as the chart below shows. AMD stock, on the other hand, has underperformed the broader market for most of the year before stepping on the gas of late.
For high-growth returns, investors are increasingly turning to technology stocks. These three could be among the fastest growers this decade.
Some have more dollars than sense, they say, so even companies that have no revenue, no profit, and a record of falling…
The U.S. stock market has been on a tear as it heads toward the holiday season. "It's a melt-up," said Zhiwei Ren, managing director and portfolio manager at Penn Mutual Asset Management, in a phone interview. Earlier in the week the benchmarks each notched a fourth consecutive day of all-time closing highs to mark their longest winning streak together since October 2017, according to Dow Jones Market Data.
In this article, we discuss the 10 growth stocks with decent dividend yields. If you want to skip our detailed analysis of these stocks, go directly to the 5 Growth Stocks with Decent Dividend Yields. The debates around growth and value investing in the finance world tend to center around capital gains and dividend payouts, […]
New Jersey?s state pension exited investments in EV companies Nikola and Workhorse, and bought shares of data-analytics firms Palantir and Snowflake.
The 3 Types of Crypto Metaverse Coins – The VR Soldier
Metaverse coins are all the hype right now, and for those new to the cryptocurrency space, it might be confusing as to what crypto Metaverse coins exactly are. Each type of Metaverse coin offers unique aspects to the virtual ecosystem. This article lists three kinds of Metaverse cryptocurrencies that you will find on the market.
The first and most abundant type of Metaverse coins you will find in crypto are play-to-earn blockchain-based games that feature relatively basic virtual platforms.
There are various platforms that these play-to-earn games use. Some of the most popular ones include Binance Smart Chain, WAX, Polygon, Solana, and more.
The most popular play-to-earn crypto Metaverse game is Alien Worlds, surpassing over 1.4 million users over the past month. Players can purchase NFTs and use them to mine Trillium, which has real-world value.
These projects are considered Metaverse coins because they offer a virtual blockchain-based environment that allows for some basic interaction. At the same time, these games don't compare to full-fledged 3D games like Fortnite, Call of Duty, etc. They offer a simple browser-based application that's still considered a Metaverse experience.
The second type of Metaverse coins are actual 3D experiences that allow players to explore a virtual universe similar to Minecraft, Roblox, and even Fortnite.
Due to the increased complexity of such an application, there aren't many such projects on the market. The two main 3D virtual metaverses right now are Decentraland and The Sandbox, both of which have multi-billion dollar valuations.
The main difference between Decentraland and The Sandbox is that Decentraland is a browser-based application. In contrast, The Sandbox is a downloadable game that needs to be installed on your PC.
In addition, both Decentraland and The Sandbox act as platforms for play-to-earn games that will be built in those universes. Think of it like Bitcoin, which is only a cryptocurrency, but Ethereum is also a platform for other cryptocurrencies (ERC-20 tokens). Similarly, play-to-earn Metaverse games are just that, basic idle & click games, while 3D Metaverses offer a virtual universe where users can deploy these play-to-earn games.
Last but not least, we have various Metaverse platforms. Those include the blockchains that the 3D Metaverses are built on. The most popular one would be Ethereum, but other Metaverse platforms have been making waves in the market. These include WAX, Solana, IoTeX, BSC, and more.
Ethereum is the most known and reliable platform since it's been on the market the longest. WAX is great because it was built from the ground up with Metaverse gaming in mind; transaction fees are replaced with CPU & RAM power which can be acquired by staking WAX token.
Solana is another great platform that's looking to compete with Ethereum. Their ecosystem is incredibly well designed, with some amazing applications on the platform. Solana has an extremely popular NFT marketplace called Solsea, an excellent alternative to OpenSea for those who don't like paying Ethereum's high gas fees.
Another platform worth mentioning is IoTeX, which includes a fully functional Web3 mobile app called IoPay, which users can currently use and explore their ecosystem.
2022 will be an excellent year for further Metaverse application development. Currently, Decentraland and The Sandbox are the only "true" Metaverses, and even they don't support VR tech at this time.
We still have a long way to go in creating immersive Metaverse applications, but we can expect some revolutionary experiences launched next year at the speed crypto is moving.
Disclosure: This is not trading or investment advice. Always do your research before buying any cryptocurrency.
Also Read:
Top 5 Metaverse Coins Gaining Over 20% Today
Follow us on Twitter @thevrsoldier to stay up to date with the latest cryptocurrency news, and subscribe to our daily newsletter to never miss another story!
Click to subscribe to our weekly newsletter
It can be quite difficult to find cryptocurrencies that are worth purchasing in the current financial market as the number…
© 2022 The VR Soldier
© 2022 The VR Soldier
Top 3 Metaverse Crypto Coins Below $0.01 to Watch in June 2022 – The VR Soldier
Cryptocurrency markets continue to trade sideways this week, with Bitcoin and Ethereum managing a spectacular recovery after bottoming out on June 18th. There are several popular niches for crypto tokens, including NFTs, AI & Big Data, DeFi, and Metaverse. Metaverse crypto coins are showing green across the board, making it an excellent opportunity to cover several undervalued projects with a unit price below 1 cent to watch in June 2022.
Note: The list below is ordered by the unit price of each project, lowest to highest.
Launched in April 2019, Verasity (VRA) is a blockchain company and Metaverse crypto coin looking to build an entirely new experience in AdTech, Esports, and digital rights management.
Verasity features its unique Proof-of-View protocol, which can identify fraudulent online traffic and discard it from analytics platforms, thereby increasing ad revenue for publishers and conversions for advertisers. The PoV protocol also featured NFT authentication features, which help identify fraudulent and copycat collections looking to capitalize on a primary project and its community.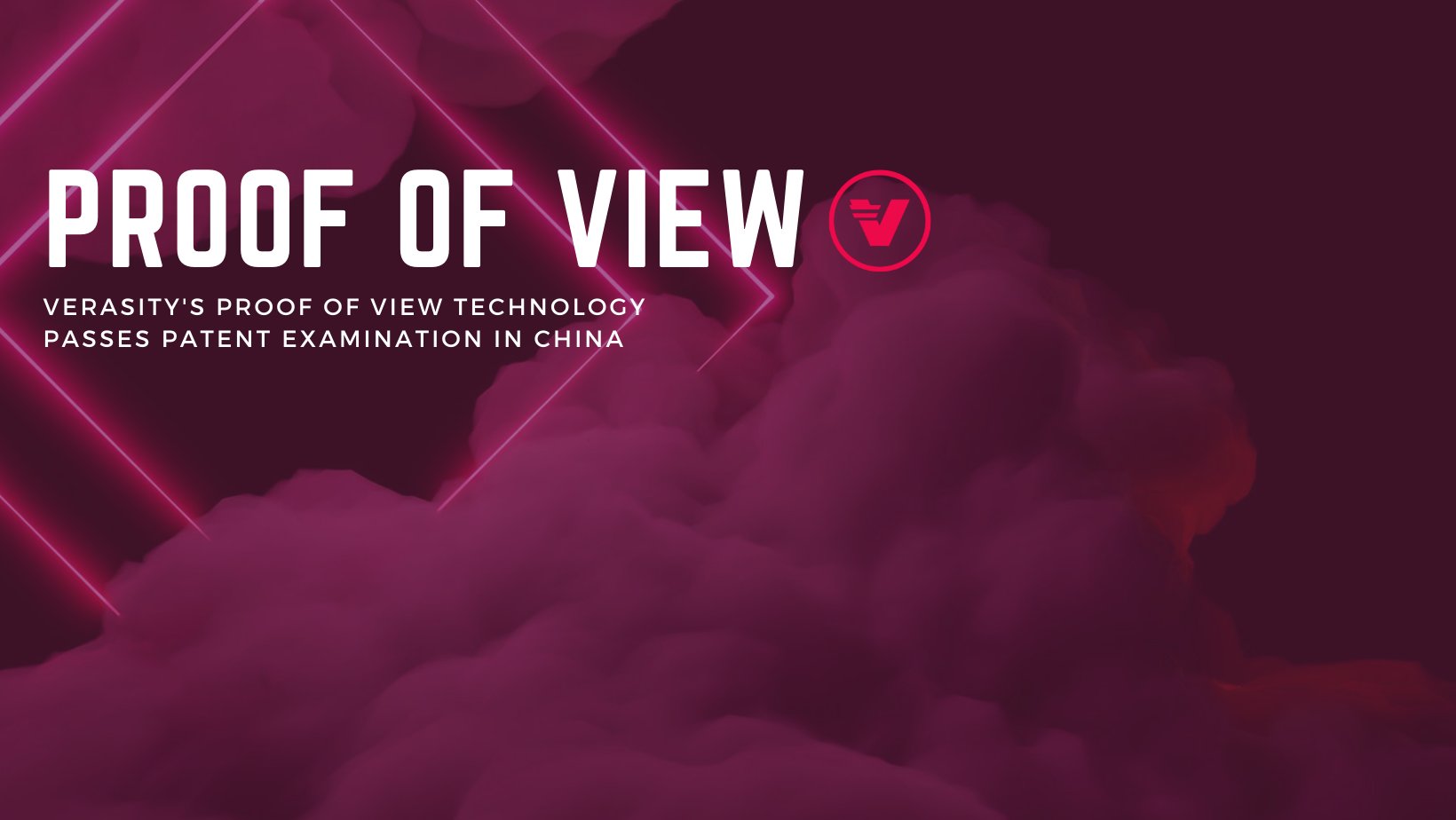 Due to its unique nature, Verasity's Proof-of-View technology passed a patent examination by the Chinese Patent Office in January 2022, signaling the tremendous potential for the protocol and the project.
For its product layer, Verasity includes VeraEsports – an Esports platform partnering with some of the most prominent players in the game, such as PUBG Mobile, Valorant, CS:GO, etc. Verasity also features its online crypto wallet – VeraWallet, with guaranteed security and growth for your portfolio. VeraWallet is an ultra-secure, all-in-one digital currency wallet for people who love esports and NFTs.
Moreover, VRA is one of the top Metaverse crypto coins with some of the highest staking yields, offering up to 18.25% on VRA tokens until April 2023. Users can stake their VRA tokens in Verasity's VeraWallet.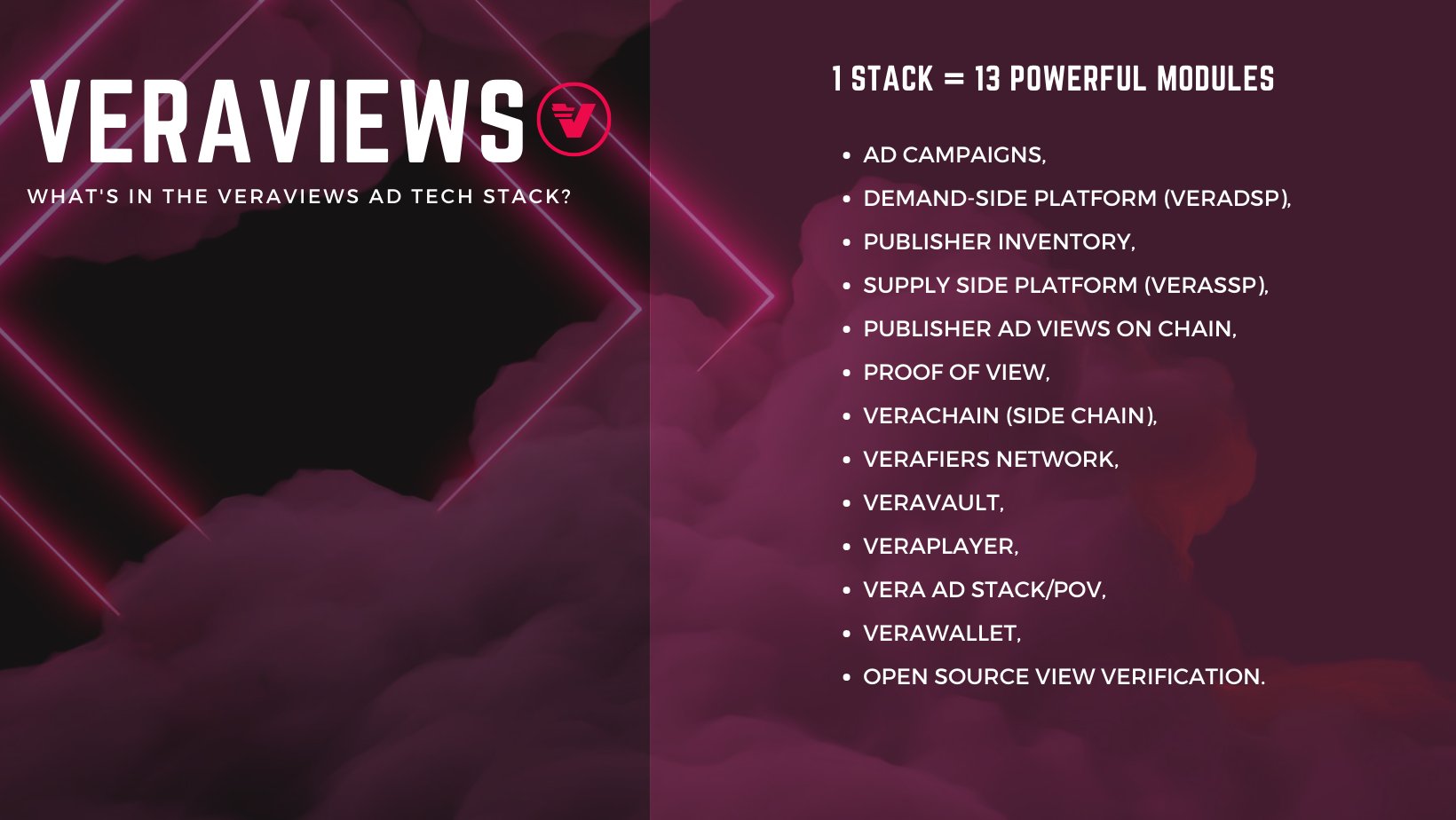 Last but not least, Verasity features an earning platform – VeraViews, which enables users to earn VRA tokens for watching content online.
Verasity currently features a market cap of $57 million with a 24-hour trading volume of $6.8 million. Its low unit price of $0.0055 make it a highly undervalued project worth keeping an eye on in June 2022.
VRA is the primary ERC-20 Ethereum-based digital asset for the platform. VRA can be used to earn rewards, payment for various services, etc.
You can purchase VRA on Gate.io, Poloniex, KuCoin, Hotcoin Global, OKX, Bittrex, etc.
Launched in September 2021, Star Atlas (ATLAS) is one of the market's most anticipated Metaverse crypto games. It features some of the best designs out of all the Metaverse crypto coins and includes a robust NFT marketplace where users can purchase in-game assets to be used in the game when it's released.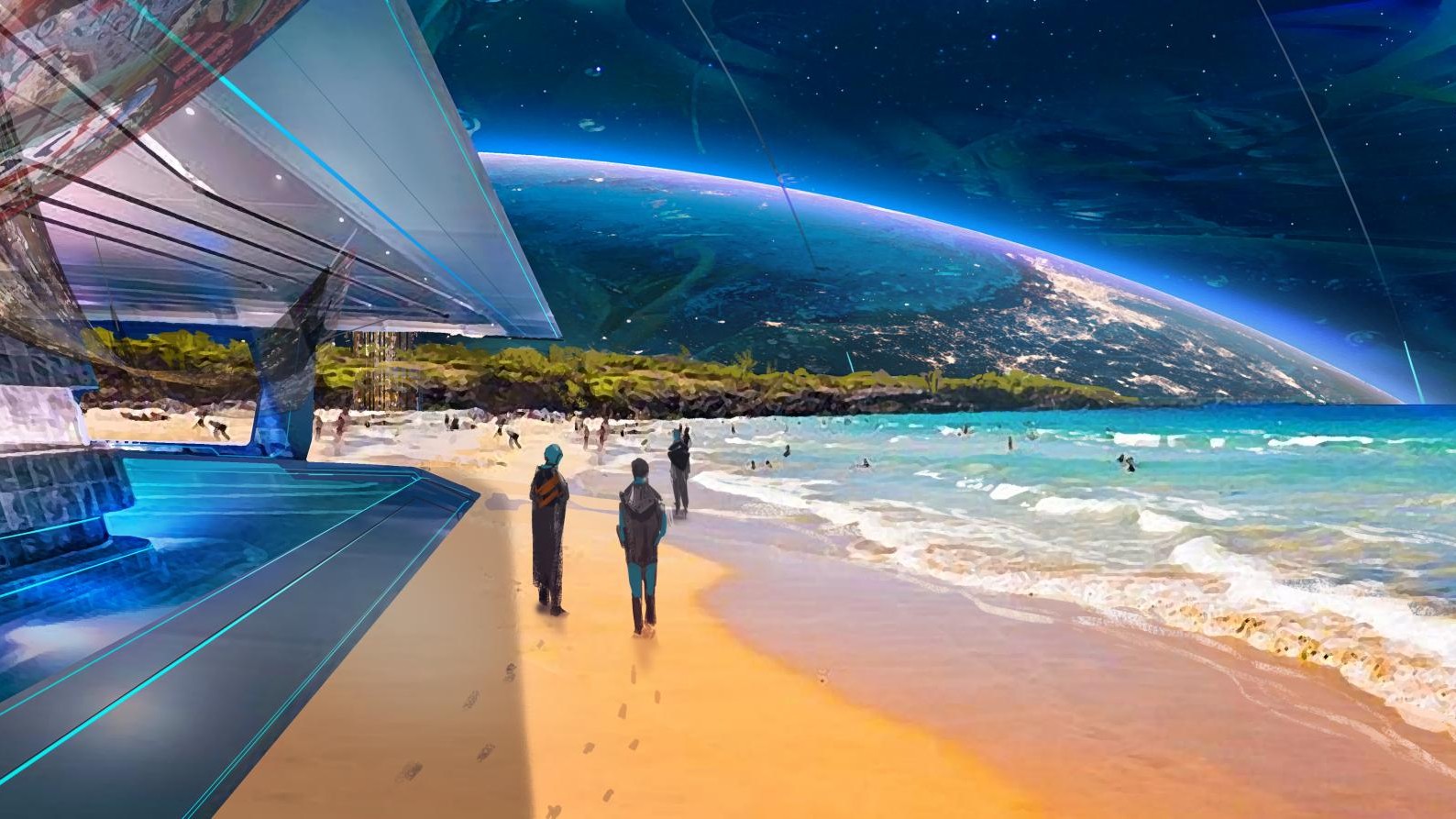 Star Atlas, by far, has one of the best design teams behind the project, and we recommend checking out the platform if you haven't yet. The game is currently in development, but users can check out the website, a few teaser trailers, and its NFT marketplace.
Star Atlas is built on the Solana blockchain, so to interact with its NFT dApp, we recommend connecting with a Solana-supported Web3 wallet like Phantom.
The game itself involves strategy and exploration. Users can explore Star Atlas' planets in its Metaverse, complete missions, collect resources, and earn rewards via the game's play-to-earn model.
One unique feature about Star Atlas is its recent partnership with The Sandbox, one of the highest-valued Metaverse crypto projects on the market. The partnership will revolutionize interoperability between the Ethereum and Solana blockchains in a first-of-its-kind collaboration.
Star Atlas includes a dual-token economy consisting of two Solana-based tokens: ATLAS and POLIS. While ATLAS is the primary utility asset for Star Atlas, which enables users to buy NFTs on the marketplace and interact with its Metaverse, POLIS is the governance token providing voting power to holders looking to participate in the Star Atlas DAO.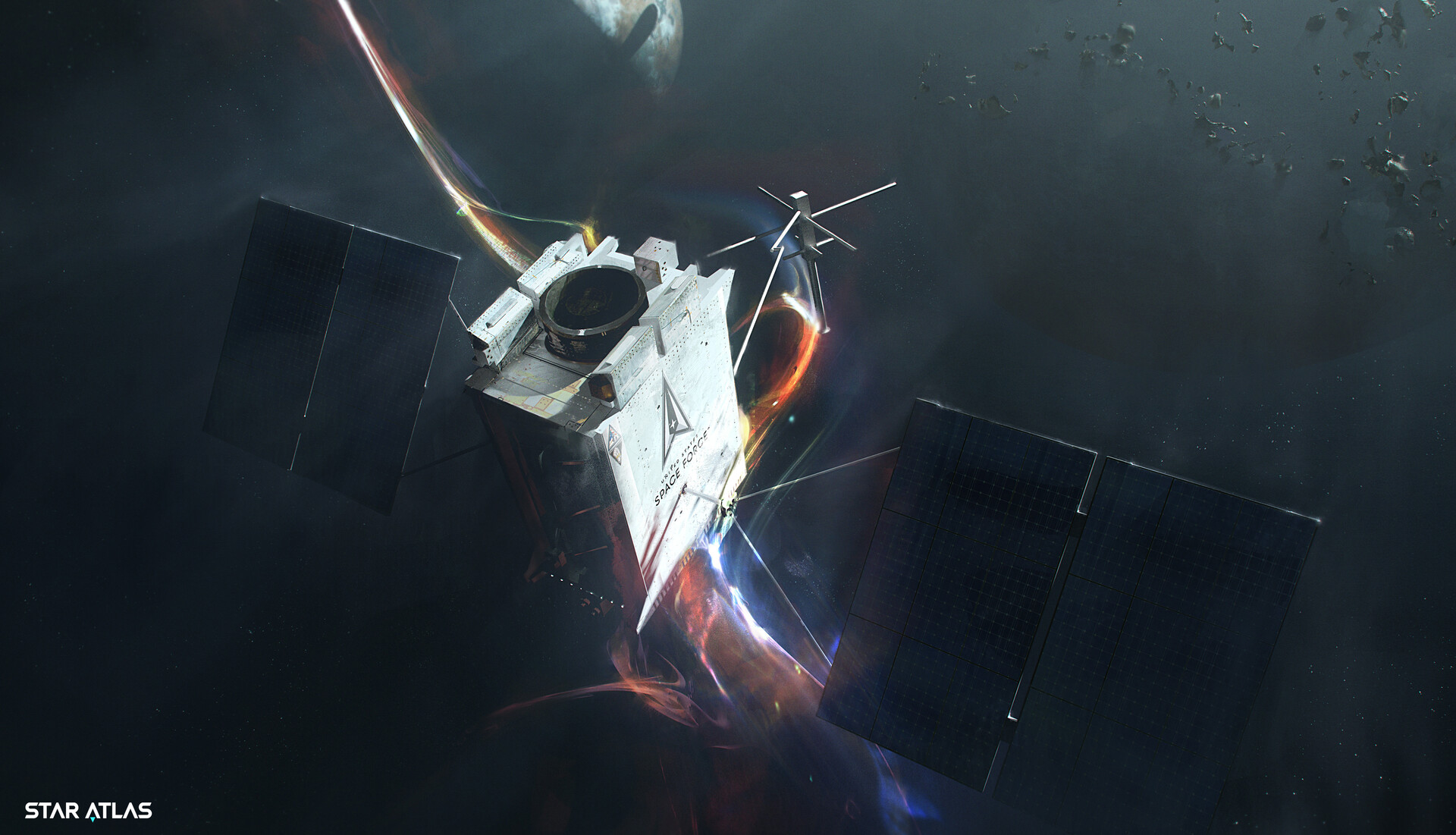 With a current market capitalization of $15 million and a unit price of $0.007, Star Atlas is highly undervalued. Star Atlas has tremendous long-term potential, and we recommend keeping a close eye on the project in June 2022.
You can buy ATLAS on FTX, Gate.io, Kraken, Raydium, LBank, MEXC, Ascend EX (BitMax), OKcoin, Paribu, BitMart, CoinEx, Bitrue, XT.COM, CoinTiger, etc.
Launched in July 2021, Metahero (HERO) is building an ultra-realistic Metaverse enabling users to scan themselves and other real-world objects into Metahero's digital realm with extreme precision.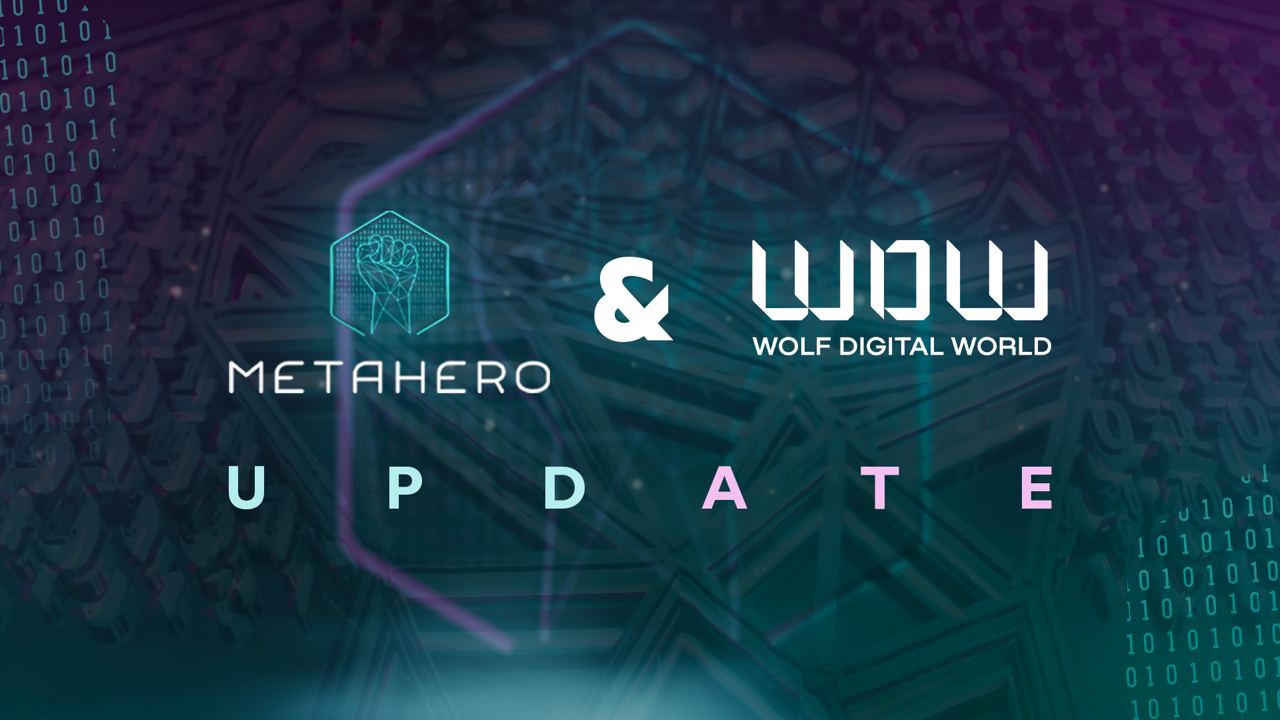 Metahero partnered with Wolf Digital World, the leaders in 3D photogrammetric scanning technology already utilized by AAA game developers like CD Project, the team behind Cyberpunk 2077 and The Witcher Series, to create realistic animations and 3D models.
Metahero features its Metaverse called Everdome, which completed a presale raising over $9 million in its seed funding round, signaling the tremendous community support for the project.
While Metahero's primary utility asset is HERO, Everdome's token is DOME. Both tokens are BEP-20 BNB Chain crypto assets as Metahero and Everdome are built on the BNB chain. Metahero is one of the most underrated Metaverse crypto coins on BNB, and we recommend keeping a close eye on it in June 2022.
Metahero is undervalued now, as the bear market pushed its valuation to $50 million. With a unit price of $0.0099, it's a tremendous low-priced coin to watch in June 2022.
In recent news, Metahero announced that it appointed Mariusz Król, the founder of WOLF Group, as the CEO of Metahero. According to the announcement:
"Both teams will continue to deliver at the highest level, each with a unilateral focus, in order to increase and optimize output for both projects."
You can purchase the HERO token on KuCoin, Gate.io, Bybit, LBank, PancakeSwap (V2), Crypto.com, AAX, CoinEx, Biswap, XT.COM, etc.
Disclosure: This is not trading or investment advice. Always do your research before buying any Metaverse crypto coins.
Follow us on Twitter @thevrsoldier to stay updated with the latest Crypto, NFT, AI, and Metaverse news!
Image Source: your123/123RF
Click to subscribe to our weekly newsletter
It can be quite difficult to find cryptocurrencies that are worth purchasing in the current financial market as the number…
© 2022 The VR Soldier
© 2022 The VR Soldier
Facebook's Metaverse is Expanding the Attack Surface – Trend Micro
Use the CRI to assess your organization's preparedness against attacks, and get a snapshot of cyber risk across organizations globally.
Content added to Folio
Privacy & Risks
Understand the cybersecurity risks in the Metaverse
By: William Malik August 08, 2022 Read time: ( words)
Save to Folio
Thirty years ago, Paramount trademarked the name "Holodeck." An artifact of Star Trek: The Next Generation, the holodeck was a magical, computer-generated world where characters lived in another realm – either a historical place or an entirely fictious domain, based on old movies, books, or a character's imagination. As in much science fiction, the holodeck's inner workings were never explained, except when dealing with a malfunction: the safety protocols stopped working, an alien took over the controls, a fictional character escaped, all of which put one or more character's lives at risk.
Also, thirty years ago, Gartner published a research report "Client Server and Cooperative Processing." It described the underlying model behind client/server computing and described the forms simple two-tiered architectures might take. As a side effect, the report described why client/server computing makes sense (as opposed to doing everything on one machine). Different types of computers have a different ration of computational power to available data. Historically, mainframes tend to be data-rich (tuned to run at 100% processor utilization) and MIPS-poor, while PCs tend to be MIPS-rich (rarely exceeding significant processor utilization) and data-poor – by a factor of about 3,000. If the computational problem involves lots of data but relatively little processing power, a mainframe-style computer fits the bill. If the problem involves lots of processing but not much data, a PC makes sense. And if the problem requires lots of data and lots of processing, then split the problem into two parts – and put the data-heavy part on one, and the compute-intensive part on the other.
Enter the Metaverse
The holodeck is the limiting case of a computational problem requiring lots of data and lots of processing. We can be sure that it is implemented using a multi-tiered architecture. Which brings us to the metaverse, our real-world version of the holodeck. The metaverse will provide a rich, immersive experience when the user wears AR glasses and gloves with haptic feedback (local client computing for compute-intensive tasks) fronting a richly connected network of servers holding vast amounts of data about the background, landscape, avatars, and the physics of the virtual environment.
From a security perspective the metaverse presents every possible attack surface. The primary IT components connect using IP but the many devices needed to flesh out the illusion will run a multitude of industrial control system protocols. Cost pressures will drive vendors building the infrastructure to source low-cost IIoT components, which still lack basic security and privacy controls. Even in the holodeck, advanced authentication was easily forged. Man-in-the-middle attacks will proliferate. Privacy will be non-existent, because people react to sensory input faster than they know, and the local client hardware will pick up and remember those reactions. While people are exploring their virtual world, the virtual world is constantly monitoring and evaluating the individual's likes, wants, and preferences. The mountain of profile data will make marketing vastly more persuasive, not just for consumer products but also for political advertisement targeting. Vance Packard would be in awe of the metaverse's power.
Security conventionally guarantees that data shall not be lost, altered, or inadvertently disclosed. Adding the industrial control system mandate for safety brings us to a new model for cybersecurity fitting the threats the metaverse will unleash. Since effective cybersecurity combines technology with policy and user education, we are a long way from securing the metaverse. The architecture is just now coming to light. The proper procedures are far from a first draft, and regulations a decade behind that. For now, the strongest link remains the people using it. Be careful, and thoughtful, about what you want to share and how you would keep a secret in this new virtual world. "Arch!" doesn't work quite yet.
ReferencesHOLODECK Trademark 74327473, filed Oct 31, 1992.
"Client/Server and Cooperative Processing – a Guide for the Perplexed," William Malik, Tony Percy, W. Roy Schulte, Gartner, Stamford, CT. October 1992
The Hidden Persuaders, Vance Packard, David McKay Co., New York, 1957.
What do you think? Let me know @WilliamMalikTM
William Malik
VP, Infrastructure Strategies