KRONOS ADVANCED TECHNOLOGIES IS DEVELOPING ITS FIRST METAVERSE STORE
Parkersburg, WV, Dec. 22, 2021 (GLOBE NEWSWIRE) — Kronos Advanced Technologies (OTC: KNOS), revenue-generating product development and production company that has significantly changed the way air is moved, filtered, and sterilized, announced today its plans to build an e-commerce Metaverse store. The Company said that as more retailers accelerate their digital transformation, the Metaverse can help customers meet up in digital environments, make the shopping experience more comfortable with the use of avatars and facilitate creative collaboration between customers and companies.
Kronos is one of the earliest companies to design and open its own Metaverse store, which is reminiscent of those companies that early opened a website on the Internet more than two decades ago.
Barron's recently reported that Facebook, now known as META , said it plans to create 10,000 new jobs to help build the Company's 'metaverse.' The concept, which would allow people to game, work, shop, and socialize in virtual and augmented reality, was first mooted by CEO Mark Zuckerberg in July. Facebook announced further steps toward making it happen through 10,000 high-skilled jobs in the next five years in a blog post. The Company noted that its need for highly specialized engineers is one of Facebook's "most pressing priorities."
"No one company will own and operate the Metaverse. Like the Internet, its key feature will be its openness and interoperability," said Nick Clegg, Facebook's vice president of global affairs. "Bringing this to life will take collaboration and cooperation across companies, developers, creators, and policymakers," he added.
According to a report by Emergent Research, the global metaverse market size was at USD 47.69 Billion in 2020 and is expected to register a revenue CAGR of 43.3% by 2028.
Metaverse broadly refers to using immersive technologies to form a shared virtual platform that can be accessed through multiple devices where people can move within digital environments, including interaction, e-commerce, experiences, interoperability, and the Internet of Things.
"Shopping is all about the experience,"-commented Michael Rubinov, KNOS President- "Our metaverse shopping portal would fit in organically with V.R. gaming and entertainment experiences. Video game companies like Epic Games and Roblox are already linked in that players can often buy accessories, apparel, or cryptocurrency within a game.
Bloomberg recently featured an article: Luxury Brands Are Already Making Millions in the Metaverse. The likes of Gucci, Balenciaga, and Burberry are spinning up fashion and accessories. Successful buyers receive an NFT, or nonfungible token, which is a virtual certificate of ownership that runs on blockchain technology. With this proof of authenticity, an owner can showcase a handbag or dress on VRChat, where tens of thousands of users interact daily through avatars—and flaunt their outfits.
KNOS partnered with BOTS INC (OTC: BTZI) to develop its first Metaverse eCommerce store, where customers can browse products, virtually buy, test products, and have products delivered to their homes. Kronos is planning to expand its product lines that will be specifically designed for the Metaverse experience.
BTZI offers development through Metaverse technologies adding new products and applications to its portfolio with an initial focus on cybersecurity and V.R. e-commerce applications.
Kronos sells the world's most effective, patented air purifiers. Not only do our products operate at superior performance levels, but they are also much quieter than HEPA air purifiers. The noise level ranges from 22dB (sleep mode) to 57dB (turbo mode) and averages at 34dB, which is half of traditional air purification systems while far more effective. This noise level is as quiet as a soft hum which only increases substantially when the unit detects, neutralizes, and purifies the air of pollutants, smoke, odors, gases, viruses, mold, and allergens that should be removed from the atmosphere.
Kronos' safer indoor air quality products include MODEL 3, MODEL 5, and MODEL 8 (also marketed as Airdog® products).
The Kronos MODEL 3 (MSRP $450) is our best seller for bedrooms. Its air purification performance provides "peace of mind," all the while operating at a level described as being whisper quiet. Patented Kronos ®CORE technology is the latest advancement in Air purifiers technology. It generates a high voltage electric field known as cold plasma to electrify particulates, including viruses and bacteria. Unlike traditional air purifiers that trap pollutants on HEPA filters, Kronos® filter-less technology destroys contaminants as they pass through the electrified field.
This Space-age Technology allows MODEL 3 to actively collect particles six times smaller than other air purifiers.
This superior filtering technique completely eliminates the need for a HEPA filter—no more costly filter replacements. In fact, Kronos® three layers of Washable Filters equate to zero dollars in maintenance cost, all the while eliminating up to 99.9% of Harmful Particles, 99.9% of PM 2.5, and 99% of Chemical Toxins in the air it cleans.
MODEL 5 (MSRP $650): Ideal for rooms of up to 1400sq. ft. can disinfect and purify air space 24/7 (bedrooms, living rooms, etc.) This MODEL 5 is 26 (H) x 12 (L) x 12 (W) inches, weighs 28.9 pounds, and its power consumption is only 20-60 W (110/240v).
MODEL 8 (MSRP $1,199) ON SALE price $999.00: Ideal for large spaces up to 3000 sq. ft. (businesses, hospitals, schools, universities, hotels, restaurants, including residential spaces such as studio apartments, large living rooms, and home offices.) The MODEL 8 is 30″ (H) x 15″ (W) x 15″, weighs 43 pounds, and its power consumption is 110 W (110/240v). The MODEL 8 may well be the highest CADR among all air purifiers, including HEPA, and the most efficacious with the lowest cost of ownership.
In addition, Kronos offers a unique air purifier, Car Air, to keep the air in your car the safest it can be and a personal air purifier for outdoor activity -FIT AIR- that is wearable on your arm. Kronos also supplies advanced US-manufactured N95 face masks and graphene face masks (including high-tech invisible masks) to better protect employees, customers, students, and teachers nationwide.
About Kronos Advanced Technologies, Inc.
The Company was founded in 2002 and funded by the U.S. military to develop electrostatic air movers. Eventually, the Company moved into the consumer air purification business. It began operations as a product development company that invented and significantly changed the way air is moved, filtered, and sterilized. Historically, Kronos has focused on developing, marketing, and selling the Company's proprietary air movement and purification technology. Serving the Indoor Air Quality (IAQ) market, Kronos technology uses state-of-the-art high voltage patented processes without the use of traditional porous HEPA filters. Kronos-based products move air silently, filter, sterilize, and purify the air while dramatically reducing energy consumption to half a 60-watt light bulb. Kronos devices can be variable in shape or size and, therefore, have the potential to be scaled-down for air purification in cars or scaled-up in size for industrial and hazardous gas destruction. The technology is currently being implemented in multiple standalone products for businesses, homes, and vehicles of all types to move, sterilize, and filter air, including removing allergens down to 14.6 nanometers by the passing of air through our patented technology. In addition, there are broad ranges of additional markets for standalone and embedded Kronos CORE technology-based devices. Immediately addressable markets are schools, universities, healthcare facilities, operating rooms, manufacturing clean rooms, and automobiles and commercial aircraft cabins.
The Company supports KronosFoundation.org, which encourages people to make positive change while it helps others to breathe safe air by donating air purifiers locally and nationwide through campaigns that make an impact.
Kronos published research about the effectiveness of Kronos Patented technology on air disinfection n (e.g., microorganism destruction) by demonstrating the high efficacy of Kronos® Technology-based air purifiers in capturing and destroying various types of microorganisms (including Corona Viruses) in different environmental settings back in 2008. Results of this research showed that Electrostatic Air Filtration and Purification systems based on Kronos technology demonstrated high capturing and destruction efficiency for different types of microorganisms, bacteria, and viruses, and can be successfully used for disinfection of air in real word environmental settings, including hospital facilities both with and without the presence of people.
BusinessWeek called Kronos air purifiers "VIRUS KILLER" in 2005.
Kronos is the first publicly traded Company that accepts Dogecoin as a form of payment for its products, as well as other cryptocurrencies.
Recently, the Company filed for a provisional patent involving an innovative protective face mask with antimicrobial and anti-cellphone radiation protection features. The Company is planning to file additional patents to improve its existing technology as well as enter into new market segments but will continue to market air purifiers and other consumer products. The Company is an exclusive distributor and licensee of the latest generation of air purifiers based on the Company's CORE technologies. The Company markets its products as Airdog® and KRONOS® brands. All Kronos products come with Kronos Promise ™ -Your Satisfaction is Guaranteed!
Company offices are located in Parkersburg, WV.
Shopping portal: https://www.1800safeair.com
Follow KNOS on Twitter: https://twitter.com/kronosati
Follow KNOS on Facebook: https://www.facebook.com/kronosati
Follow KNOS on Instagram: https://www.instagram.com/kronos_ati/
Follow KNOS on Youtube: https://www.youtube.com/channel/UCdtrQDt1R26Ulh8v-S-EpJg
Follow KNOS on Reddit: https://www.reddit.com/user/Kronos_ATI
Follow KNOS on LinkedIn: https://www.linkedin.com/company/kronos-advanced-techngologies-inc
Contact us via info@kronosati.co or visit https://www.kronosati.co or https://www.1800SafeAIR.com
COVID-19 DISCLAIMER:
Kronos uses a variety of methods to test the functionality of our air purification products. Customers should evaluate their specific application and environmental conditions when making an assessment regarding the technology's potential benefits. Our customers should also use reasonable safety precautions to prevent the transmission of pathogens, including SARS-CoV-2. While our products provide significant advantages, you cannot rely solely on our products to contain Covid or prevent its spread. It is essential to comply with all applicable public health laws and guidelines issued by national, federal, state, and local authorities, including guidance published by the Centers for Disease Control and Prevention (CDC), including but not limited to social distancing, hand hygiene, cough etiquette, and the use of face masks.
Disclaimer
This news release does not constitute an offer to sell, a solicitation of an offer to buy, or a recommendation of any security or any other product or service by Kronos Advanced Technologies Inc or any other third party regardless of whether such security, product, or service is referenced in this press release. Furthermore, nothing in this press release is intended to provide tax, legal, or investment advice, and nothing in it should be construed as a recommendation to buy, sell, or hold any investment or security or to engage in any investment strategy or transaction. Kronos Advanced Technologies does not represent that the securities, products, or services discussed in this press release are suitable for any particular investor. You are solely responsible for determining whether any investment, investment strategy, security, or related transaction is appropriate for you based on your personal investment objectives, financial circumstances, and risk tolerance. You should consult your business advisor, attorney, and/or tax and accounting advisor regarding your specific business, legal, or tax situation.
Social Media Disclaimer and Forward-Looking Statements.
Kronos Advanced Technologies investors and others should note that we announce material information to the public about the Company through various means, including our website (https://www.kronosati.co/investors), through press releases, OTCmarkets filings, public conference calls, via our corporate Social Media accounts, listed above.
We encourage our investors and others to monitor and review the information we make public in these locations, as such information could be deemed to be material information. Please note that this list may be updated from time to time.
Certain statements contained in this press release may constitute "forward-looking statements." Forward-looking statements provide current expectations of future events based on certain assumptions and include any information that does not directly relate to any historical or current fact. Actual results may differ materially from those indicated by such forward-looking statements as a result of various important factors as disclosed in our filings with the OTC Markets at OTCMarkets.com. In addition to these factors, actual future performance, outcomes, and results may differ materially because of more general factors including (without limitation) general industry and market conditions and growth rates, economic conditions, governmental and public policy changes, the Company's ability to raise capital on acceptable terms, if at all, the Company's successful development of its products and the integration into its existing products and the commercial acceptance of the Company's products.
The forward-looking statements included in this press release represent the Company's views as of the date of this press release, and these views could change. However, while the Company may elect to update these forward-looking statements at some point in the future, the Company specifically disclaims any obligation to do so.
These forward-looking statements should not be relied upon as representing the Company's views as of any date subsequent to the date of the press release.
SOURCE: KRONOS ADVANCED TECHNOLOGIES, Inc
Phone inquiries: 1-800-SAFE-AIR (option #4)
As we get ready to turn the page on 2021, I can't help but note how we've witnessed a pretty substantial market bifurcation in stocks over the past couple of quarters. Below are four stocks that I believe are likely to find their way into my portfolio in 2022. A year ago, I was completely against electric vehicle (EV) manufacturer Nio (NYSE: NIO).
Investors often have to choose between an attractive growth stock and dividend stock. This time, they get both.
The dividends for such stocks are pretty much their only attraction. On the other hand, you can find dividend stocks that are anything but boring and stodgy. Here are three dividend stocks that soared more than 50% in 2021 and are still great buys.
Bitcoin's price rose by more than 70% in 2021 despite the bearish sentiment in China, and more gains are expected over the coming year.
'Rich Dad Poor Dad' is as bearish as ever.
The former quarterback's reluctance to stump for the merger on live television proved a stumbling block for the deal.
Take, for instance, Mordor Intelligence's long-term outlook for worldwide spending on EV charging stations. In this vein, the U.S. Energy Information Administration estimates that the global count of actively used electric light-duty vehicles will swell from around 1 million now to 672 million by 2050. You may know Nvidia (NASDAQ: NVDA) as a video gaming hardware company, and it still does that very well to be sure.
As traders return from last week's holiday-shortened week, the price action heading into the new year will be closely monitored, especially given the relatively light economic data and earnings calendar for the coming days.
Some savers may want to 'double-up,' if you will and buy I Bonds before year end. Inflation-indexed savings bonds gain more interest as prices go up.
Initially, it was a mild debate around whether inflation was to be transient or permanent, due to temporary supply chain disruptions related to the pandemic. Subsequently, these disruptions persisted and high inflation is now a top concern for investors.
There's no denying that 2021 has been a rough year for many biotech stocks. The shares of quite a few big and small biotech companies alike are set to finish the year in negative territory. Here's why they chose Axsome Therapeutics (NASDAQ: AXSM), Novartis (NYSE: NVS), and Vertex Pharmaceuticals (NASDAQ: VRTX).
Boeing recorded 109 737 Max orders in November and some 767 freighter orders in December. Is Boeing stock a good buy now?
Will SPY continue the bull run in 2022 after the FED announced it will accelerate the reduction of its monthly bond purchases?
As Apple, Microsoft and Amazon cross the trillion-dollar mark, index investors should be concerned about concentrated portfolios.
It's been a wild year for technology stocks. Volatility has been the name of the game, but the tech sector remains one of the best starting points for investors seeking explosive long-term gains. To help provide some investing ideas that can position you to thrive next year, a panel of Motley Fool contributors has profiled three top tech companies that look primed to deliver big wins.
Battle the rising cost of living with these strategies to save and make more money.
After a bullish year for XRP in 2021, a favorable outcome to the SEC lawsuit could deliver XRP a new ATH. The more bullish are eyeing $5.00 levels…
Amazon (NASDAQ: AMZN) shares are little changed this year, compared to a 20% increase for the S&P 500. Last year, net sales climbed 38% to more than $386 billion, and net income doubled to about $21 billion.
The personal finance celeb says borrowers who do this make her "so crazy."
Understand the benefits and the rules of converting your 401(k) to a Roth. You'll owe taxes on the money now, but enjoy tax-free withdrawals later.
The 3 Types of Crypto Metaverse Coins – The VR Soldier
Metaverse coins are all the hype right now, and for those new to the cryptocurrency space, it might be confusing as to what crypto Metaverse coins exactly are. Each type of Metaverse coin offers unique aspects to the virtual ecosystem. This article lists three kinds of Metaverse cryptocurrencies that you will find on the market.
The first and most abundant type of Metaverse coins you will find in crypto are play-to-earn blockchain-based games that feature relatively basic virtual platforms.
There are various platforms that these play-to-earn games use. Some of the most popular ones include Binance Smart Chain, WAX, Polygon, Solana, and more.
The most popular play-to-earn crypto Metaverse game is Alien Worlds, surpassing over 1.4 million users over the past month. Players can purchase NFTs and use them to mine Trillium, which has real-world value.
These projects are considered Metaverse coins because they offer a virtual blockchain-based environment that allows for some basic interaction. At the same time, these games don't compare to full-fledged 3D games like Fortnite, Call of Duty, etc. They offer a simple browser-based application that's still considered a Metaverse experience.
The second type of Metaverse coins are actual 3D experiences that allow players to explore a virtual universe similar to Minecraft, Roblox, and even Fortnite.
Due to the increased complexity of such an application, there aren't many such projects on the market. The two main 3D virtual metaverses right now are Decentraland and The Sandbox, both of which have multi-billion dollar valuations.
The main difference between Decentraland and The Sandbox is that Decentraland is a browser-based application. In contrast, The Sandbox is a downloadable game that needs to be installed on your PC.
In addition, both Decentraland and The Sandbox act as platforms for play-to-earn games that will be built in those universes. Think of it like Bitcoin, which is only a cryptocurrency, but Ethereum is also a platform for other cryptocurrencies (ERC-20 tokens). Similarly, play-to-earn Metaverse games are just that, basic idle & click games, while 3D Metaverses offer a virtual universe where users can deploy these play-to-earn games.
Last but not least, we have various Metaverse platforms. Those include the blockchains that the 3D Metaverses are built on. The most popular one would be Ethereum, but other Metaverse platforms have been making waves in the market. These include WAX, Solana, IoTeX, BSC, and more.
Ethereum is the most known and reliable platform since it's been on the market the longest. WAX is great because it was built from the ground up with Metaverse gaming in mind; transaction fees are replaced with CPU & RAM power which can be acquired by staking WAX token.
Solana is another great platform that's looking to compete with Ethereum. Their ecosystem is incredibly well designed, with some amazing applications on the platform. Solana has an extremely popular NFT marketplace called Solsea, an excellent alternative to OpenSea for those who don't like paying Ethereum's high gas fees.
Another platform worth mentioning is IoTeX, which includes a fully functional Web3 mobile app called IoPay, which users can currently use and explore their ecosystem.
2022 will be an excellent year for further Metaverse application development. Currently, Decentraland and The Sandbox are the only "true" Metaverses, and even they don't support VR tech at this time.
We still have a long way to go in creating immersive Metaverse applications, but we can expect some revolutionary experiences launched next year at the speed crypto is moving.
Disclosure: This is not trading or investment advice. Always do your research before buying any cryptocurrency.
Also Read:
Top 5 Metaverse Coins Gaining Over 20% Today
Follow us on Twitter @thevrsoldier to stay up to date with the latest cryptocurrency news, and subscribe to our daily newsletter to never miss another story!
Click to subscribe to our weekly newsletter
It can be quite difficult to find cryptocurrencies that are worth purchasing in the current financial market as the number…
© 2022 The VR Soldier
© 2022 The VR Soldier
Top 3 Metaverse Crypto Coins Below $0.01 to Watch in June 2022 – The VR Soldier
Cryptocurrency markets continue to trade sideways this week, with Bitcoin and Ethereum managing a spectacular recovery after bottoming out on June 18th. There are several popular niches for crypto tokens, including NFTs, AI & Big Data, DeFi, and Metaverse. Metaverse crypto coins are showing green across the board, making it an excellent opportunity to cover several undervalued projects with a unit price below 1 cent to watch in June 2022.
Note: The list below is ordered by the unit price of each project, lowest to highest.
Launched in April 2019, Verasity (VRA) is a blockchain company and Metaverse crypto coin looking to build an entirely new experience in AdTech, Esports, and digital rights management.
Verasity features its unique Proof-of-View protocol, which can identify fraudulent online traffic and discard it from analytics platforms, thereby increasing ad revenue for publishers and conversions for advertisers. The PoV protocol also featured NFT authentication features, which help identify fraudulent and copycat collections looking to capitalize on a primary project and its community.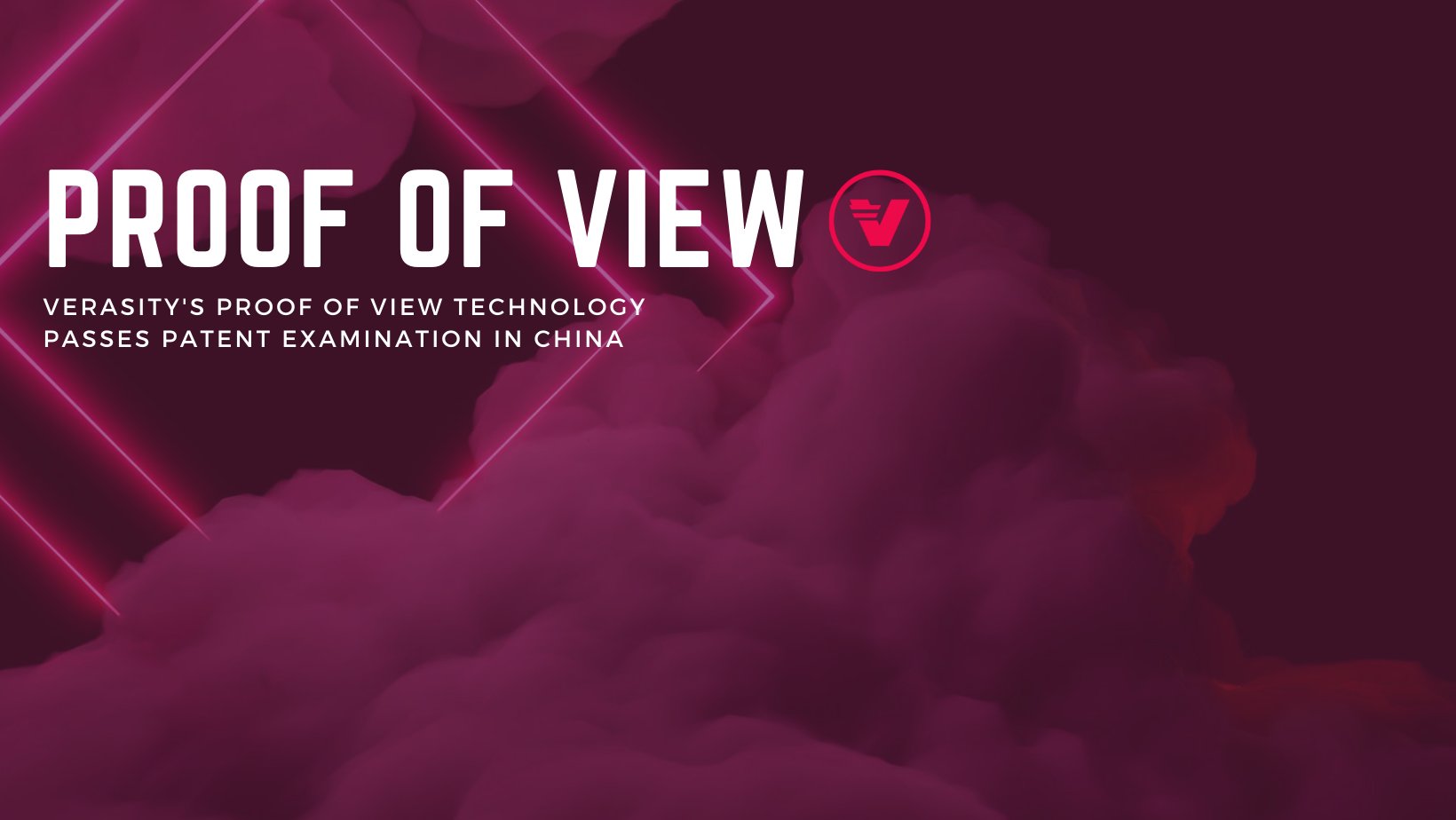 Due to its unique nature, Verasity's Proof-of-View technology passed a patent examination by the Chinese Patent Office in January 2022, signaling the tremendous potential for the protocol and the project.
For its product layer, Verasity includes VeraEsports – an Esports platform partnering with some of the most prominent players in the game, such as PUBG Mobile, Valorant, CS:GO, etc. Verasity also features its online crypto wallet – VeraWallet, with guaranteed security and growth for your portfolio. VeraWallet is an ultra-secure, all-in-one digital currency wallet for people who love esports and NFTs.
Moreover, VRA is one of the top Metaverse crypto coins with some of the highest staking yields, offering up to 18.25% on VRA tokens until April 2023. Users can stake their VRA tokens in Verasity's VeraWallet.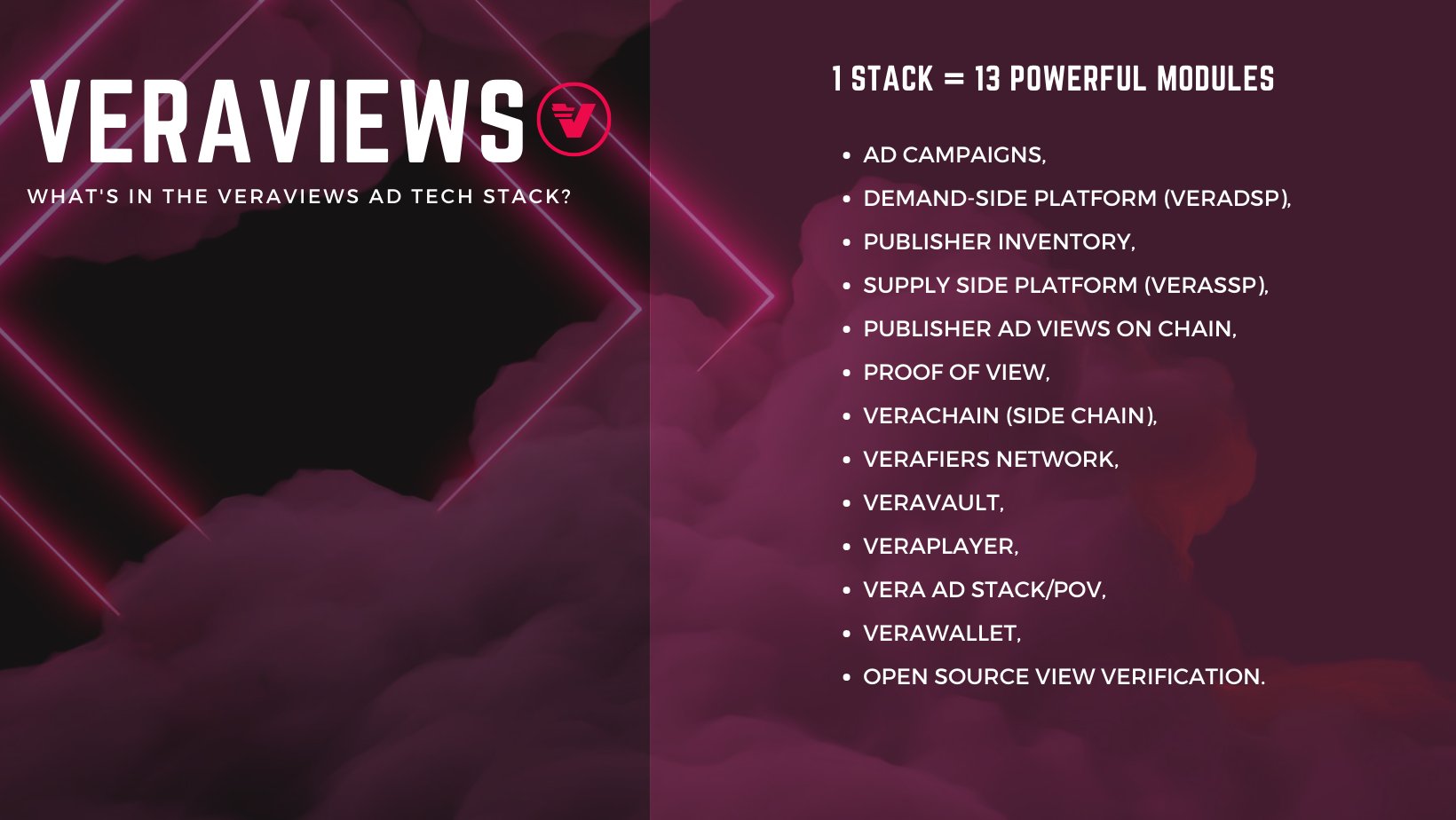 Last but not least, Verasity features an earning platform – VeraViews, which enables users to earn VRA tokens for watching content online.
Verasity currently features a market cap of $57 million with a 24-hour trading volume of $6.8 million. Its low unit price of $0.0055 make it a highly undervalued project worth keeping an eye on in June 2022.
VRA is the primary ERC-20 Ethereum-based digital asset for the platform. VRA can be used to earn rewards, payment for various services, etc.
You can purchase VRA on Gate.io, Poloniex, KuCoin, Hotcoin Global, OKX, Bittrex, etc.
Launched in September 2021, Star Atlas (ATLAS) is one of the market's most anticipated Metaverse crypto games. It features some of the best designs out of all the Metaverse crypto coins and includes a robust NFT marketplace where users can purchase in-game assets to be used in the game when it's released.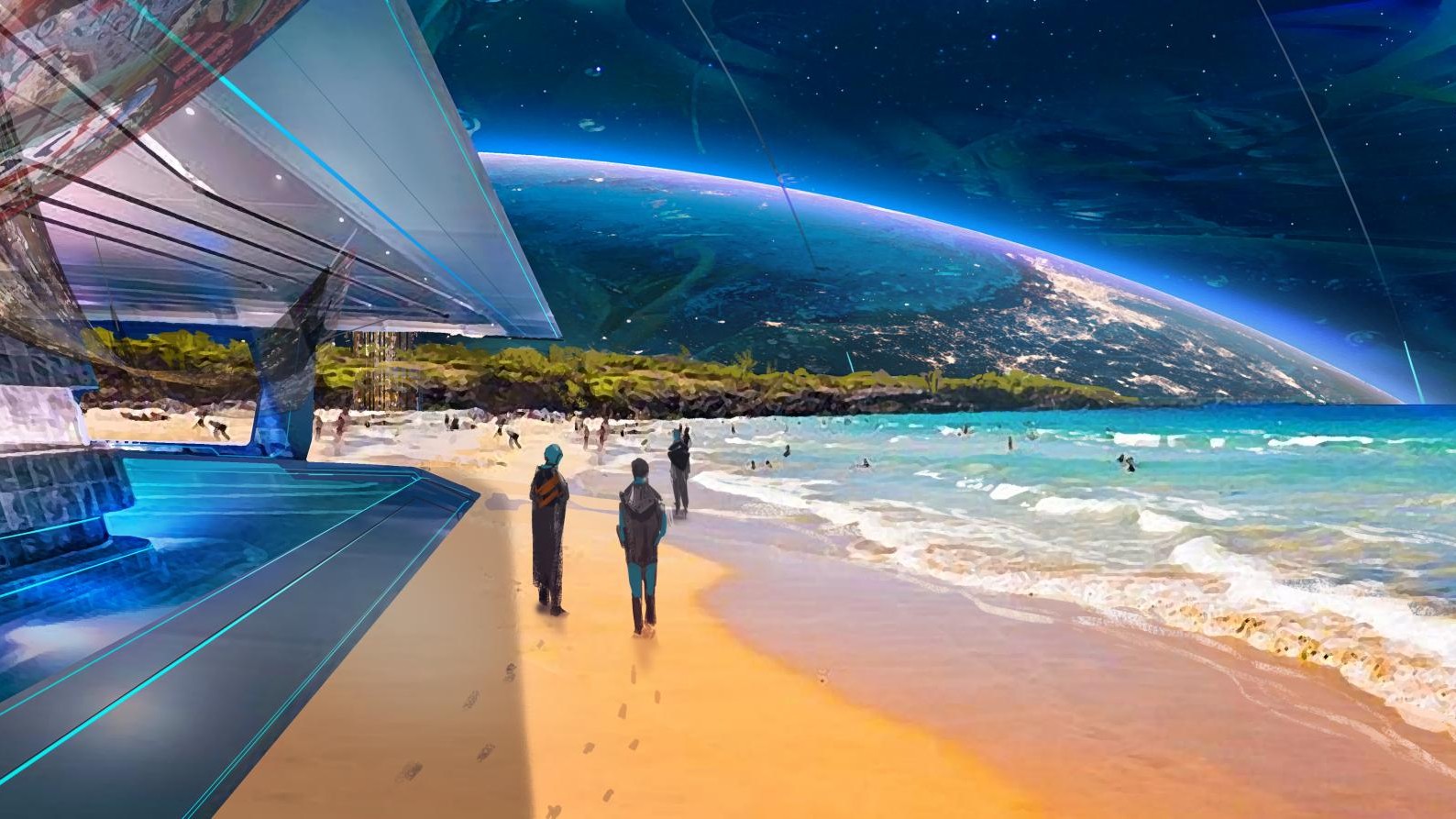 Star Atlas, by far, has one of the best design teams behind the project, and we recommend checking out the platform if you haven't yet. The game is currently in development, but users can check out the website, a few teaser trailers, and its NFT marketplace.
Star Atlas is built on the Solana blockchain, so to interact with its NFT dApp, we recommend connecting with a Solana-supported Web3 wallet like Phantom.
The game itself involves strategy and exploration. Users can explore Star Atlas' planets in its Metaverse, complete missions, collect resources, and earn rewards via the game's play-to-earn model.
One unique feature about Star Atlas is its recent partnership with The Sandbox, one of the highest-valued Metaverse crypto projects on the market. The partnership will revolutionize interoperability between the Ethereum and Solana blockchains in a first-of-its-kind collaboration.
Star Atlas includes a dual-token economy consisting of two Solana-based tokens: ATLAS and POLIS. While ATLAS is the primary utility asset for Star Atlas, which enables users to buy NFTs on the marketplace and interact with its Metaverse, POLIS is the governance token providing voting power to holders looking to participate in the Star Atlas DAO.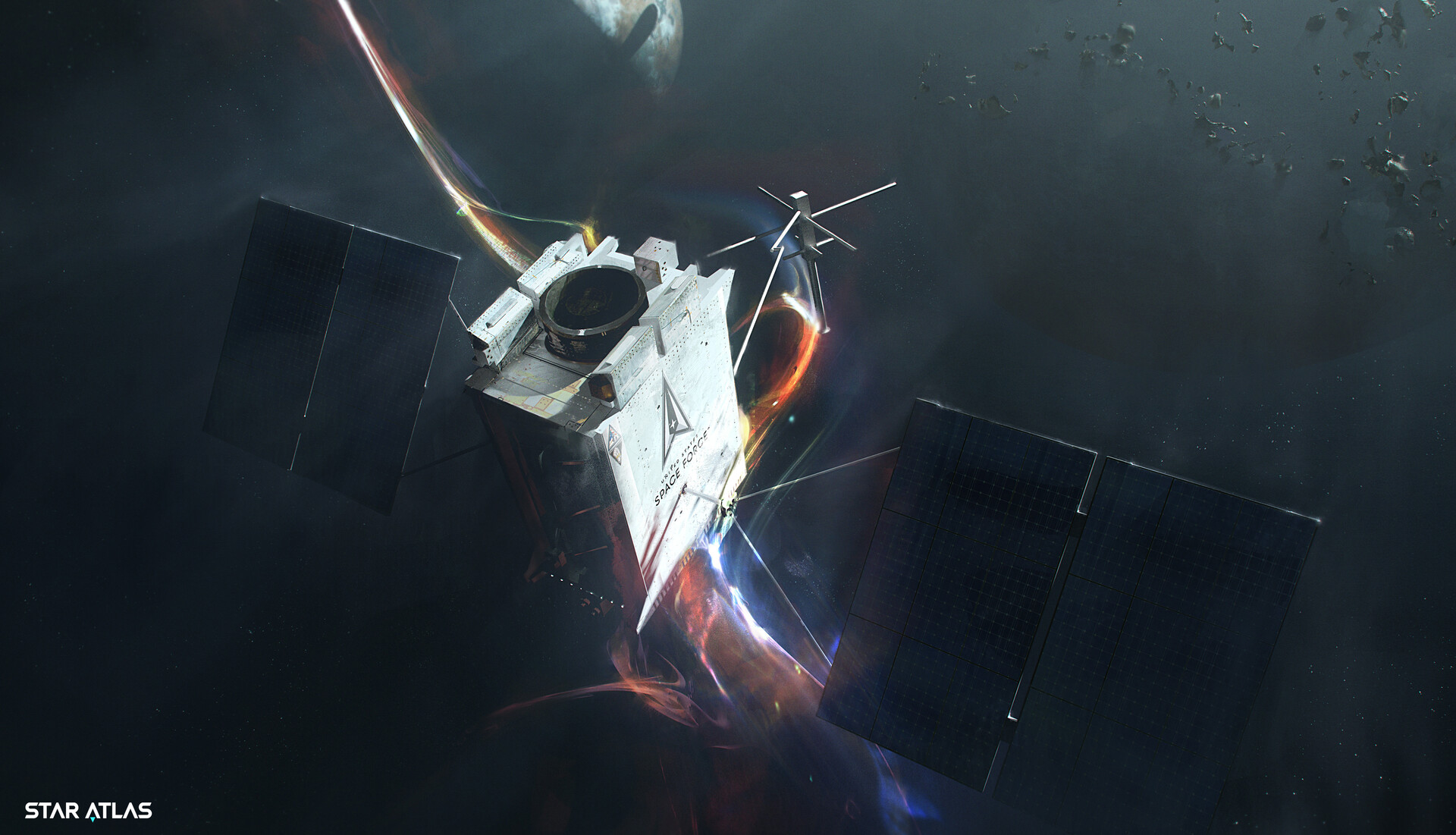 With a current market capitalization of $15 million and a unit price of $0.007, Star Atlas is highly undervalued. Star Atlas has tremendous long-term potential, and we recommend keeping a close eye on the project in June 2022.
You can buy ATLAS on FTX, Gate.io, Kraken, Raydium, LBank, MEXC, Ascend EX (BitMax), OKcoin, Paribu, BitMart, CoinEx, Bitrue, XT.COM, CoinTiger, etc.
Launched in July 2021, Metahero (HERO) is building an ultra-realistic Metaverse enabling users to scan themselves and other real-world objects into Metahero's digital realm with extreme precision.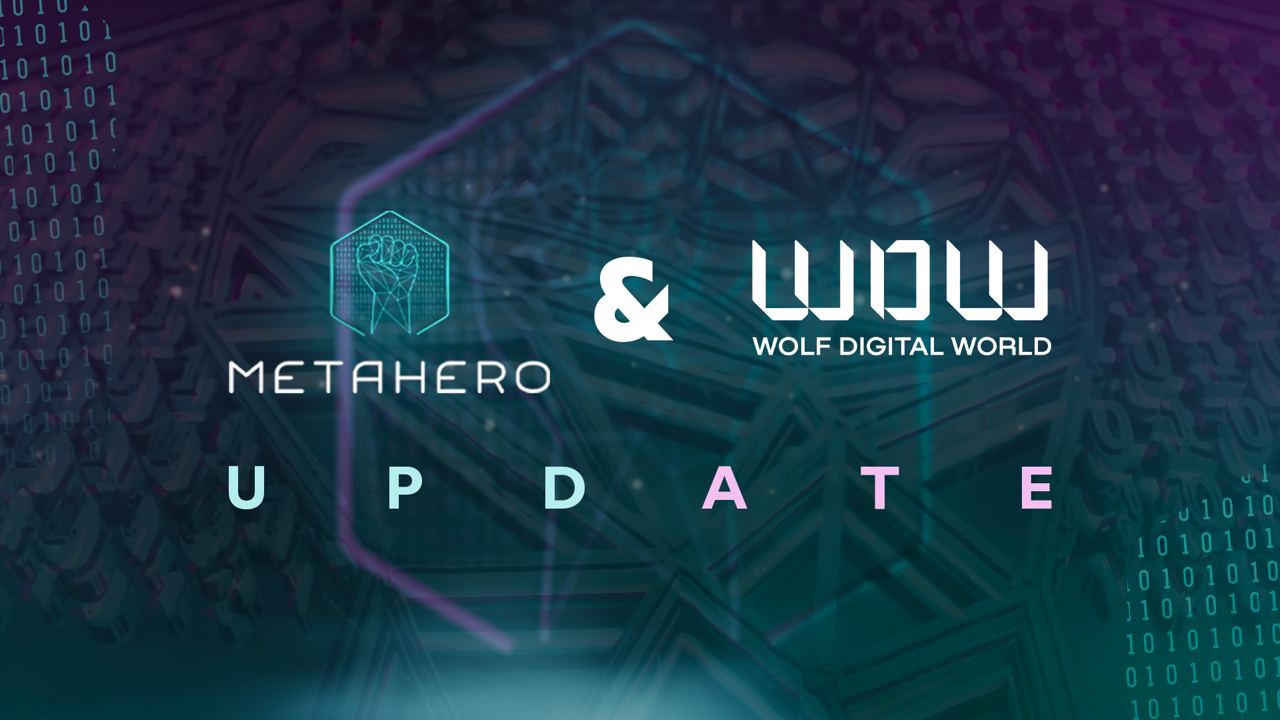 Metahero partnered with Wolf Digital World, the leaders in 3D photogrammetric scanning technology already utilized by AAA game developers like CD Project, the team behind Cyberpunk 2077 and The Witcher Series, to create realistic animations and 3D models.
Metahero features its Metaverse called Everdome, which completed a presale raising over $9 million in its seed funding round, signaling the tremendous community support for the project.
While Metahero's primary utility asset is HERO, Everdome's token is DOME. Both tokens are BEP-20 BNB Chain crypto assets as Metahero and Everdome are built on the BNB chain. Metahero is one of the most underrated Metaverse crypto coins on BNB, and we recommend keeping a close eye on it in June 2022.
Metahero is undervalued now, as the bear market pushed its valuation to $50 million. With a unit price of $0.0099, it's a tremendous low-priced coin to watch in June 2022.
In recent news, Metahero announced that it appointed Mariusz Król, the founder of WOLF Group, as the CEO of Metahero. According to the announcement:
"Both teams will continue to deliver at the highest level, each with a unilateral focus, in order to increase and optimize output for both projects."
You can purchase the HERO token on KuCoin, Gate.io, Bybit, LBank, PancakeSwap (V2), Crypto.com, AAX, CoinEx, Biswap, XT.COM, etc.
Disclosure: This is not trading or investment advice. Always do your research before buying any Metaverse crypto coins.
Follow us on Twitter @thevrsoldier to stay updated with the latest Crypto, NFT, AI, and Metaverse news!
Image Source: your123/123RF
Click to subscribe to our weekly newsletter
It can be quite difficult to find cryptocurrencies that are worth purchasing in the current financial market as the number…
© 2022 The VR Soldier
© 2022 The VR Soldier
Facebook's Metaverse is Expanding the Attack Surface – Trend Micro
Use the CRI to assess your organization's preparedness against attacks, and get a snapshot of cyber risk across organizations globally.
Content added to Folio
Privacy & Risks
Understand the cybersecurity risks in the Metaverse
By: William Malik August 08, 2022 Read time: ( words)
Save to Folio
Thirty years ago, Paramount trademarked the name "Holodeck." An artifact of Star Trek: The Next Generation, the holodeck was a magical, computer-generated world where characters lived in another realm – either a historical place or an entirely fictious domain, based on old movies, books, or a character's imagination. As in much science fiction, the holodeck's inner workings were never explained, except when dealing with a malfunction: the safety protocols stopped working, an alien took over the controls, a fictional character escaped, all of which put one or more character's lives at risk.
Also, thirty years ago, Gartner published a research report "Client Server and Cooperative Processing." It described the underlying model behind client/server computing and described the forms simple two-tiered architectures might take. As a side effect, the report described why client/server computing makes sense (as opposed to doing everything on one machine). Different types of computers have a different ration of computational power to available data. Historically, mainframes tend to be data-rich (tuned to run at 100% processor utilization) and MIPS-poor, while PCs tend to be MIPS-rich (rarely exceeding significant processor utilization) and data-poor – by a factor of about 3,000. If the computational problem involves lots of data but relatively little processing power, a mainframe-style computer fits the bill. If the problem involves lots of processing but not much data, a PC makes sense. And if the problem requires lots of data and lots of processing, then split the problem into two parts – and put the data-heavy part on one, and the compute-intensive part on the other.
Enter the Metaverse
The holodeck is the limiting case of a computational problem requiring lots of data and lots of processing. We can be sure that it is implemented using a multi-tiered architecture. Which brings us to the metaverse, our real-world version of the holodeck. The metaverse will provide a rich, immersive experience when the user wears AR glasses and gloves with haptic feedback (local client computing for compute-intensive tasks) fronting a richly connected network of servers holding vast amounts of data about the background, landscape, avatars, and the physics of the virtual environment.
From a security perspective the metaverse presents every possible attack surface. The primary IT components connect using IP but the many devices needed to flesh out the illusion will run a multitude of industrial control system protocols. Cost pressures will drive vendors building the infrastructure to source low-cost IIoT components, which still lack basic security and privacy controls. Even in the holodeck, advanced authentication was easily forged. Man-in-the-middle attacks will proliferate. Privacy will be non-existent, because people react to sensory input faster than they know, and the local client hardware will pick up and remember those reactions. While people are exploring their virtual world, the virtual world is constantly monitoring and evaluating the individual's likes, wants, and preferences. The mountain of profile data will make marketing vastly more persuasive, not just for consumer products but also for political advertisement targeting. Vance Packard would be in awe of the metaverse's power.
Security conventionally guarantees that data shall not be lost, altered, or inadvertently disclosed. Adding the industrial control system mandate for safety brings us to a new model for cybersecurity fitting the threats the metaverse will unleash. Since effective cybersecurity combines technology with policy and user education, we are a long way from securing the metaverse. The architecture is just now coming to light. The proper procedures are far from a first draft, and regulations a decade behind that. For now, the strongest link remains the people using it. Be careful, and thoughtful, about what you want to share and how you would keep a secret in this new virtual world. "Arch!" doesn't work quite yet.
ReferencesHOLODECK Trademark 74327473, filed Oct 31, 1992.
"Client/Server and Cooperative Processing – a Guide for the Perplexed," William Malik, Tony Percy, W. Roy Schulte, Gartner, Stamford, CT. October 1992
The Hidden Persuaders, Vance Packard, David McKay Co., New York, 1957.
What do you think? Let me know @WilliamMalikTM
William Malik
VP, Infrastructure Strategies