Top 3 Metaverse Coins With a Unit Price Below $0.01 to Watch in April 2022 – The VR Soldier
There are hundreds of Metaverse coins on the market, and for someone new to the cryptocurrency space, it might be hard to figure out which projects are worth keeping an eye on and which have long-term potential. That's why we decided to compile a list of underrated Metaverse coins with a unit price below $0.01 to watch in April 2022.
Note: The list below is ordered by the current market capitalization of each coin, lowest to highest.
Launched in June 2021, Starlink (STARL) describes itself as an expansive 3D social universe filled with exploration, creation, and discovery. Artistic expression, trading, gaming, and collecting assets will interact in its virtual world with a blockchain-based ecosystem and economy.
Starlink features an upgrade from the physical world we all live in that provides a universe to explore beyond real life's limitations, providing a vision beyond the horizon.
The Starlink Metaverse will be an ever-expanding interactive digital realm based in space. NFT assets of satellites, living modules, custom spacecraft, character modification, virtual real estate, and more will interact in its ecosphere.
Starlink's Metaverse will also adopt the popular P2E (play-to-earn) model, enabling users to generate a passive income stream via its NFT-based economy.
While Starlink's Metaverse is currently in development, users can check out the PIXELNAUT NFT collection on OpenSea. PIXELNAUTs can be purchased and used as the profile picture in Starlink's Metaverse, providing a unique customization feature that enables prospective players to show their support of the project.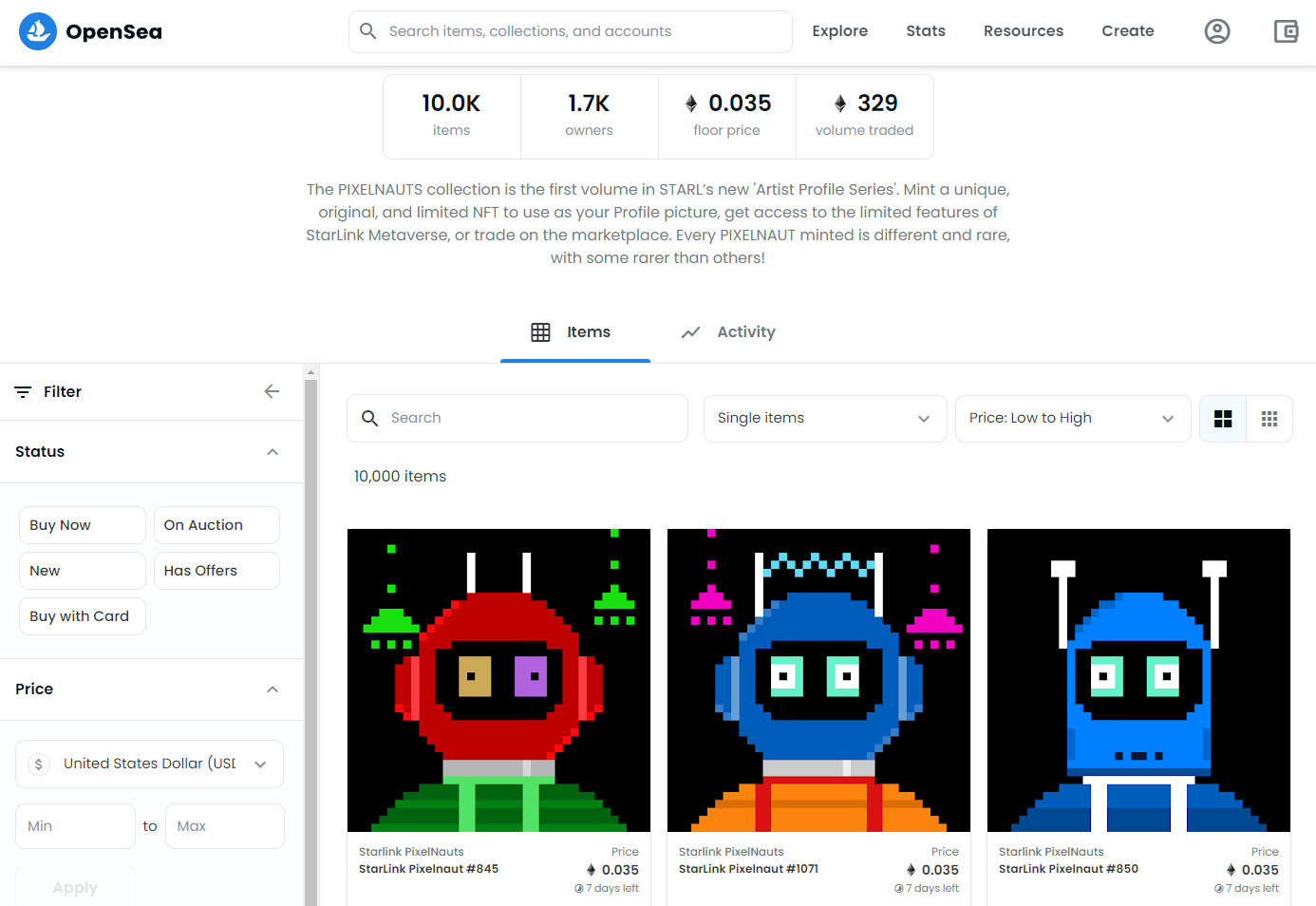 The PIXELNAUT NFT collection features over 10k items with over 1.7k owners at writing. The current floor price of the collection is 0.035ETH, approximately $107 according to today's Ethereum prices.
In addition, Starlink features a native NFT Marketplace currently in beta. While most of the collectibles on it are now sold out, it's worth keeping an eye out for any new drops and spaceships coming to market.
Starlink is a must-watch in April, and May 2022, as their upcoming reveal party is scheduled for May 5th. During that time, there's a strong possibility that the STARL token and the PIXELNAUT NFTs could see significant price growth as the market's attention shifts toward the project.
Let's party.😎https://t.co/09ouwJqYge…$STARL #PARTY #grandreveal #gaming #gamefi #dj #livemusic #arena #ETH #BTC #NFT
Update your #NewProfilePic👇🏽 pic.twitter.com/1S1dVzEedI
— STARL_Official (@StarLinkETH) April 20, 2022
The primary utility asset on the platform is STARL, an ERC-20 token living on the Ethereum blockchain. STARL is used to purchase NFTs on the platform, modify in-game assets, interact with Starlink's upcoming Metaverse, etc.
You can purchase STARL on MEXC, Uniswap, OKX, Gate.io, LBank, etc.
Have you ever wanted to insure your cryptocurrency portfolio against drastic devaluations and rug pulls? Launched in January 2020, inSure DeFi (SURE) serves as an insurance policy and system for your crypto assets. The project helps traders and investors alike to avoid losing significant amounts of their portfolio's value due to crypto's volatile market.
Users can think of inSure DeFi as an insurance policy for their portfolio. The project provides insurance to DeFi Metaverse platforms for aspiring traders looking to minimize their risk of incurring massive losses.
The platform enables users to purchase a range of coverages, securing a $1000 portfolio for roughly $15 to over $500k worth of assets for approximately $3.1k.


The platform's economy works similar to how insurance companies work, and users pay a premium in exchange for significant protection on their assets.
SURE is the primary utility asset on the platform. It's a multichain token featuring both ERC-20 and BEP-20 versions on the Ethereum and BNB chains. SURE's primary utility is to pay for insurance policies and claims on the platform.
You can purchase SURE on Uniswap, PancakeSwap, QuickSwap, and more.
Launched in August 2021, Radio Caca (RACA) is one of the most underrated Metaverse ecosystems featuring its USM (The United States of Mars) virtual world, a decentralized autonomous organization, and a flagship play-to-earn game Metamon, that enables players to earn significant rewards for participating in its economy.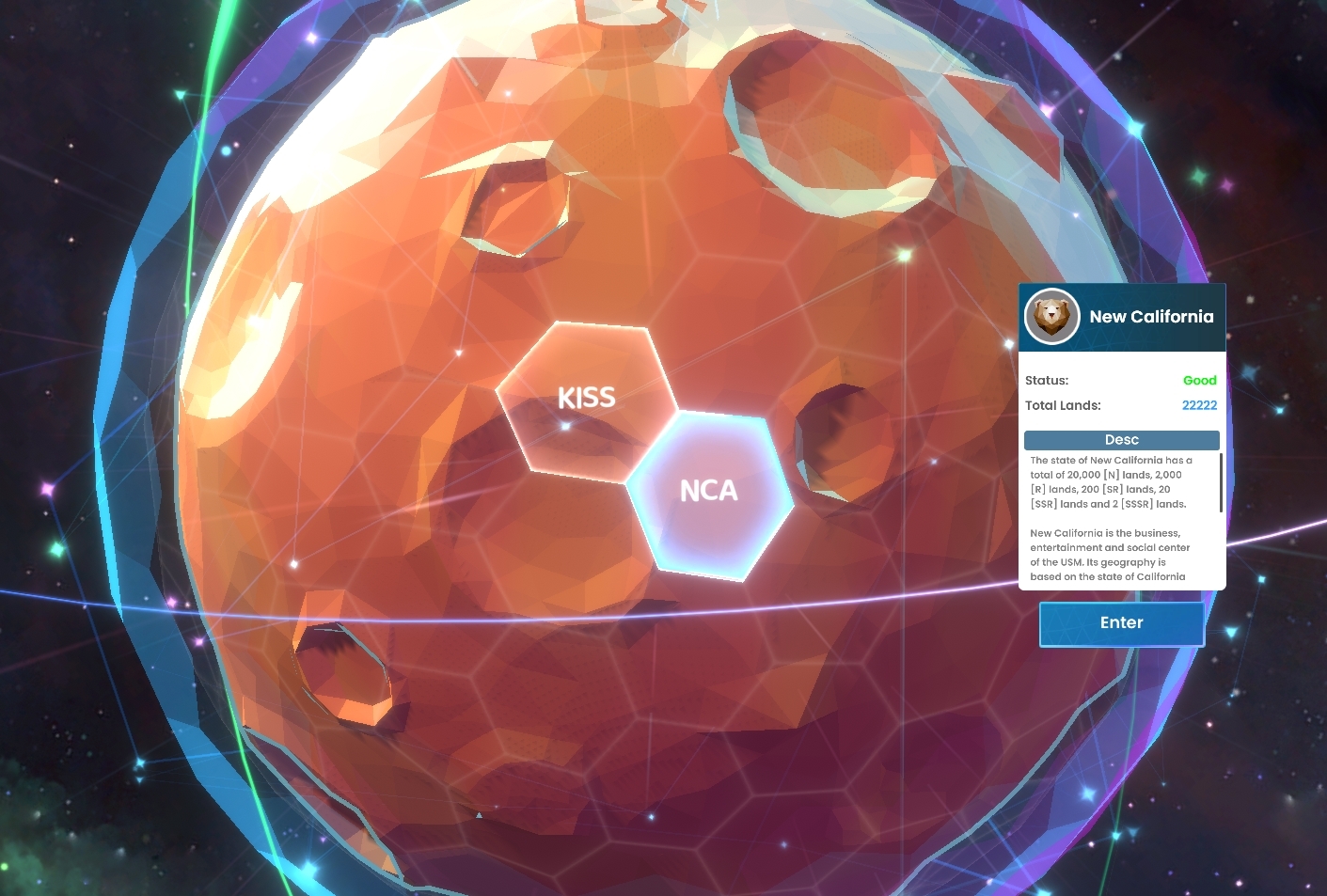 If you haven't yet, we recommend checking out Radio Caca's USM, an in-browser experience similar to Decentraland where users can explore virtual concerts, NFT galleries, and much more.
With a current market cap of $586 million, Radio Caca is the top 8th most-valued Metaverse crypto coin, according to CoinMarketCap. Radio Caca's incredible supportive community and relatively high trading volume of over $69 million suggest a bullish sentiment for its RACA token in the coming months, making it a must-watch in April 2022 and beyond.
In recent news, RACA made headlines when it partnered with world-class icon and hip hop artist French Montana on his upcoming Montega album. In addition, the team allocated nearly $25 million to develop a Metaverse game themed after Montana's album called 2D Montega Metaverse. Moreover, Radio Caca has been performing quite well today, rising by over 8% in the past 24 hours as KuCoin added its token to the platform.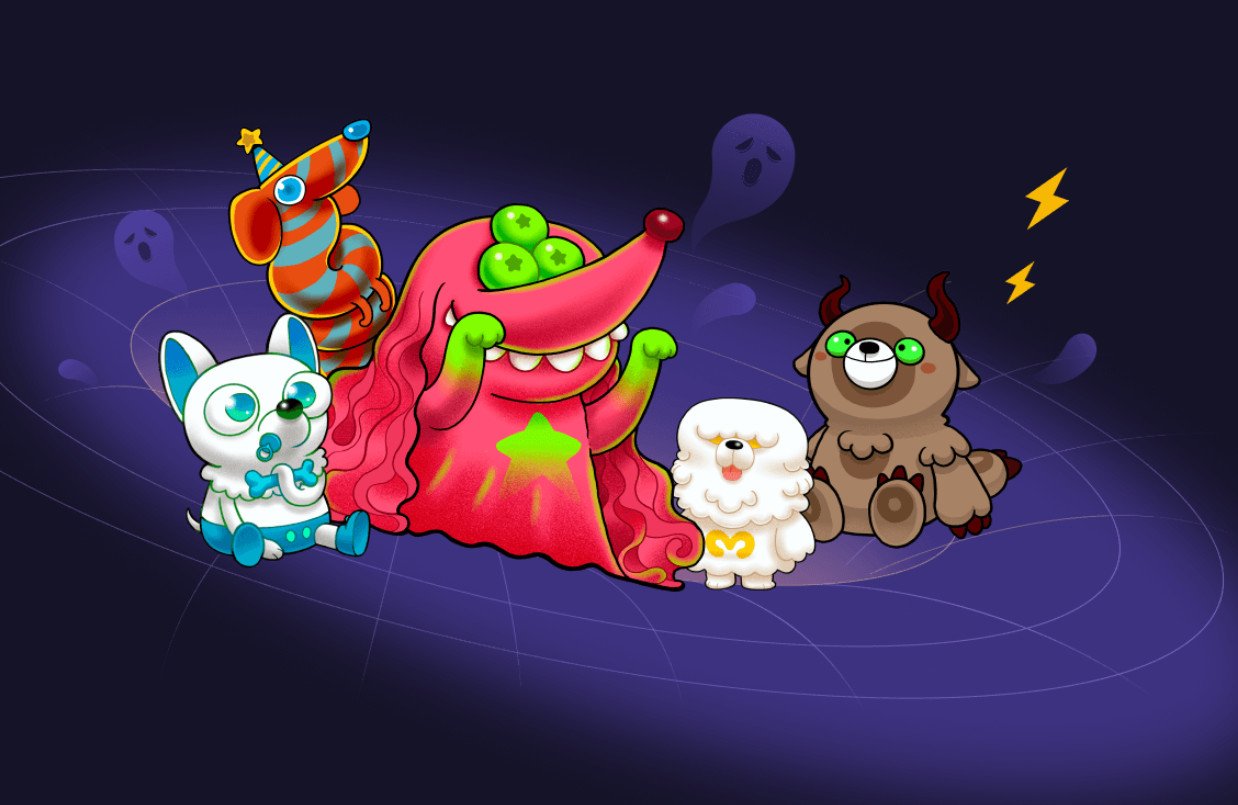 Last but not least, Radio Caca announced upcoming updates to its Metamon game yesterday, introducing new game mechanics and several unique features such as training and earning achievements for players. If you haven't checked out Metamon, we recommend giving it a try as it's one of the most underrated Metaverse crypto games on the market right now, and users can earn significant rewards with minimal time and monetary investment.
The primary utility asset for Radio Caca is RACA, an ERC-20 token featuring both BNB and Ethereum versions. RACA allows holders to interact with its USM Metaverse, play various play-to-earn games like Metamon, buy in-game assets, and provides voting power for DAO governance.
You can purchase RACA on KuCoin, Uniswap, LBank, PancakeSwap, MEXC, OKX, Poloniex, Gate.io, etc.
Disclosure: This is not trading or investment advice. Always do your research before buying any Metaverse crypto coins.
Also Read:
Top 3 Metaverse Crypto Coins With A Market Cap Below $40 Million (April 2022)
Follow us on Twitter @thevrsoldier to stay updated with the latest Metaverse news!
Image Source: Twitter
I love writing, reading, gaming and educating.
© 2022 The VR Soldier
Lamina1 Presents Inaugural "Open Metaverse Conference" Connecting the Worlds of Blockchain and the Metaverse for a Next-Gen Internet – Business Wire
Featuring a keynote from co-founder and futurist Neal Stephenson, the first-of-its-kind event aims to empower creators and coders to build the Open Metaverse together
LOS ANGELES–(BUSINESS WIRE)–Lamina1, a Layer 1 blockchain optimized for the Open Metaverse, today announced its role as founding sponsor of the Open Metaverse Conference, a first-of-its-kind industry event bringing together the worlds of the Metaverse and Web3 to build a more open and immersive Internet. The two-day conference will take place from February 8-9, 2023 in Los Angeles, California, and will gather experts and builders spanning Metaverse experiences, Web3, and entertainment.
Co-founded by Neal Stephenson, renowned futurist and science fiction author who originally coined the term "Metaverse," and cryptocurrency pioneer Peter Vessenes, founder of the first VC-backed Bitcoin company, Lamina1 will provide the infrastructure to empower rapid expansion of the Open Metaverse. As the founding sponsor of the Open Metaverse Conference, Lamina1 will provide a forum for critical conversations around identity, privacy and interoperability, while exploring how audience engagement, creative storytelling, and the technicalities of blockchain can work hand-in-hand to make the vision of the Open Metaverse a reality.
The Open Metaverse Conference will feature keynotes from renowned technologists and storytellers who are pioneering visions for the next era of the Internet. Attendees will hear from Lamina1 co-founders Neal Stephenson and Peter Vessenes, as well as Philip Rosedale, founder of virtual world Second Life (Linden Lab) and co-founder of virtual platform High Fidelity, John Gaeta, Oscar-winning VFX pioneer (The Matrix) and CCO of character persona company Inworld AI, Cathy Hackl, Metaverse and Web3 strategist and founder of design consultancy Journey, and other industry crossover leaders to be announced. Keynote sessions will be complemented by diverse speakers and side events spanning games, art, entertainment, and commerce. To connect these key areas of culture with the technology that enables them, the Open Metaverse Conference will also facilitate technological deep dives for attendees from leaders in Web3, immersive computing, and technology standards groups. Presenting partners include the Metaverse Standards Forum, the Open Metaverse Interoperability Group, and the Open Metaverse Alliance for Web3 (OMA3), all organizations fostering interoperability.
"We are at a moment in time when developers, creatives, and producers can finally design the seamless and persistent experiences we've dreamed about," said Jamil Moledina, Vice President of Games Partnerships and Media at Lamina1. "The Open Metaverse Conference will serve as the big tent for everyone who's thinking about creating never-before-possible experiences that allow creators and consumers to enter unique virtual worlds on a level playing field."
"OMA3 is pleased to collaborate with Lamina1 and the Open Metaverse Conference in promoting interoperability," said Robby Yung, CEO of Animoca Brands. "OMA3 looks forward to developing talk tracks to encourage the creation of a more open and immersive internet."
The conference will encourage interdisciplinary dialogue through debates, pitch sessions, roundtable discussions, and networking opportunities to help drive new ideas and connections.
"We felt a real sense of urgency to facilitate discussion with our colleagues and creators across the spectrum," said Rebecca Barkin, President of Lamina1. "We know that the Open Metaverse will be built collaboratively and with a set of shared values, and we're happy to provide this forum to address the needs of the community and to solve big problems together."
For more information on the Open Metaverse Conference, visit www.openmetaverseconf.com.
About Open Metaverse Conference 
The Open Metaverse Conference (OMC) is an industry-first event presented by Lamina1 focused on bringing together the Metaverse and blockchain technology. The conference gathers key stakeholders spanning developers, creatives, producers, product owners, and executives to ask and address big questions around the development of a truly Open Metaverse that leverages open-source, collaborative principles and blockchain decentralization.
About Lamina1 
Lamina1 is a Layer1 blockchain optimized for the Open Metaverse. The brainchild of legendary futurist Neal Stephenson (who first conceptualized the term "Metaverse" in his 1992 best-selling novel Snow Crash) and Peter Vessenes, a foundational leader in the crypto space from the early days of Bitcoin – Lamina1 is on a mission to deliver the blockchain technology, interoperating tools, and decentralized services that will establish it as the preferred destination for creators building a more immersive Internet. It is the first provably carbon-negative blockchain in the world.
K.C. Maas
Wachsman
kc.maas@wachsman.com
K.C. Maas
Wachsman
kc.maas@wachsman.com
Facebook Founder, Zuckerberg Drops Out Of 10 Richest Men After Losing Half Of Fortunes – SaharaReporters.com
According to Forbes, the Facebook founder has lost more than half his fortune—a staggering $76.8 billion—since September 2021, dropping him from No. 3 on The Forbes 400 list of the U.S.' wealthiest people to No. 11. Worth $57.7 billion on this year's list.

Meta chief executive officer, Mark Zuckerberg has lost his spot in the list as one of the 10 richest people in America.
According to Forbes, the Facebook founder has lost more than half his fortune—a staggering $76.8 billion—since September 2021, dropping him from No. 3 on The Forbes 400 list of the U.S.' wealthiest people to No. 11. Worth $57.7 billion on this year's list.
Zuck trails Walmart heir Jim Walton, former New York City mayor Michael Bloomberg and other tech moguls such as ex-Microsoft CEO Steve Ballmer and Google founders Sergey Brin and Larry Page. No one in America has lost as much money over the past year as Zuckerberg.
He has the cratering stock price of Meta (formerly Facebook) to thank for his exit from the top 10. Shares have plunged 57% since last year's Forbes 400, which used stock prices from September 3, 2021. Tech stocks are generally in a slump with the market downturn, but Meta's fall outpaces both the Nasdaq (-9.8%) and the S&P 500 (-13.5%), as well as Microsoft's 14% decline, Google-parent Alphabet's 25% drop and Amazon's 27% dive.
Investors are spooked by a privacy policy update from Apple last year that made it harder for tech companies to track users across apps, impacting Meta's ad sales. Meta reported its first-ever quarterly revenue decline in July–a 1% drop, to $28.8 billion.
"Facebook makes most of its money from advertising, and now it just doesn't have that data anymore," says Mark Zgutowicz, an analyst at research and investment banking firm Benchmark.
"All those data signals went away, which basically means that advertisers are having trouble telling whether a campaign was successful or not."
Compounding the problem for Meta, TikTok is luring away advertisers, along with lucrative Gen Z and millennial users. In February, Meta announced its first-ever quarterly loss of daily active users. A recent internal report showed that Meta's TikTok clone, Instagram Reels, is struggling to compete, according to Wall Street Journal report.
Under normal circumstances, a slight dip in revenue might be manageable, but Meta is also investing heavily in virtual reality and the metaverse, which is dragging down operating profit. In 2021, the company's metaverse division, Meta Reality Labs, lost $10 billion. While the metaverse is all Zuckerberg wants to talk about, investors are less enthusiastic so far. "It's a long tail investment and, for now, it's kind of a cash suck," Zgutowicz says.
Zuckerberg first became a billionaire in 2008, just four years after founding Facebook. At 23, he was the youngest self-made billionaire at the time, debuting at No. 321 on The Forbes 400, worth $1.5 billion. By 2011, Zuckerberg's net worth had increased nearly 12 fold to $17.5 billion.
This year isn't the first time Zuckerberg's net worth has taken a dive. After Facebook's famously disappointing IPO in 2012, Zuckerberg fell from No. 14 to No. 36 on The Forbes 400. But it didn't last long. The following year, Zuckerberg bounced back and, up until now, his fortune has continued to climb. Despite the litany of controversies and scandals plaguing the company, Facebook's ad machine had reliably churned out enough money to impress investors, sending Zuckerberg's net worth soaring to $134.5 billion last year, his highest net worth ever.
View the discussion thread.
SaharaReporters.com is an outstanding, groundbreaking news website that encourages citizen journalists to report ongoing corruption and government malfeasance in Africa. Using photos, text, and video dynamically, the site informs and prompts concerned African citizens and activists globally to act, denouncing officially-sanctioned corruption, the material impoverishment of its citizenry, defilement of the environment, and the callous disregard of the democratic principles enshrined in the constitution.
Copyright © 2006–2022 Sahara Reporters, Inc. All rights reserved. — Privacy Policy
Disney CEO Bob Chapek plotting a metaverse for Disney+ that will recreate their parks online – Daily Mail
By Alex Oliveira For Dailymail.Com
Published: 10:37 EDT, 12 September 2022 | Updated: 14:37 EDT, 12 September 2022
93
View
comments
Disney is plotting a metaverse that would let people experience the most magical place on earth without ever setting foot in the theme park.
CEO Bob Chapek said the media giant's metaverse would exist on its streaming platform, Disney+, and allow 'the 90 percent of people that will never ever be able to get to a Disney park,' to experience it in virtual reality.
'We call it next-gen storytelling' Chapek said in an interview with Deadline, noting that he didn't like use the phrase metaverse 'because it has a lot of hair on it.'
But regardless of whatever Chapek prefers to call the planned platform, many have responded by calling the move out of touch with Disney's fanbase, and argued that if the parks stopped hiking prices more people would be able to visit.  
The move comes as Chapek – who took the helm at Disney in 2020 – struggles to make a name for himself in the shadow of his innovative predecessor, Bob Iger, and keep afloat amid controversies ranging from the park's rising prices, to Disney's stance on Florida's Don't Say Gay bill. 
Just last week, Chapek broke a months-long silence on an apology he issued in an attempt to quell Disney staff who were outraged by his failure to speak out against the controversial bill last spring, saying he chose to remain mum on the matter because he didn't want to get Disney caught in a 'political subterfuge.' 
Disney CEO Bob Chapek said the media giant's metaverse would exist on its streaming platform, Disney+, and allow people to experience park rides in virtual reality
Disney's metaverse move comes as Chapek – who took the helm at Disney in 2020 – struggles to make a name for himself in the shadow of his innovative predecessor, Bob Iger
Chapek characterized the Disney metaverse as a way to experience the theme parks for the multitudes of people who are unable to actually make the trip in person.
'We wish every person would have the opportunity to come to our parks, but we realize that's not a reality for some people,' he told Deadline, 'we have before us an opportunity to turn what was a movie-service platform to an experiential platform and give them the ability to ride Haunted Mansion from a virtual standpoint.'
He said metaverse users would have an experience beyond what regular parkgoers have, and be able to step out of the ride-cars to explore sets and interact with characters. 
'Maybe we'll give them the opportunity what every single person in the park wants to do, and unfortunately too many of them do it, just to get off the attraction. See how it works, see how those ghost dancers move,' he said. 
But many responded to the news by saying if Disney would just stop raising its prices, more of those 90 percent of people who cannot visit the parks would be able to.
'Damn Disney. Just say it direct like that,' wrote tech critic Juan Carlos Bagnell on Twitter, '90% of the HUMAN POPULATION is too poor to visit our parks, but hopefully some are less-poor-enough to own VR goggles and ride our rides in a metaverse clone…'
Commenters on the Deadline interview were equally unimpressed, with one saying 'The reason 90% of people may not be able to experience the parks is because you keep hiking the cost of GOING to the parks beyond what most people can actually afford, Bob.'
'Costs are up at the parks. Moral appears to be down. Iger had imagination and could adapt,' said another.
Disney park prices have skyrocketed since Chapek was fully given charge at Disney in 2022. At California parks, ticket prices jumped 6 percent to $164 for single-park passes, while the price of getting into more than one park over the course of a day rose 9 percent to $319.
At the Florida parks the price to get into the park after 2pm rose to $169, while before 2pm fans were asked to fork over $194. Those prices could also rise based on an increased demand on any day.
'If you're the kind of person that budgets or saves for vacations, Disney Parks aren't for you any longer,' wrote a fed-up customer on Reddit, 'That's a Premium Physical Experience, and there's plenty of national and international wealthy families to afford going indefinitely.'
And in August, as inflation scorched the US economy, Chapek warned those prices could continue to rise.
'It's all up to the consumer,' he said, according to The New York Post, 'If consumer demand keeps up, we'll act accordingly.'
Disney's metaverse would allow people to experience park rides like the Haunted Mansion without ever setting foot in Disney World
Chapek noted the virtual reality experience could go beyond simply sitting in the car and experiencing the ride the way park-goers do, but would allow people to step off of the tracks and explore the ride sets up close
Chapek has hardly been the happiest CEO on Earth since he took the reins at Disney.
After beginning his tenure in February, 2020, he was thrust immediately into the chaos of navigating Disney through the perils of the pandemic, which saw the media company's primary revenue streams – theme park revenue and movie theater tickets – vanish like a pair of glass slippers at midnight.
To help steady the ship, Iger – much to Chapek's ire, reportedly – was kept on in a leadership position through 2021.
But as soon as Chapek was given full control in 2022 his price hikes had customers raising eyebrows about whether he was up to the same scratch as the visionary Iger.
Those doubts were doubled-down on by Disney staff after Chapek decided to remain quiet on Florida's Don't Say Gay bill, a law which barred schools from discussing sexuality or gender with children between kindergarten and third grade.
Many Disney employees viewed the law as homophobic and an affront to the inclusive values of Disney, and publicly voiced their outrage that Chapek did not speak out against it.
Chapek said the metaverse would also work in conjunction with real-world visits to Disney theme parks
Disney is plotting a metaverse that would let people experience the most magical place on earth without ever setting foot in the theme park
He later apologized to staff, publicly decried the bill, and announced Disney had paused all its political donations within Florida.
Last week, Chapek addressed that apology for the first time since he issued it, saying he had struggled to balance the needs and beliefs of every one of his employees and customers.
'What we try to do is be everything to everybody,' Chapek told The Hollywood Reporter in a recent interview, 'That tends to be very difficult because we're The Walt Disney Company.'
'We certainly don't want to get caught up in any political subterfuge, but at the same time we also realize that we want to represent a brighter tomorrow for families of all types, regardless of how they define themselves,' he said.
Published by Associated Newspapers Ltd
Part of the Daily Mail, The Mail on Sunday & Metro Media Group