Top 5 Metaverse Coins With Long-Term Potential to Watch in April 2022 – The VR Soldier
There are hundreds of Metaverse coins on the market, each offering unique projects, solutions, games, etc. It may be hard for those new to the space to figure out which Metaverse coins have substance and will be viable next year, as many cryptocurrency projects are based on hype, and their lifespan is only a few months. Today we look at our pick of the top five Metaverse coins with tremendous long-term potential and could see significant price gains of 5X-10X this year.
Note: The list below is ordered by the current market capitalization of each project, lowest to highest.
Launched in June 2018, CEEK VR is a Metaverse platform featuring various virtual reality experiences, including sports, entertainment, music, TV, and more.
CEEK's mission is to directly connect athletes, artists, and other digital content creators with their fans in their vast digital world. The platform is one of the few in cryptocurrency to secure high-profile collaborations with icons like Sting, Lady Gaga, Demi Lovato, U2, etc.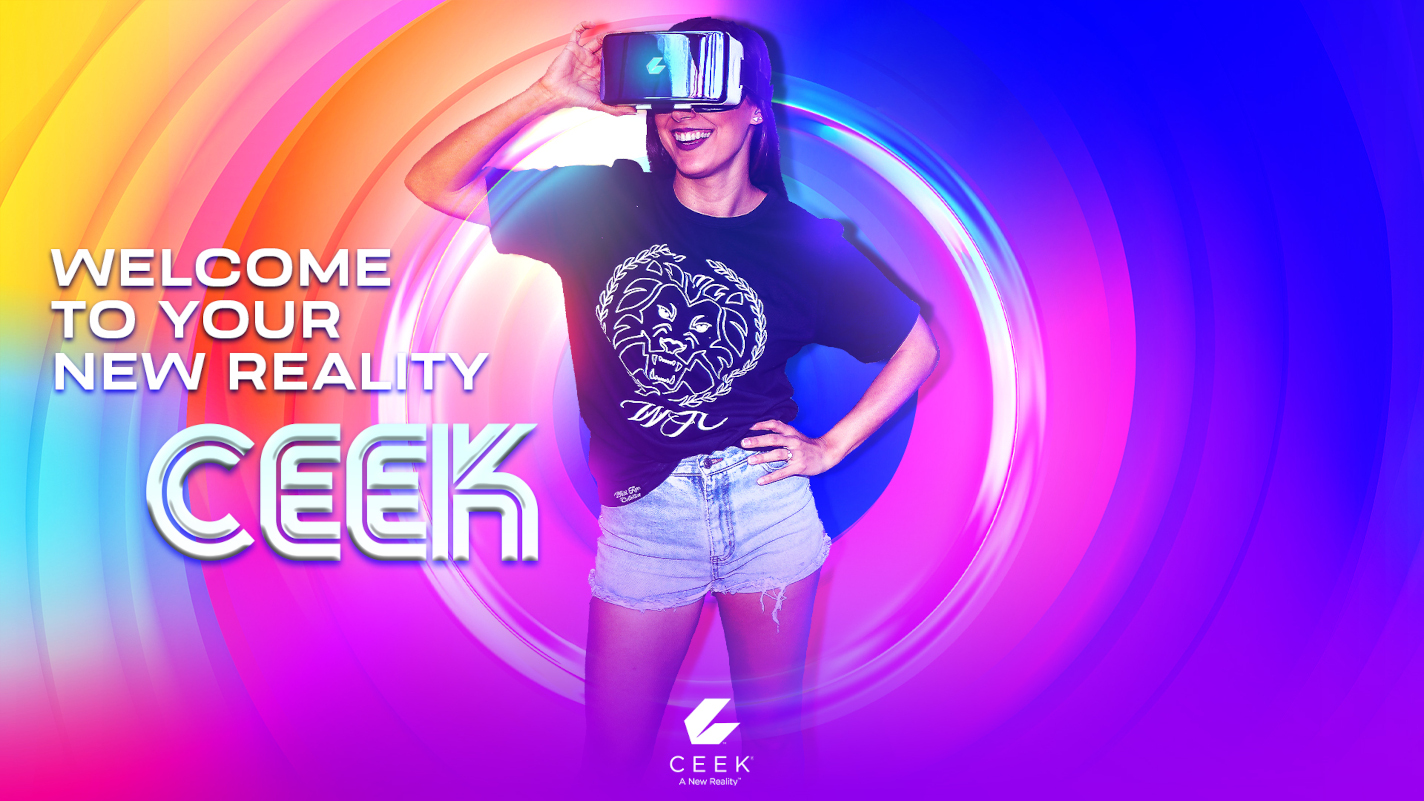 Moreover, CEEK includes its branded high-def 4D headphones and branded VR headset available in major retailers like BestBuy and Target. If you're looking for a next-level blockchain experience, we highly recommend checking out the CEEK VR platform.
In addition, CEEK includes an NFT marketplace and will enable the online trading and creation of blockchain-based digital assets, making this project a must-watch in April 2022 and beyond. Through its NFT marketplace, CEEK will allow users to own music rights, track royalties, and much more.
The primary utility asset on the platform is CEEK, featuring both ERC-20 and BEP-20 versions on the Ethereum and BNB chains. The token's utilities on the platform include participating in VR spaces for different concerts, sporting events, tech talks, charity fund-raisers, etc.
You can purchase CEEK on PancakeSwap, ProBit Global, Uniswap, BKEX, LATOKEN, MEXC, etc.
Launched in December 2017, The Worldwide Asset Exchange, aka WAX, is a specialized NFT and Metaverse blockchain and platform built for Metaverse and NFT apps. It's on this list because it features one of the most robust and active gaming communities on the market, with some of the most popular games built on WAX, including but not limited to Alien Worlds, Farmers World, Splinterlands, and more.
For a comprehensive review of the various projects on WAX, check out this article for the Top 5 Most Popular Metaverse Games Built on WAX.
The WAX blockchain is unique because of its delegated proof of stake consensus mechanism, which significantly reduces the cost of transactions. WAX utilizes three resources in place of traditional gas fees, including CPU, RAM, and NET. Users can stake WAXP (the native token on the platform) in exchange for those resources and can always unstake the original tokens to receive any money spent on transactions back.
In addition, WAX is exceptionally user-friendly, not requiring you to download third-party wallets or apps like MetaMask, Phantom, etc. WAX features an online WAX Cloud Wallet integrated into every project on the WAX blockchain, making it easy for new users to start playing games, browse NFT marketplaces, manage their assets, and more.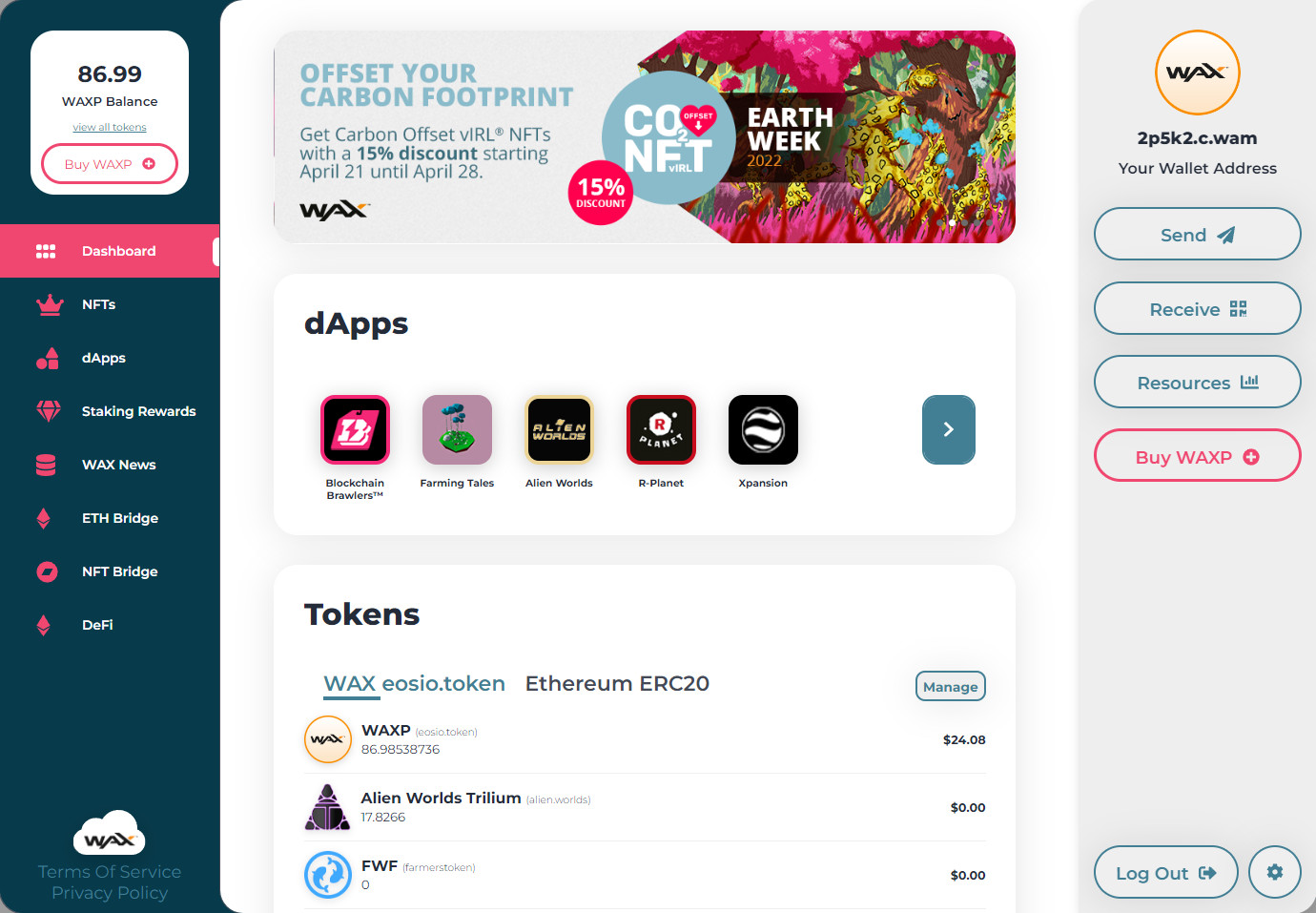 With some of the most popular games hosted on the WAX blockchain, this project has tremendous long-term potential and will last well beyond 2023, making it a must-watch in April 2022.
WAXP is the primary utility asset for the blockchain, enabling users to interact with WAX's ecosystem, buy NFTs, access various games, etc.
You can purchase WAXP on KuCoin, Binance, Huobi Global, WazirX, Gate.io, Bithumb, Crypto.com Exchange, Bittrex, etc.
Launching the Alpha in December 2021, The Sandbox is currently the fourth-most valued Metaverse coin. It's also one of the most funded projects in crypto, receiving substantial investments from influential groups like Softbank, who invested over $90 million in the Metaverse platform in November 2021.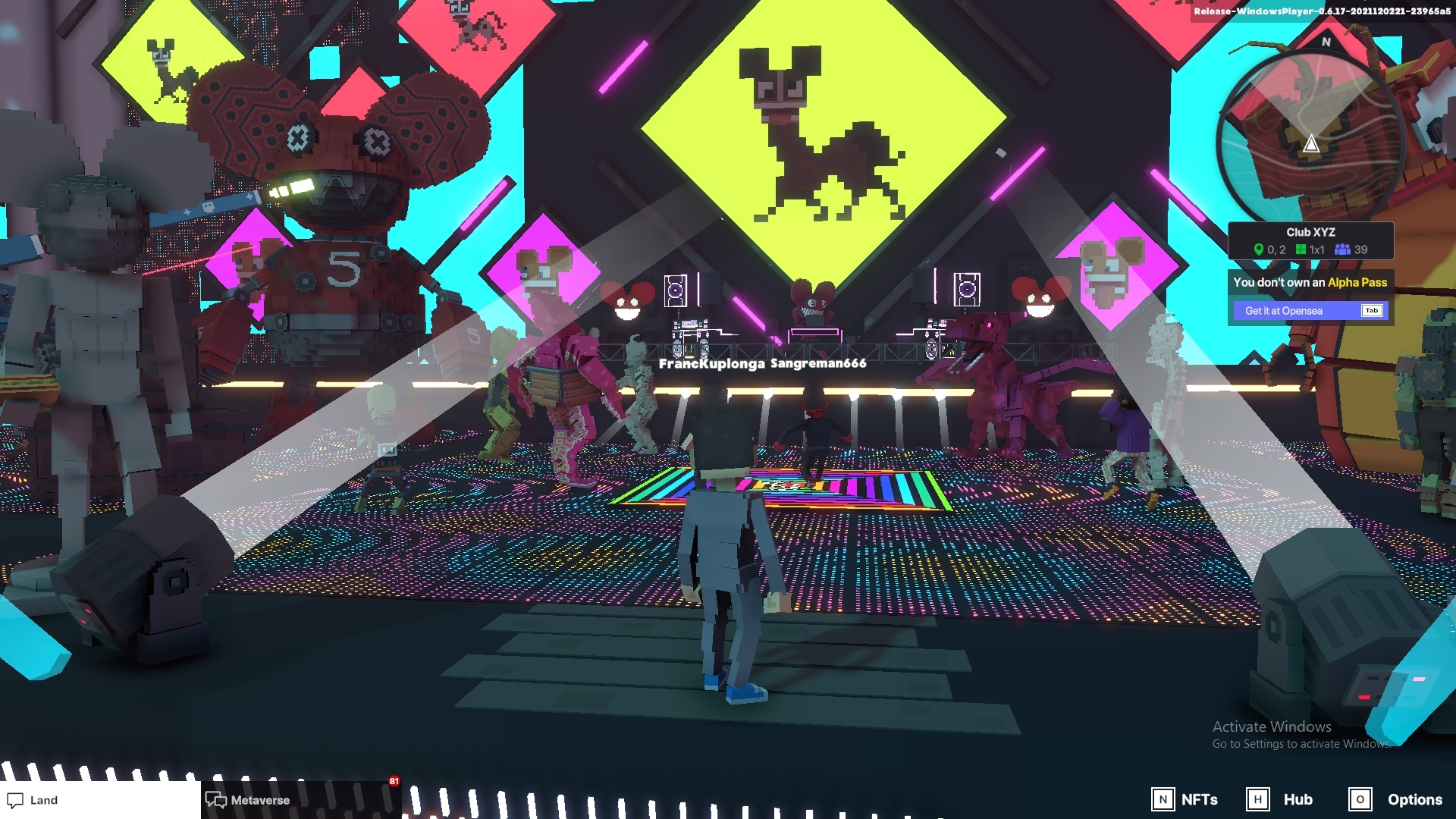 This Metaverse project also features one of the strongest communities on the market, and its SAND token features over 135k holders, ranking it as the third-most-held Metaverse coin.
The Sandbox's Metaverse features a colorful RPG-style 3D virtual world best described as a hybrid between Minecraft's blocky design and Fortnite's colorful theme. If you haven't checked out its Alpha yet, we recommend downloading the client and giving The Sandbox a try. It's 100% free to play.
In addition, The Sandbox features one of the most sought-after virtual real estate markets, and users can browse its collection of NFT lands on OpenSea. The floor price for a The Sandbox land plot is 1.7 ETH, roughly $5.1k.
If you have the money to spend and want to purchase virtual real estate in the Metaverse, The Sandbox makes a great choice. In addition, as one of the leading Metaverse projects on the market, The Sandbox has tremendous potential in 2022 and beyond as the team continues working on its product and is gearing up for the official mainnet release, hopefully later this year.
The primary utility asset for The Sandbox is SAND, an ERC-20 asset enabling holders to buy in-game items, stake them for rewards, and more.
You can buy SAND on KuCoin, MEXC, Binance, WazirX, FTX, Crypto.com, ZB.COM, Bittrex, and more.
Launching in 2018, Theta Network is the second-most-valued Metaverse coin on the market, offering a slightly different approach to the new sector. Theta is the leading NFT drop platform featuring some of the most high-profile partnerships in crypto.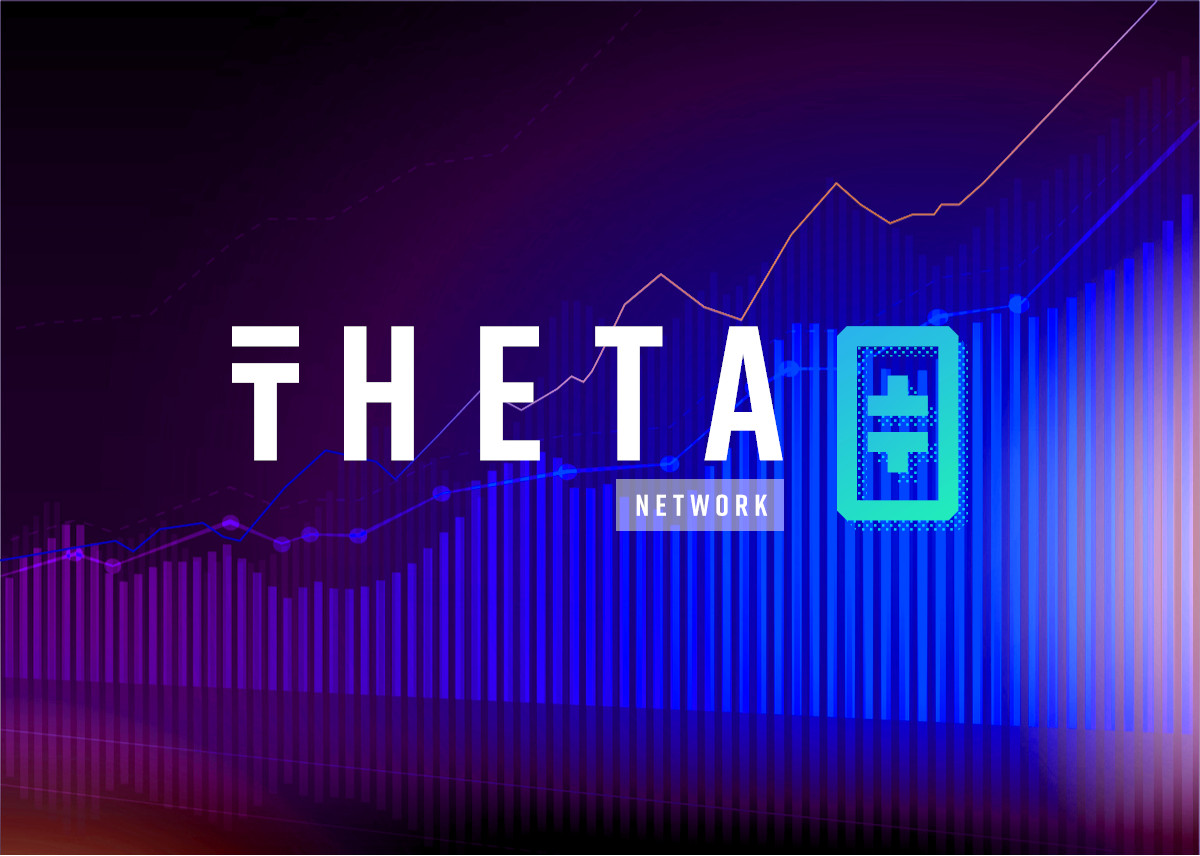 Theta Network's NFT drops include collaborations with world-class artists like Katy Perry, Wiz Khalifa, and iconic TV shows like The Price Is Right and American Idol. If you're looking to purchase fully licensed and authenticated NFTs, we recommend making an account on Theta.
The platform is known to have some of the hottest NFT drops that easily double or even triple in value only hours after the initial drop. If you're looking to make easy flips on NFTs, you must check out Theta.
In addition to being an NFT platform, Theta also features a streaming platform allowing users to earn TFUEL tokens. Moreover, Theta includes a unique TNT-20 token standard enabling brands and businesses to launch their tokens. The TNT-20 standard is comparable to the popular ERC-20 and BEP-20 standards.
THETA is the primary utility asset on the platform, enabling users to purchase NFTs, access the latest drops, earn rewards, and much more.
You can purchase THETA on Binance, KuCoin, Crypto.com, Bybit, and more.
Launched in February 2020, Decentraland is the second-most-valued Metaverse coin and undoubtedly has one of the best long-term potentials. As the leader in Metaverse platforms, it features the most number of players in its virtual world out of all the projects in crypto, making it a must-watch in April 2022 and beyond.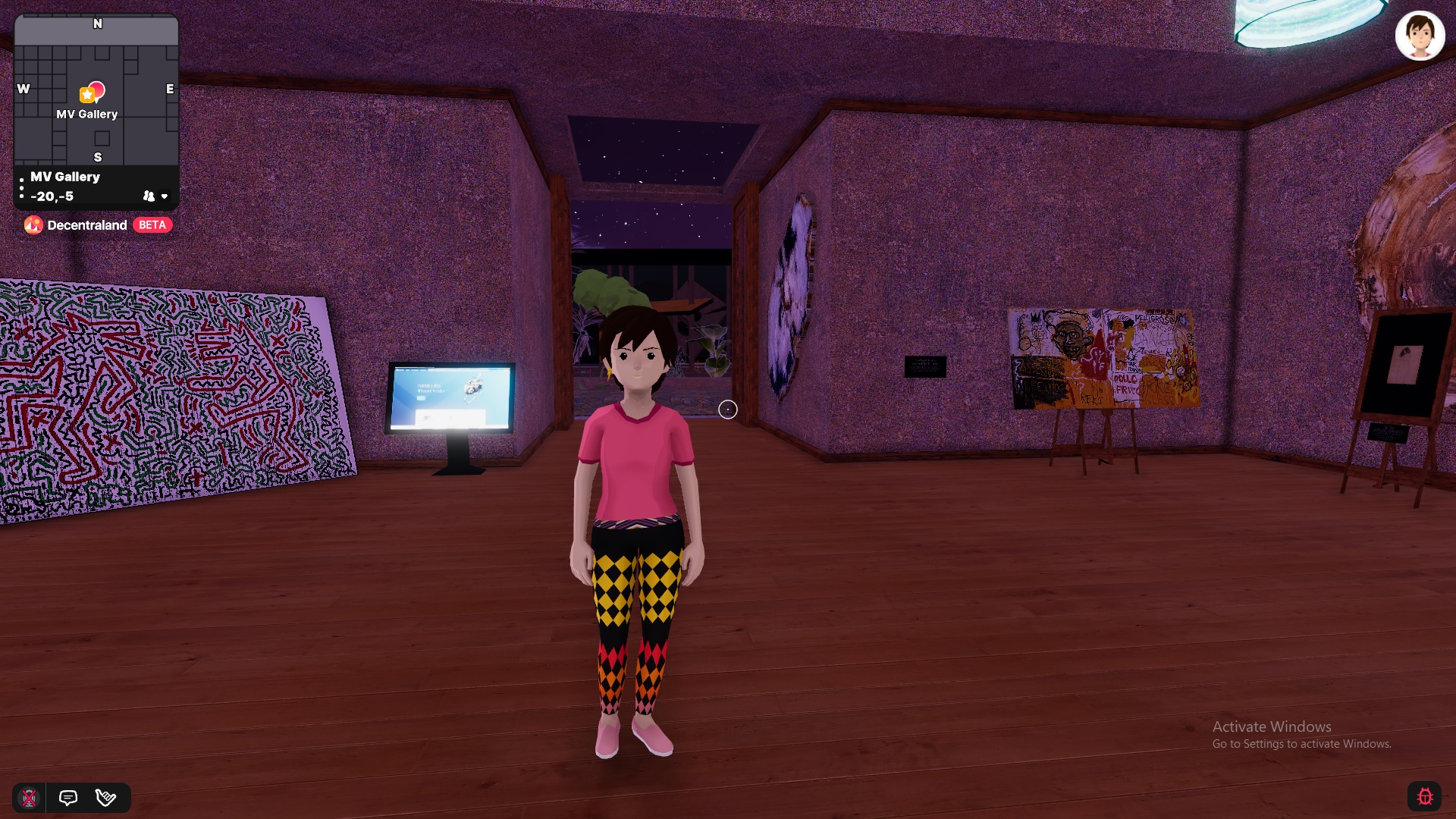 Decentraland's Metaverse is free to access and features a 3D virtual environment with dozens of experiences ranging from virtual clubs, virtual casinos, play-to-earn games, and much more.
The platform features one of the most robust ecosystems with hundreds of fun activities for players to do. Whether you're looking to socialize with your friends or earn rewards via play-to-earn games, you're bound to find a fun activity to immerse yourself in Decentraland.
Like The Sandbox, Decentraland features a robust virtual real estate market, including NFT plots of land on OpenSea.
It also features one of the highest virtual real estate prices, with the current floor price for a plot of land at 2.6 ETH, roughly $7.7k. Whether you're looking to buy real estate in the Metaverse or bet on the future of Decentraland's MANA, this project is a must-watch in April 2022 and beyond and has some of the best long-term potentials on the market.
MANA is the primary utility asset in Decentraland, an ERC-20 token built on the Ethereum blockchain and compatible with Polygon. MANA's utility includes purchasing wearable NFTs in Decentraland, claiming rewards, participating in exclusive events and activities, etc.
You can buy MANA on Gemini, Gate.io, Kraken, LBank, Binance, Coinbase, etc.
Disclosure: This is not trading or investment advice. Always do your research before buying any Metaverse coins.
Also Read:
Top 3 Metaverse Crypto Coins With a Market Cap Below $380 Million (April 2022)
Follow us on Twitter @thevrsoldier to stay updated with the latest Metaverse news!
Image Source: Aphelleon/Shutterstock.com
Mark is a 28 year old internet entrepreneur. He is a bitcoin enthusiast and a technology addict. He loves writing and educating readers about the newest tech trends.
© 2022 The VR Soldier
UK Just Passed an Online Safety Bill That Will Apply to the Metaverse – CoinDesk
Lessons From the Catastrophic Failure of the Metaverse – The Nation
Top Metaverse tokens gearing up for growth amid potential Apple's XR release at WWDC – CryptoSlate