What Is The Metaverse—And Why Does Mark Zuckerberg Care So Much About It? – Forbes
Facebook debuts its new company brand, Meta, at their headquarters on October 28, 2021 in Menlo Park, California.
In 2007, roughly a million people flocked to Second Life, eager to experience the three-dimensional, web-based alternative reality launched four years earlier. Those users roamed around as customizable, cartoonish versions of themselves called avatars and enjoyed a wide array of activities. They could listen to Kurt Vonnegut give a live talk, dance at popular nightclubs like Hot Licks and Angry Ant, shop for both virtual clothes and real ones at the Armani store, visit reconstructions of famous landmarks like Rockefeller Center, have virtual sex—and, most famously, speculate on digital real estate. After exchanging actual greenbacks for Second Life's Linden Dollars, users were spending $100 million a year on virtual purchases, much of it on real estate. Early investors like former schoolteacher Ailin Graef—briefly famous under her Second Life handle Anshe Chung—possessed Second Life real estate portfolios putatively worth $1 million or more as property prices spiked.
Riding the boom, Second Life founder Philip Rosedale secured a $100 million-plus valuation for his startup and over $30 million in funding, including money from another man thinking intently about the internet's potential to change how we live: Jeff Bezos. Bezos liked sitting around with Rosedale in real life, pondering what Second Life could become.
"We were thinking that we were going to be spending half our time online as avatars," recalls Rosedale. Creating a world like that "turned out to be much harder than I thought," he says.
For a time, Second Life made it seem like the metaverse—an idea for an immersive, 3D world originally conceived in a 1990s sci-fi novel—had finally arrived in our own world. It hadn't. 2007 marked Second Life's peak popularity. After that, its user count plateaued, then ebbed steadily lower, hampered by glitchy graphics, sluggish internet connections and the emergence of a new popular place to congregate online: Facebook. While Second Life still plods on today, reportedly with around 600,000 users, Facebook now has 2.9 billion. Rosedale stepped aside in 2008. As for Bezos, he quickly turned his concentration to dominating the two-dimensional mainstream internet, and Amazon never set up an official presence in Second Life.
Today another tech billionaire hopes to finally—and more fully—conjure up the metaverse, and ironically, it's the same person who helped bring about Second Life's ruin: Facebook founder Mark Zuckerberg. Under siege on multiple fronts, Zuckerberg has pinned his trillion-dollar company's future to creating a metaverse, last week renaming Facebook as "Meta." (For simplicity, we'll continue to refer to Zuck's company as Facebook in this story.) Zuckerberg has said the concept will cost $10 billion this year–then more in future years—and expects the metaverse to lose money for the foreseeable future. The numbers are big, but Facebook can stomach those losses just fine: It netted $29.1 billion in profits on $86 billion in sales last year.
Zuckerberg's project isn't earth shatteringly new. Fragments of it have kicked around Silicon Valley for years—as Second Life and Bezos' interest in the metaverse make clear. But Facebook does have a couple things going for it that others in the past didn't. One is the ability to deploy more money in the next two or three years than the total of all the dollars spent on the metaverse during the prior 30 years. Another is the simple fact that we're all a great deal more comfortable with virtual communication now after working from home for much of the past 20 months.
"Our goal is to help the metaverse reach a billion people and billions of dollars in commerce in the next decade," Zuckerberg said on a conference call with Wall Street analysts last week. Getting there, he noted, "will be a long road."
A boundless, 3D digital world accessed as easily as the internet, where we do things like hang out in a park, play a game, see a concert or suffer through a work conference.
A computer scientist named Jaron Lanier first coined the term "virtual reality" in the 80s, and the first applications for VR were airlines, car makers, NASA and the military. They were the only ones who could afford the technology. Back then, a VR headset might cost as much as $3 million in current dollars, Lanier estimates. "It was expensive and hard to come up with a business model to make enough money from an arcade situation," he says.
The actual term "metaverse" comes from a best-selling 1992 sci-fi novel, Snow Crash. Its author, Neal Stephenson, imagined a dystopian world where the book's main character, a hacker/pizza delivery guy named Hiro Protagonist, travels back and forth from his grim reality to a 3D virtual cityscape, the Metaverse, that stretches for over 40,000 miles. Stephenson's work would later influence The Matrix series and Ready Player One, a 2018 Steven Spielberg film based on a book by Ernest Cline from seven years earlier.
Aside from Second Life, the most realized examples of metaverses have come from video games. The most famous example of these online, persistent game worlds is World of Warcraft, which has been going strong now for 17 years and still has about 5 million paying subscribers. The place is a sword-and-sorcery geekdom with an undeniably large social component: People have met their spouses playing the game. It's also a financial juggernaut. Activision Blizzard, the company behind World of Warcraft, has earned well over $8 billion in lifetime revenue from the game.
Snap has delved deeply into the space, too, but has focused its efforts on augmented reality, a slightly different concept than VR. Augmented reality revolves around using your smart phone or special eyeglasses to augment the real world with virtual elements. Niantic's Pokémon Go game is the best-known use of AR. The key difference is AR doesn't fully block out reality; a VR headset strapped over your head does. Microsoft has jumped into the fray, too, announcing just a day ago that it would develop a work-focused metaverse—where its Teams collaboration software would have VR and digital avatars.
Epic Games' Fortnite, which debuted in 2017, has probably come closer to a Snow Crash-type metaverse than anything else. Fortnite players see its online battle royale game as a place to socialize; they chat through audio and video features built into desktop computers and gaming consoles or through third-party apps, like Discord. And virtual concerts from artists such as Marshmello, Travis Scott and Arianna Grande have further widened its universe.
The biggest thing: Zuckerberg seems to hope people will access his virtual world through a VR headset—just as Hiro did in Snow Crash. It is an important distinction. Fortnite, Second Life and most other multiplayer online games are typically displayed on a PC monitor or TV connected to gaming consoles like an Xbox or a PlayStation. The rest of Zuckerberg's metaverse idea seems very much a work in progress. But he has shared images of a VR office setting called Horizon, which would take advantage of the pandemic's shift to virtual work.
Zuckerberg began laying the groundwork for this back in 2014 when he purchased Palmer Luckey's Oculus, a VR headset maker, for $2 billion. Facebook has since acquired more than a half dozen other VR-focused startups—including last week's purchase of Within, a Los Angeles-based boutique game developer—committing over $1 billion to the on-going shopping spree.
Shortly after Facebook released its first Oculus headset in 2016, Vanity Fair asked Stephenson what he thought about the prospect of Facebook moving into virtual reality. "There's no fixed process for predicting the results and controlling what happens," said Stephenson, who couldn't be reached for this story. "At some level, it boils down to people's capacity to act as socially responsible, ethical individuals."
Facebook, which wouldn't comment for this story, has lost ground among younger users to YouTube, TikTok and Snapchat. While Instagram remains popular with teens, Facebook's original app isn't. Increased attention around anti-trust issues means Facebook likely can't buy any new competitors. If it wants an app to win back young people, it will need to build it itself, and Zuckerberg seems to feel a VR-centered metaverse will do this. ("We're retooling our team to make young adults our north star," he said on last week's Wall Street conference call.) Moreover, talking about the metaverse provides a timely distraction from a whistle-blower scandal consuming much of the media attention around Facebook.
Newer, more powerful microchips have improved VR graphics, largely eliminating a problem dating back to the earliest consumer headsets in the 1990s: Their lagging images made some people nauseous. But even today's most sophisticated headsets still only track a limited portion of your body movements. As a result, avatars within VR still look awkward, particularly their faces—the so-called uncanny valley effect. If we're all going to live in the metaverse, our digital selves likely need to be more appealing.
There's also what Jeremy Bailenson, the founding director of Stanford's Virtual Human Interaction Lab, who has counseled Zuckerberg, describes as his "30 Minute Rule." That's the maximum amount of time he thinks someone should spend within virtual reality today. "In my lab, after 30 minutes, everybody has to take the headset off and take a drink of water, touch a wall, talk to a real human—do something to reconnect with the real world," he says. But half an hour won't be enough for Facebook. It competes with social media platforms that draw in people for as much as 60 minutes a day. And if he intends the metaverse to replace all our time online today, that's more like 3 hours and up a day, according to data on internet consumption by Statista, a statistics research firm.
Price is another thing. The second iteration of Facebook's Oculus VR headset, released in September 2020, retails for $299, half what its initial Oculus cost. But Facebook probably needs to continue lowering that price tag for the metaverse to reach a mass audience. Remember, Zuckerberg is targetting over 1 billion users by 2030 and getting to that mark probably requires even cheaper devices.
And Zuckerberg still needs to give a reason for people to turn on the headset. No one has yet managed to do for VR what Space Invaders did for Atari and Halo did for Xbox: dream up a game or some other type of content popular enough to make a VR headset feel like a necessary purchase. At the same time, Facebook must decide what type of content to allow in the metaverse. Considering this, Jaron Lanier, the computer scientist credited as the father of virtual reality, offers some dark words on the subject. "If you run [the metaverse] on a business model that's similar to the one that Facebook runs on, it'll destroy humanity," says Lanier, presently a researcher at Microsoft. "I'm not saying that rhetorically. That is a literal and specific prediction that humanity could not survive that."
Let's say we avoid the fire and brimstone. Zuckerberg's journey into the metaverse does nonetheless seem destined to end with a future struggle over content moderation that could make Facebook's current one seem quaint in comparison.
Top 3 Metaverse Crypto Coins Below $0.01 to Watch in June 2022 – The VR Soldier
Cryptocurrency markets continue to trade sideways this week, with Bitcoin and Ethereum managing a spectacular recovery after bottoming out on June 18th. There are several popular niches for crypto tokens, including NFTs, AI & Big Data, DeFi, and Metaverse. Metaverse crypto coins are showing green across the board, making it an excellent opportunity to cover several undervalued projects with a unit price below 1 cent to watch in June 2022.
Note: The list below is ordered by the unit price of each project, lowest to highest.
Launched in April 2019, Verasity (VRA) is a blockchain company and Metaverse crypto coin looking to build an entirely new experience in AdTech, Esports, and digital rights management.
Verasity features its unique Proof-of-View protocol, which can identify fraudulent online traffic and discard it from analytics platforms, thereby increasing ad revenue for publishers and conversions for advertisers. The PoV protocol also featured NFT authentication features, which help identify fraudulent and copycat collections looking to capitalize on a primary project and its community.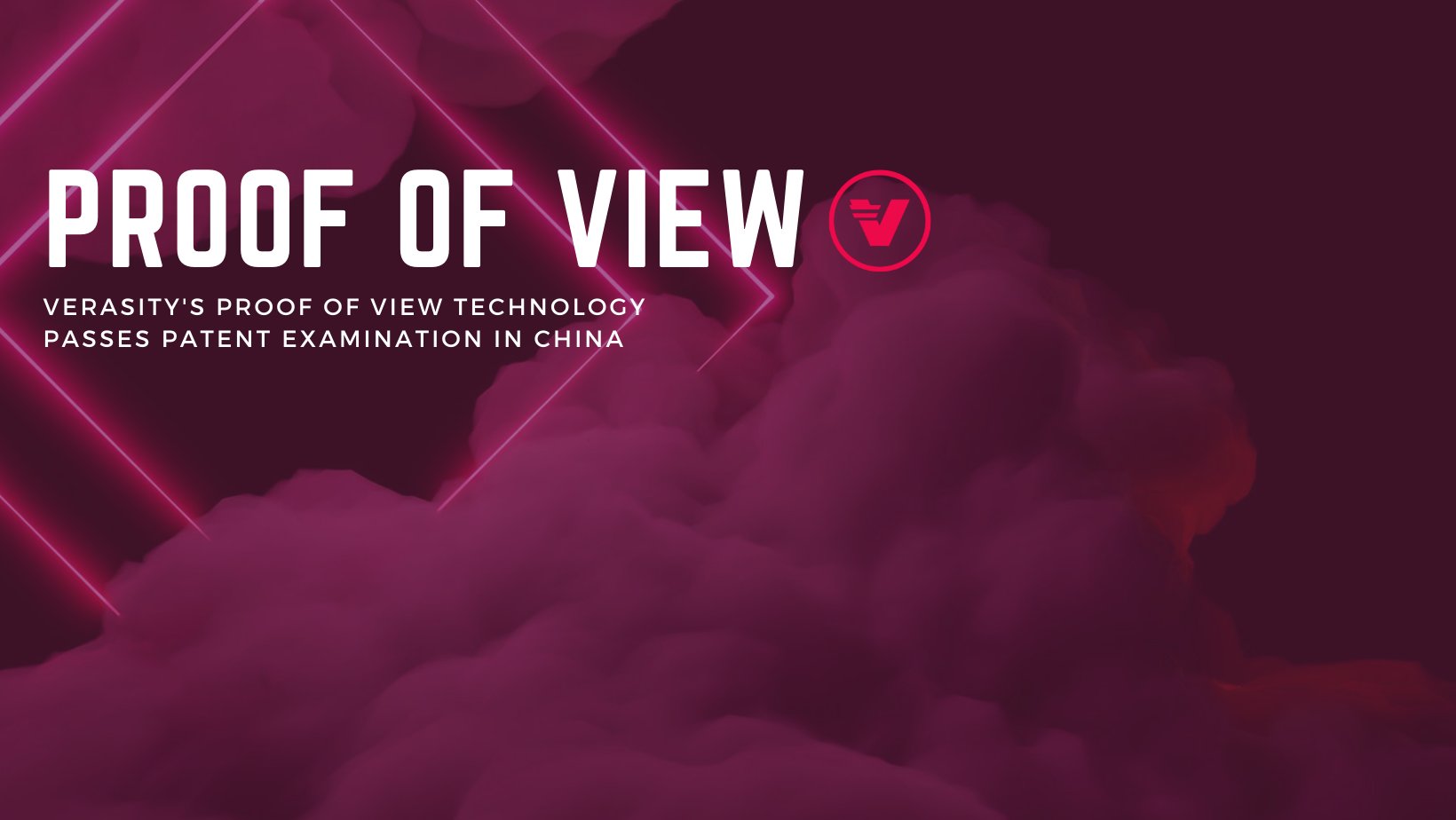 Due to its unique nature, Verasity's Proof-of-View technology passed a patent examination by the Chinese Patent Office in January 2022, signaling the tremendous potential for the protocol and the project.
For its product layer, Verasity includes VeraEsports – an Esports platform partnering with some of the most prominent players in the game, such as PUBG Mobile, Valorant, CS:GO, etc. Verasity also features its online crypto wallet – VeraWallet, with guaranteed security and growth for your portfolio. VeraWallet is an ultra-secure, all-in-one digital currency wallet for people who love esports and NFTs.
Moreover, VRA is one of the top Metaverse crypto coins with some of the highest staking yields, offering up to 18.25% on VRA tokens until April 2023. Users can stake their VRA tokens in Verasity's VeraWallet.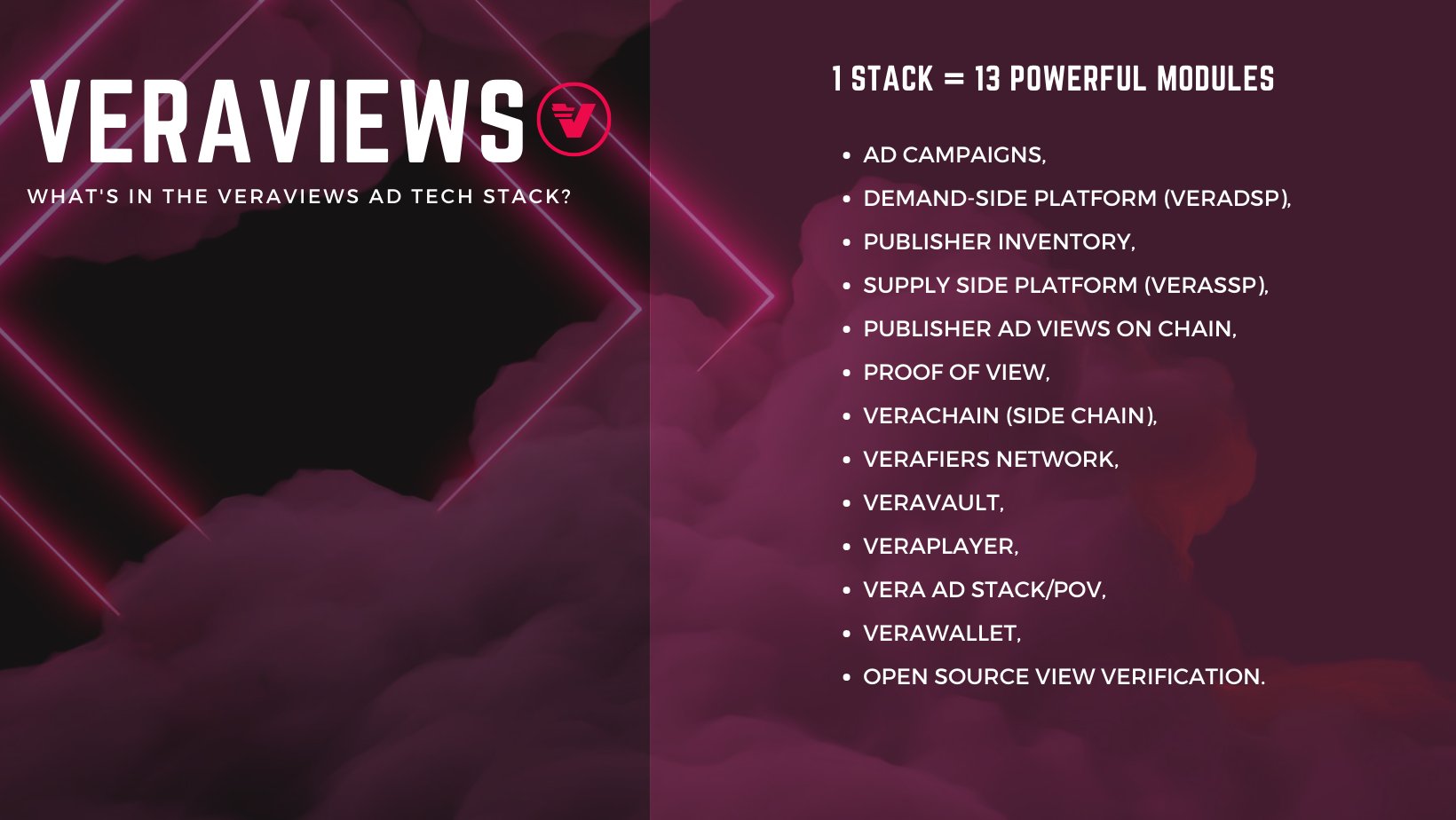 Last but not least, Verasity features an earning platform – VeraViews, which enables users to earn VRA tokens for watching content online.
Verasity currently features a market cap of $57 million with a 24-hour trading volume of $6.8 million. Its low unit price of $0.0055 make it a highly undervalued project worth keeping an eye on in June 2022.
VRA is the primary ERC-20 Ethereum-based digital asset for the platform. VRA can be used to earn rewards, payment for various services, etc.
You can purchase VRA on Gate.io, Poloniex, KuCoin, Hotcoin Global, OKX, Bittrex, etc.
Launched in September 2021, Star Atlas (ATLAS) is one of the market's most anticipated Metaverse crypto games. It features some of the best designs out of all the Metaverse crypto coins and includes a robust NFT marketplace where users can purchase in-game assets to be used in the game when it's released.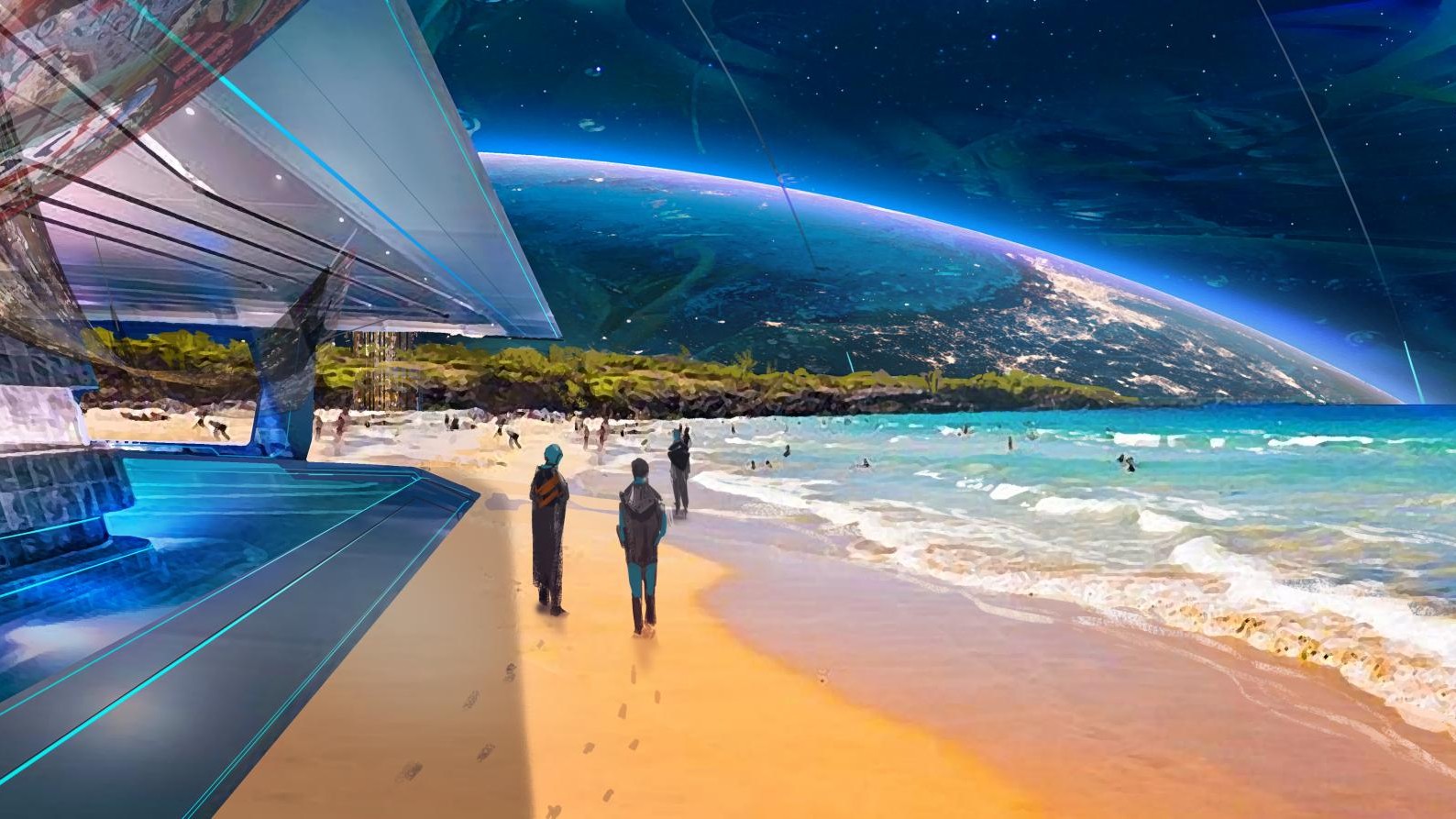 Star Atlas, by far, has one of the best design teams behind the project, and we recommend checking out the platform if you haven't yet. The game is currently in development, but users can check out the website, a few teaser trailers, and its NFT marketplace.
Star Atlas is built on the Solana blockchain, so to interact with its NFT dApp, we recommend connecting with a Solana-supported Web3 wallet like Phantom.
The game itself involves strategy and exploration. Users can explore Star Atlas' planets in its Metaverse, complete missions, collect resources, and earn rewards via the game's play-to-earn model.
One unique feature about Star Atlas is its recent partnership with The Sandbox, one of the highest-valued Metaverse crypto projects on the market. The partnership will revolutionize interoperability between the Ethereum and Solana blockchains in a first-of-its-kind collaboration.
Star Atlas includes a dual-token economy consisting of two Solana-based tokens: ATLAS and POLIS. While ATLAS is the primary utility asset for Star Atlas, which enables users to buy NFTs on the marketplace and interact with its Metaverse, POLIS is the governance token providing voting power to holders looking to participate in the Star Atlas DAO.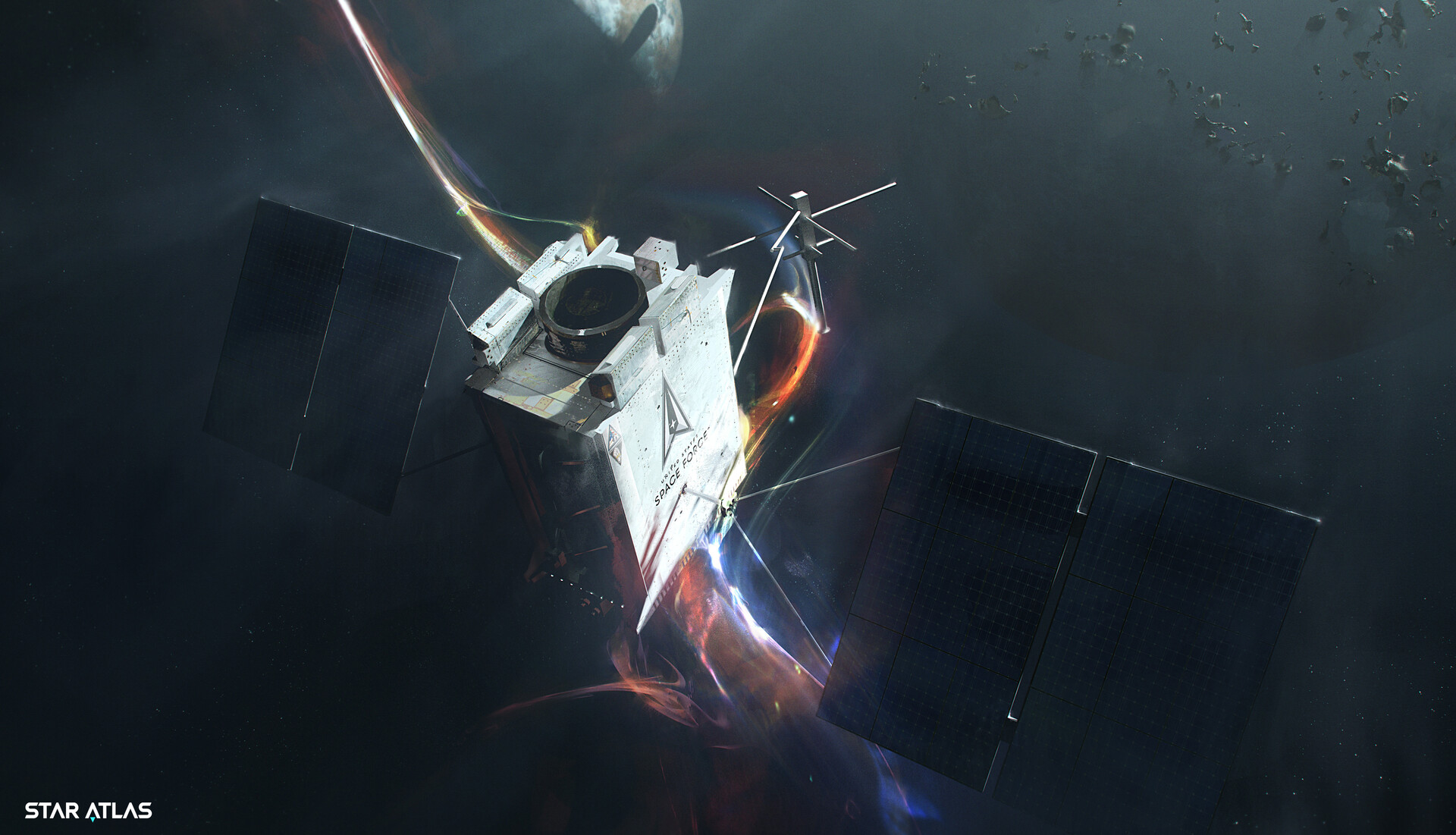 With a current market capitalization of $15 million and a unit price of $0.007, Star Atlas is highly undervalued. Star Atlas has tremendous long-term potential, and we recommend keeping a close eye on the project in June 2022.
You can buy ATLAS on FTX, Gate.io, Kraken, Raydium, LBank, MEXC, Ascend EX (BitMax), OKcoin, Paribu, BitMart, CoinEx, Bitrue, XT.COM, CoinTiger, etc.
Launched in July 2021, Metahero (HERO) is building an ultra-realistic Metaverse enabling users to scan themselves and other real-world objects into Metahero's digital realm with extreme precision.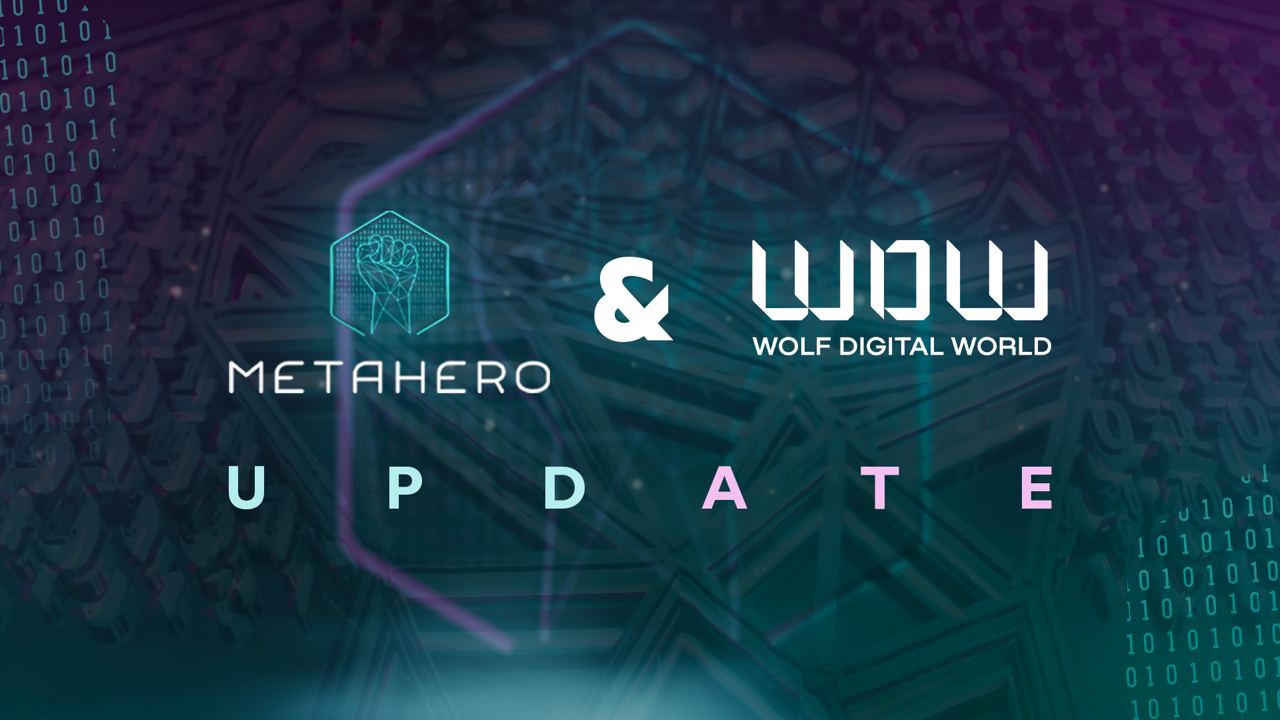 Metahero partnered with Wolf Digital World, the leaders in 3D photogrammetric scanning technology already utilized by AAA game developers like CD Project, the team behind Cyberpunk 2077 and The Witcher Series, to create realistic animations and 3D models.
Metahero features its Metaverse called Everdome, which completed a presale raising over $9 million in its seed funding round, signaling the tremendous community support for the project.
While Metahero's primary utility asset is HERO, Everdome's token is DOME. Both tokens are BEP-20 BNB Chain crypto assets as Metahero and Everdome are built on the BNB chain. Metahero is one of the most underrated Metaverse crypto coins on BNB, and we recommend keeping a close eye on it in June 2022.
Metahero is undervalued now, as the bear market pushed its valuation to $50 million. With a unit price of $0.0099, it's a tremendous low-priced coin to watch in June 2022.
In recent news, Metahero announced that it appointed Mariusz Król, the founder of WOLF Group, as the CEO of Metahero. According to the announcement:
"Both teams will continue to deliver at the highest level, each with a unilateral focus, in order to increase and optimize output for both projects."
You can purchase the HERO token on KuCoin, Gate.io, Bybit, LBank, PancakeSwap (V2), Crypto.com, AAX, CoinEx, Biswap, XT.COM, etc.
Disclosure: This is not trading or investment advice. Always do your research before buying any Metaverse crypto coins.
Follow us on Twitter @thevrsoldier to stay updated with the latest Crypto, NFT, AI, and Metaverse news!
Image Source: your123/123RF
Click to subscribe to our weekly newsletter
It can be quite difficult to find cryptocurrencies that are worth purchasing in the current financial market as the number…
© 2022 The VR Soldier
© 2022 The VR Soldier
Facebook's Metaverse is Expanding the Attack Surface – Trend Micro
Use the CRI to assess your organization's preparedness against attacks, and get a snapshot of cyber risk across organizations globally.
Content added to Folio
Privacy & Risks
Understand the cybersecurity risks in the Metaverse
By: William Malik August 08, 2022 Read time: ( words)
Save to Folio
Thirty years ago, Paramount trademarked the name "Holodeck." An artifact of Star Trek: The Next Generation, the holodeck was a magical, computer-generated world where characters lived in another realm – either a historical place or an entirely fictious domain, based on old movies, books, or a character's imagination. As in much science fiction, the holodeck's inner workings were never explained, except when dealing with a malfunction: the safety protocols stopped working, an alien took over the controls, a fictional character escaped, all of which put one or more character's lives at risk.
Also, thirty years ago, Gartner published a research report "Client Server and Cooperative Processing." It described the underlying model behind client/server computing and described the forms simple two-tiered architectures might take. As a side effect, the report described why client/server computing makes sense (as opposed to doing everything on one machine). Different types of computers have a different ration of computational power to available data. Historically, mainframes tend to be data-rich (tuned to run at 100% processor utilization) and MIPS-poor, while PCs tend to be MIPS-rich (rarely exceeding significant processor utilization) and data-poor – by a factor of about 3,000. If the computational problem involves lots of data but relatively little processing power, a mainframe-style computer fits the bill. If the problem involves lots of processing but not much data, a PC makes sense. And if the problem requires lots of data and lots of processing, then split the problem into two parts – and put the data-heavy part on one, and the compute-intensive part on the other.
Enter the Metaverse
The holodeck is the limiting case of a computational problem requiring lots of data and lots of processing. We can be sure that it is implemented using a multi-tiered architecture. Which brings us to the metaverse, our real-world version of the holodeck. The metaverse will provide a rich, immersive experience when the user wears AR glasses and gloves with haptic feedback (local client computing for compute-intensive tasks) fronting a richly connected network of servers holding vast amounts of data about the background, landscape, avatars, and the physics of the virtual environment.
From a security perspective the metaverse presents every possible attack surface. The primary IT components connect using IP but the many devices needed to flesh out the illusion will run a multitude of industrial control system protocols. Cost pressures will drive vendors building the infrastructure to source low-cost IIoT components, which still lack basic security and privacy controls. Even in the holodeck, advanced authentication was easily forged. Man-in-the-middle attacks will proliferate. Privacy will be non-existent, because people react to sensory input faster than they know, and the local client hardware will pick up and remember those reactions. While people are exploring their virtual world, the virtual world is constantly monitoring and evaluating the individual's likes, wants, and preferences. The mountain of profile data will make marketing vastly more persuasive, not just for consumer products but also for political advertisement targeting. Vance Packard would be in awe of the metaverse's power.
Security conventionally guarantees that data shall not be lost, altered, or inadvertently disclosed. Adding the industrial control system mandate for safety brings us to a new model for cybersecurity fitting the threats the metaverse will unleash. Since effective cybersecurity combines technology with policy and user education, we are a long way from securing the metaverse. The architecture is just now coming to light. The proper procedures are far from a first draft, and regulations a decade behind that. For now, the strongest link remains the people using it. Be careful, and thoughtful, about what you want to share and how you would keep a secret in this new virtual world. "Arch!" doesn't work quite yet.
ReferencesHOLODECK Trademark 74327473, filed Oct 31, 1992.
"Client/Server and Cooperative Processing – a Guide for the Perplexed," William Malik, Tony Percy, W. Roy Schulte, Gartner, Stamford, CT. October 1992
The Hidden Persuaders, Vance Packard, David McKay Co., New York, 1957.
What do you think? Let me know @WilliamMalikTM
William Malik
VP, Infrastructure Strategies
AR Service Provider Flowing Cloud Eyes to Become First Metaverse-Related Stock Listed in Hong Kong – Pandaily
Pandaily
Everything about China's Innovation
On September 22, a document from the Hong Kong Stock Exchange (HKEx) showed that Flowing Cloud, a Chinese tech firm, passed the listing hearing and it will start trading on the main board of the exchange at the end of this month. The firm thus may become "the first Metaverse-related stock listed in Hong Kong."
Founded in 2008, the firm switched its focus from the game business to AR/VR content and services in April 2017, completing the transformation in May 2019. Now its business mainly covers AR/VR marketing services, AR/VR content and AR/VR SaaS (software as a service).
In view of the fact that AR/VR content and services belongs to the Metaverse ecosystem, the firm has started to build its own Metaverse platform, called Flowing Cloud Metaverse, and will release it in the future. There is a virtual commercial market that allows users to move freely and become merchants, providing access to Metaverse for enterprises and individual users. The platform will connect them together.
The firm also provides AR/VR SaaS services. Recently, it announced a strategic cooperation agreement with the short video sharing app Kuaishou. The contents of the deal include providing convenient editing tools for Kuaishou content creators based on a SaaS platform, which is widely applicable to panoramic pictures and other immersive videos. Creators can make 3D models, add special effects and use other interactive functions.
Flowing Cloud currently maintains relatively considerable revenue growth and profitability. According to its prospectus, the revenues of Feitian Yundong were 251 million yuan ($35.5 million) in 2019, 339 million yuan in 2020 and 595 million yuan in 2021. During the period, the net profit was 42 million yuan, 60 million yuan and 72 million yuan respectively. In the first quarter of 2022, its revenue increased by 64.75% from 139 million yuan in the same period of 2021 to 229 million yuan; The net profit increased by 315.78% from about 9.19 million yuan in the same period of 2021 to 38.21 million yuan.
SEE ALSO: Inkeverse Launches Social Metaverse Product Targeted at Gen Z
The net proceeds from this IPO will be mainly for enhancing R&D capabilities and improving technical infrastructure. The firm will enhance its sales and marketing functions, promote potential mergers, acquisitions and strategic investments, and develop the above-mentioned Metaverse platform. Further, the funds will be added to working capital and general corporate purposes.
Investment and financing in the field of Metaverse are in full swing. According to the Investment and Financing Data Report of Metaverse released by Chinese market research firm 100EC in July this year, the financing amount of the Metaverse in China has reached 5.46 billion yuan. In China, there are 160,000 digital human business enterprises and more than 20 provincial governments involved in the building up of the Metaverse. Dora Liu, Deputy CEO and Chief Quality and Transformation Officer at Deloitte China, pointed out that in 2030, China's Metaverse market will reach 40 trillion yuan, which will count 20% of the country's GDP, and electronic products and wearable devices in Metaverse will be worth $100 billion.
Domestic leading enterprises are also speeding up the layout of Metaverse. In June this year, Tencent was reported to have set up an "XR-ExtendedReality" department, which is tasked with building an extended reality business including software and hardware for Tencent

and will become part of the company's Interactive Entertainment Group (IEG). In addition, in September 2021, Alibaba

launched AYAYI, a digital manager, and in March 2022, it led the investment in Nreal, a Chinese mixed reality (MR) technology startup. Baidu

, ByteDance and NetEase

have also invested in this field.
Builtopia, a metaverse technology service provider, has recently completed a seed round financing worth tens of millions of yuan led by Shunwei Capital. The funds will be mainly used for technology upgrades and marketing.
On July 13, the HASHII encrypted digital print was jointly released by Inmyshow Digital, a new media marketing company, and Skyworth, a television manufacturer.
This week: Tencent's NFT marketplace Huanhe to close down, Zipmex becomes latest crypto exchange to halt withdrawals, Hong Kong monetary chief said crypto and DeFi won't disappear, and more.
The Sandbox announced a new partnership on July 27 with global gaming company Gravity, aimed at bringing Ragnarok, a massively multiplayer online role-playing game created by Gravity, into the metaverse.


Pandaily is a tech media based in Beijing. Our mission is to deliver premium content and contextual insights on China's technology scene to the worldwide tech community.
The automated manchine translation of regional languages is powered by NiuTrans.
We also support Hindi language, do you want change to it?
हम यह भी हिन्दी भाषा का समर्थन है, आप इसे करने के लिए परिवर्तन करना चाहते हैं?
We also support Punjabi language, do you want change to it?
ਸਾਨੂੰ ਇਹ ਵੀ ਪੰਜਾਬੀ ਭਾਸ਼ਾ ਨੂੰ ਸਹਿਯੋਗ ਹੈ, ਤੁਹਾਨੂੰ ਇਸ ਨੂੰ ਕਰਨ ਲਈ ਤਬਦੀਲੀ ਚਾਹੁੰਦੇ ਹੋ?
We also support Bengali language, do you want change to it?
আমরা বাংলা ভাষা সমর্থন, আপনি এটি পরিবর্তন করতে চান?
We also support Burmese language, do you want change to it?
ငါတို့သည်လည်း, မြန်မာဘာသာစကားကိုထောကျပံ့သငျသညျကအပြောင်းအလဲလိုသလဲ
We also support Nepali language, do you want change to it?
हामी पनि नेपाली भाषा समर्थन, तपाईं यसलाई परिवर्तन गर्न चाहनुहुन्छ?
We also support Tagalog language, do you want change to it?
Sinusuportahan din namin ang Tagalog wika, ang gusto mong pagbabago dito?
We also support Malay language, do you want change to it?
Kami juga menyokong bahasa Melayu, adakah anda mahu perubahan kepadanya?
We also support Indonesian language, do you want change to it?
Kami juga mendukung bahasa Indonesia, apakah Anda ingin perubahan untuk itu?
We also support Thai language, do you want change to it?
นอกจากนี้เรายังสนับสนุนภาษาไทย, คุณต้องการที่เปลี่ยนแปลงไปได้หรือไม่