8 New Crypto Coin Launches to Watch for 2023 – Crypto News Flash
New crypto launches are an opportunity for investors to buy low and earn returns while assets appreciate as they enter the different presale stages. 
Even if investors want to wait for a crypto to be listed on exchanges, it's valuable to check out the presale because top crypto launches often lead to successful ICOs and big returns for early investors.
Our review team found 8 crypto launches this year that could provide investors with impressive returns. Here we detail the projects, highlighting their features and benefits.
Let's have a quick look at the new crypto launches before reviewing each one in detail.
Now for our detailed reviews of the top 8 new crypto launches.
Dash 2 Trade is an innovative crypto analytics and signals platform that has launched an extremely successful presale, already raising more than $4 million in less than two weeks.
The native D2T token will be used to access the dashboard and is currently in its second stage of the presale and is available at $0.05 before its value increases in the third stage.


Being part of this new crypto launch enables investors to take advantage of Dash 2 Trade's $150,000 giveaway. To enter, investors need to own $150 D2T tokens on the day of the draw. Investors receive multiple entries by completing social media tasks such as retweeting and subscribing to the Telegram channel.
Apart from receiving low prices for D2T tokens, investors who join this new crypto launch now can take advantage of the platform's signals and on-chain analytics service. Investors can choose from three packages:
The two key features that help traders become more profitable are signals and on-chain analytics.
Users are able to receive buy and sell opportunities, while the on-chain analytics helps traders monitor whale wallet movements. Dash 2 Trade also offers statistics to help traders determine what top investors are doing.


A common issue among investors wanting low asset prices is being unaware of new crypto launches – Dash 2 Trade solves that problem by providing alerts of presale cryptocurrency launches and when coins are listed on new exchanges.
The key aspect that makes this service more valuable is that Dash 2 Trade manually reviews each project and scores them out of 100 to help investors determine legitimacy. Its score rates a range of metrics including the project's tokenomics, audit, and developer credentials. 
Traders can combine technical indicators and the platform's backtester tool to build the most profitable strategies and test them in environments that mimic real market conditions. 
Dash 2 Trade enables traders to swap ideas via its social trading feature, enabling engagement among traders, and the platform tracks top-performing strategies and shares them with the rest of the community.
Investors wanting to take advantage of this appreciating asset and its platform to make trading profitable should act now before the stage three price increase.

Visit Dash 2 Trade
IMPT is a new crypto launch and top NFT project that connects investors and businesses that care about making the planet greener. 
To contribute, investors can buy IMPT tokens, which are currently in the second presale stage having sold out the first stage four weeks ahead of schedule.


IMPT has now raised more than $12 million during the presale, with early-round investors owning an appreciating asset that increases in value as it enters the different stages of its presale. 
IMPT rewards investors with tokens for shopping at certain retailers, which will donate to environmentally-conscious causes  – to expedite carbon footprint reduction, IMPT enables each user to do their part by using the social feature.
The social feature tracks each user's carbon footprint and scores them and when a user has contributed positively to the environment, the platform rewards them with points. Users can earn higher points by burning their carbon credits.


Alternatively, investors can convert their IMPT tokens into carbon credits, which are minted into NFTs that are also tradeable.
The best time to buy IMPT tokens at low prices is during the presale. The first stage, which offered tokens at $0.018,is sold out, with stage 2 tokens selling at $0.023 before another increase to $0.028 in stage 3.
Buy IMPT Tokens Now
Investors seeking a new crypto launch that offers in-game rewards, a scalable token and low transaction fees will enjoy Calvaria. 
This play-to-earn (P2E)  game is offering its native token $RIA in the second stage of its presale and has now raised more than $1 million in two weeks.


Calvaria offers $eRIA and $RIA tokens as rewards, enabling players to sell them on secondary markets or use them for in-game purchases. 
Players use card combinations to defeat opponents and receive rewards such as unique cards, power-ups, and tokens.
Players defeat opponents by strengthening their decks and can do so by collecting resources or by using tokens to buy higher-level cards by combining cards of the same strength.
$RIA token holders can stake their coins to earn daily rewards and participate in voting to determine the ecosystem's future.
The Calvaria presale is currently in stage 3 with tokens on sale at $0.02 – by the final stage, tokens will sell at $0.055 a 175% increase from current prices.
Follow us for the latest crypto news!
Buy $RIA Tokens Now
Lucky Block launched its initial native currency as a BEP-20 token, offering investors prizes for entering draws. 
This NFT competition platform also recently launched an ERC-20 token, known as the LBLOCK V2. Investors won't incur sales tax for trading the V2 token, making it ideal for day traders.


Owning Lucky Block tokens is necessary for investors to participate in NFT draws, with prizes including a Lamborghini, $1 million in Bitcoin, and a home worth $1 million – investors who buy LBLOCK to participate in draws don't pay transaction fees.
One of the reasons Lucky Block token launches are important is that LBLOCK provided investors with more than 1,100% returns when it was listed on PancakeSwap. Investors who bought coins during the presale earned 3,000% returns.
The project also recently announced that LBLOCK V2 will be subject to a monthly burn of 1%, which should drive up its value as the coin becomes more scarce.
Corite is a new crypto launch that enables artists to raise funds for production and other musical aspects from their fans. 
The native token CO is at the core of the platform, enabling fans to support their favorite artists.


The platform enables artists to launch campaigns, inviting fans to contribute to the artist's marketing and production, with fans using Corite to make contributions with CO coins. 
The artists enjoy free distribution to all the major streaming platforms, but fans also benefit from contributing.
To give back, artists share a portion of their streaming revenue with fans who contributed to their campaign.
Famous artists such as Alan Walker and Oscar Stembridge have used the platform for fundraising and giving back to their fans.
DEXO is a newly launched crypto by an extended decentralized exchange. 
It connects isolated blockchains and establishes a cross-chain asset exchange network to provide support for the DeFi ecosystem.


The coin is currently on presale for $0.013 during the first stage, and the second stage increases the coin's value to $0.017, with the presale already raising more than $1 million. 
Investors wanting to trade against zero spreads can take advantage of this platform by buying DEXO coins.
The Dexo exchange also offers a comprehensive trading terminal and order-book trading with leverage exposure on limitless assets with a minimum fee, while investors can enjoy zero gas fees thanks to the C-Dex protocol.
LasMeta is one of the new crypto launches that enables players to earn while enjoying VR poker. 
This Metaverse game enables free participation and allows players to earn an income by owning casinos and collecting NFTs.


To participate, players need to own the LASM token, which they can exchange for other currencies, with players using VR headsets to enhance their gaming experience and earn by owning casinos and NFTs. 
The LasMeta NFT collection consists of 7,000 digital assets enabling players to earn a passive income and other in-game privileges. 
Once the presale is over, LASM will be listed on Uniswap and centralized exchanges. 
Byepix developers have initiated a crypto launch push to make investors aware of its all-in-one blockchain ecosystem. 
This Metaverse project uses its EPIX token to solve scaling and incompatibility problems by developing a Metaverse Layer 2 blockchain, super Metaverse protocol and Metaverse applications.


By holding the EPIX token, investors have access to several areas of the platform.
Byepix offers Gems Hunter, a play-to-earn game, virtual land to buy and sell real estate, and an NFT showroom that consists of digital artifacts and collections.
Investors can also access the Byepix Life Planet, enabling the creation of a completely new lifestyle and an NFT marketplace.
After comparing all the projects, our review team found Dash 2 Trade to provide the best offering to investors. 
The D2T token is an appreciating asset because it increases in value throughout the different presale stages while owning it also enables investors to unlock all the features on its platform such as the crypto signals and the on-chain analytics metrics.
The best time to buy D2T tokens is during its presale – investors who missed the first stage of the presale shouldn't let the second one slip through their hands because the coin becomes more expensive in the third stage of the presale.
Buy D2T Tokens Now 
John Kiguru is an astute writer with a great love for cryptocurrency and its underlining technology. All day he is exploring new digital innovations to bring his audience the latest developments.
Comments are closed.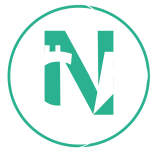 Crypto News Flash is your number one source for the latest news and information from the world of cryptocurrencies.
About us
Contact us
Legals
Data protection policy
*= Affiliate-Link
Risk warning and disclaimer: The contents of this website are intended solely for the entertainment and information of readers and do not provide investment advice or a recommendation within the context of the Securities Trading Act. The content of this website solely reflects the subjective and personal opinion of the authors. Readers are requested to form their own opinions on the contents of this website and to seek professional and independent advice before making concrete investment decisions. The information found on this site does not contain any information or messages, but is intended solely for information and personal use. None of the information shown constitutes an offer to buy or sell futures contracts, securities, options, CFDs, other derivatives or cryptocurrencies. Any opinions provided, including e-mails, live chat, SMS or other forms of communication across social media networks do not constitute a suitable basis for an investment decision. You alone bear the risk for your investment decisions. Read more!
Cardano (ADA) and Dogecoin (DOGE) Volatility Leads Investors To Buy Flasko (FLSK) | Bitcoinist.com – Bitcoinist
Some cryptocurrencies are stable, but they are not capable of delivering the returns that investors are looking forward to having. Cardano (ADA) and Dogecoin (DOGE) are great examples of cryptocurrencies. Due to the same reason, investors are now looking for alternative cryptocurrencies like Flasko.
Dogecoin (DOGE) Is Hanging On
There is no demand at all for meme coins as of now. However, the best meme coin, Dogecoin (DOGE), is still hanging on.
Dogecoin (DOGE) completed a $44 billion acquisition last month. And Twitter is looking forward to working closely with Dogecoin (DOGE) as well. Hence, Dogecoin (DOGE) will be able to stay while other leading cryptocurrencies struggle.
Cardano (ADA) Might Bounce Back
Another major cryptocurrency that investors are mindful of is Cardano (ADA). Cardano (ADA) recently went through a massive update that helped investors to keep better hopes for the future of cryptocurrency.
Cardano (ADA) is gaining value along with the increasing popularity of Metaverse. At the end of the current bear market, Cardano (ADA) is expected to become one of the fastest-growing cryptocurrencies to be made available out there.
Flasko (FLSK) Is Doing Well
Despite the bear market, Flasko is doing good as a new project because of its unique and innovative concept. Flasko enables people to purchase luxurious and rare wines, champagne, and whiskey. The purchases are made digitally in the form of NFTs. However, there will be a physical allocation of the bottles, which users can get when they purchase the full NFT.
The phase 2 presale of Flasko project recently started at $0.085. This value is further expected to increase exponentially in early 2023.
Website: https://flasko.io
Presale: https://presale.flasko.io
Telegram: https://t.me/flaskoio
Twitter: https://twitter.com/flasko_io

Disclaimer: This is a paid release. The statements, views and opinions expressed in this column are solely those of the content provider and do not necessarily represent those of Bitcoinist. Bitcoinist does not guarantee the accuracy or timeliness of information available in such content. Do your research and invest at your own risk.
For updates and exclusive offers enter your email.
Bitcoinist is the ultimate news and review site for the crypto currency community!
Bitcoin news portal providing breaking news, guides, price analysis about decentralized digital money & blockchain technology.
© 2022 Bitcoinist. All Rights Reserved.
Here's Why This Rare Bored Ape NFT Just Sold For $933,792 In ETH – Ethereum (ETH/USD) – Benzinga
The Bored Ape Yacht Club (BAYC) is an exclusive community for holders of the ape and mutant themed NFT collections on Ethereum's blockchain. Commonly referred to as the Bored Apes, only 10,000 generative art pieces will ever be in existence.
What happened: Bored Ape #1268 just sold for 780.00 ETH ETH/USD ($933,792 USD). The value of Bored Apes is typically determined by the Ape's attributes, with the laser eyes, crown, and golden fur traits being the most coveted.
Here are a list of its attributes and how many others have the same trait:
Why it Matters: Bored Apes are the ultimate store of culture for NFT collectors. The NFT collection has gained huge influence in 2021, with an ever growing list of top tier celebrities making apes their profile pictures on Twitter. With the recent explosion in popularity surrounding the Metaverse, rare blockchain-based avatars are all the rage for those looking to flex online.
Being a member of the Bored Ape Yacht Club is not just about flexing online. Yuga Labs, the creators of the Bored Apes throw exclusive parties often with free private performances from members of the club such as Lil Baby. Other notable celebrities in the club include Post Malone, Stephen Curry, Dez Bryant, and Jimmy Kimmel.
Yuga Labs also created another NFT collection known as the Mutant Apes, which also provides membership to the elusive club. There are a total of 20,000 Mutant Apes, and the price floor is historically lower than the Bored Apes.
See Also: NFT Release Calendar and Best NFT Projects of 2021
Data provided by OpenSea.
Checkout the full Bored Ape Yacht Club collection
You can learn more about this NFT here.
This article was generated by Benzinga's automated content engine and reviewed by an editor.
© 2022 Benzinga.com. Benzinga does not provide investment advice. All rights reserved.
Visit Benzinga's Crypto Homepage – 1,000,000+ depend on Benzinga Crypto every month
How to buy NFTs: Trojans' venture Moonlight aims to make it easier – USC News
to receive USC News via email
Blake Asherian realizes that most people don't have a spare $60,000 just lying around — which is about what you'd need to buy an NFT (non-fungible token) of any real value. He also understands that at a broader level, most people don't even know what an NFT is or how to buy one.
That's why Asherian and three other Trojans — Gabriel Perez, Matthew Hausman and Can Toraman — have started Moonlight, a fractionalized NFT marketplace that allows users to buy, own and sell fractions of an NFT in a simple and user-friendly way.
Moonlight — Blake Asherian, CEO and founder; Matthew Hausman, frontend architect; Can Toraman, technical advisor; and Gabriel Perez, product and community (clockwise from top left) — allows users to buy, own and sell fractions of an NFT in a simple and user-friendly way. (Photos/Courtesy of Blake Asherian, Matthew Hausman, Can Toraman and Gabriel Perez)
Despite gaining significant traction within the last year, NFTs are still in their infancy, and there are financial risks involved given their uncertainty and high price tags. Moonlight hopes to remedy that, or at least help bridge the gap between most people and this emerging space.
"If the average personal income is 63K, and the average cost of a blue-chip NFT is 51K, that's a big problem," said Asherian, a business administration undergraduate in the USC Marshall School of Business.
"Part of the reason why people are not as prone to getting into NFTs is because there's such a high barrier in terms of knowledge, and technology," Asherian added. "We're breaking down that barrier."
The concept of Moonlight is simple: A group of people will choose an NFT they want to crowdfund, and once the funding goal is reached, each crowdfunder becomes a co-owner. From there, co-owners can buy and sell their fractions on Moonlight's platform.
Though the platform might be simple — or at the least the goal is to make it as simple as possible for people — the concept of an NFT isn't widely understood and can seem a little daunting.
Essentially, an NFT is a unique piece of digital art that is certified using blockchain, an immutable record of ownership. The non-fungible part means that no two items are alike or equal. NFTs function similarly to how people collect and sell art or trading cards. Some items are worth next to nothing, while others fetch millions of dollars.
Moonlight's goal is for people to have the opportunity to own fractions of NFTs of real value, which is why the company focuses on "blue chip" — or most valuable — NFTs, like Bored Ape or CryptoPunks, which have the potential to provide long-term returns and can easily go for six figures.
But why would a digital image of an ape or a pixelated person be worth hundreds of thousands of dollars?
Well, why would someone pay over $7 million for a baseball card? Or thousands for any of the "contemporary art" listed on Sotheby's?
All are fair questions, and the answers could vary depending on the person or item. The common factor is that collectors feel that these are assets that will increase in value. NFTs are just the newest version.
I would always argue with people: What is the difference between your trading card and an NFT? They took a picture of a guy and then put it on a piece of paper, and it has value somehow.
Matthew Hausman, Moonlight frontend architect
"I would always argue with people: What is the difference between your trading card and an NFT?" said Hausman, Moonlight frontend architect and 2021 USC Viterbi School of Engineering graduate.
"They took a picture of a guy and then put it on a piece of paper, and it has value somehow."
For those who only read certain media accounts, it may seem like NFTs and the cryptocurrency used to buy them are a losing venture, and they might be for some. However, the creators of Moonlight were quick to point out that there are a lot of financial risks out there, and their platform's crowdfunding feature can help eliminate some of those potential dangers.
With Moonlight, crowdfunding is key. Users select an NFT and then have a certain number of days to raise the funds. If the money is raised in time, the NFT is moved to the Moonlight platform where people can buy and sell shares. If the funds are not raised in time, then everyone who contributed gets their money back.
"No other protocol allows you to literally raise funds to buy cool stuff together," Asherian said. "The secret sauce here is having a technology that can allow any number of people to put their money into something and as a group get anything they want."
The next concept, fractionalization, is not necessarily new, but how Moonlight allows users to fractionalize is in direct response to a large issue within the NFT community. Right now, someone who owns an NFT can fractionalize it and sell those fractions at whatever price they see fit, regardless of the actual market value. People who are knowledgeable about and can afford a six-figure blue-chip NFT don't have a need for fractionalization. So, the practice can take advantage of those who are new to the space — a problem that Moonlight wants to correct.
"For a bunch of people who are just entering the space of NFTs, how can they trust that that valuation is true?" Asherian said. "They don't know enough about the protocols or the NFT collections. They're kind of swayed in an untrue direction and it's unfair to them."
Asherian and his team at Moonlight emphasize that their platform is truly for everyone. NFTs — and even the cryptocurrency used to purchase them — might seem daunting for those who aren't already in that world, but their hope is to take away some of that hesitance.
"At the end of the day, if you look at who's into NFTs, it's that 1%, right?" Asherian said. "We want to tap into the 99%, so we have to create a product that's comprehensive for that group, which not too long ago included myself."
The initial concept for Moonlight came to Asherian in late 2021, but his interest in NFTs started around two years ago when he was working for his cousin, Sean Rad, the founder and former CEO of the dating app Tinder. Rad — at one time at USC student — had invested in Genies, an avatar technology company, and Genies co-founder Akash Nigam started talking to Asherian about the company's venture into NFTs. Though Asherian knew nothing about NFTs or blockchain, the concepts piqued his interest.
Soon after, he left his jobs to buy and sell NFTs full time. He admits that there were some definite growing pains early on because of the high barrier to entry, but those missteps put him in a position to succeed down the road.
He started drafting up the concept for Moonlight while studying abroad in Paris last year. He connected with fellow Trojans abroad which led to even more connections when he returned stateside. Asherian credits USC with introducing him to Perez, Hausman and Toraman, and making Moonlight what it is today.
Ever since I was a freshman, I've always heard that term 'Trojan Family,' but then I was really able to witness what it can do.
Blake Asherian, Moonlight CEO and founder
"I really believe in the Trojan Family and what it offers," Asherian said. "Ever since I was a freshman, I've always heard that term 'Trojan Family,' but then I was really able to witness what it can do."
A transfer student from the University of Wisconsin-Madison, Perez said his interest in NFTs has been a gradual progression since he was in high school. He started by selling stocks with his friends, and then in college he found a new interest in cryptocurrency.
"I kind of fell in love with the philosophy behind Bitcoin, which is a very anti-centralization of money, anti-central banks, power-back-to-the-people sort of thing," said Perez, a junior economics major in the USC Dornsife College of Letters, Arts and Sciences.
"Then I learned about Ethereum, which was the first time I realized this has a huge potential to be the currency of the internet in the future."
Ultimately, Perez, product and community lead at Moonlight, felt that if he wanted to further his career in the crypto world, he'd have to move somewhere where he felt it was more popular and valued. He found just such an innovative environment at USC, where USC Viterbi even offers a blockchain minor.
He came to USC before the fall 2021 semester and joined Blockchain@USC — a student-run organization that engages with blockchain-related topics, develops blockchain applications, and connects with industry professionals — as the director of external relations.
We started talking about fractionalizing NFTs and the ability for smaller capital players to be able to dive into these collections, and I was hooked from there.
Gabriel Perez, Moonlight, product and community
At USC, both within his field of study and social groups, Perez surrounded himself with other like-minded people that shared his passion, which is when he first heard about NFTs and eventually met Asherian.
"We started talking about fractionalizing NFTs and the ability for smaller capital players to be able to dive into these collections, and I was hooked from there," Perez said.
By the end of the spring 2022 semester, Perez and Asherian had formed the Moonlight team formed and started the work to launch their idea.
The Moonlight crew is aware of some of the sustainability concerns with NFTs, primarily the proof-of-work blockchain system that is used by most cryptocurrencies so that transactions can be processed peer-to-peer in a secure manner without the need for a third party. Proof-of-work consumes a significant amount of energy. Rooms full of computers are needed to run complex mathematical equations, and coolers are needed to make sure those computers don't overheat. By one estimate, mining 1 Bitcoin consumes as much electricity as a standard American home would use in nine years.
Most NFTs are part of the Ethereum blockchain, which currently uses proof-of-work. However, next month the Ethereum "Merge" will shift its blockchain to proof-of-stake, which uses 99.95% less energy by reducing the amount of computational work needed to verify the blocks and transactions that keep the blockchain secure.
"Fingers crossed that 'Merge' goes well because it's a very anticipated catalyst in the crypto world," Perez said. "If it does go correctly, NFTs are probably not going to have much of an environmental footprint at all, compared to something like a few office buildings downtown."
But before they get to the point of using more sustainable blockchain, Asherian said they must establish their footing. Moonlight is projected to go live later this fall, and Asherian said once they've developed their community and built trust, they can influence people to move towards more sustainable methods.
"When you're a huge marketplace that everyone starts suspecting has authority within the NFT space, then you're able to sort of tell them what to do next," Asherian said. "We really want to be able to gain that authority, and the way to do so is by being transparent, simple and fun."
Trust and NFTs — or crypto, for that matter — might not go hand-in-hand just yet for much of the general population, but that's exactly what Moonlight is hoping to fix. They see NFTs as an opportunity not just for those "in the know," but for everyone.
"We believe there is power in numbers," Asherian said. "At the end of the day, we want to give power to the people so they can own anything they want, together."
More stories about: Alumni, Cryptocurrency, Digital Media, Emerging Technology, Entrepreneurship, Students, Sustainability
Three USC undergrads — and sustainability fellowship recipients — believe emerging technologies like crypto could play a vital role in reinforcing the meat supply chain.
The digital cryptocurrency's value has students trying to understand how blockchain technology works.
Alumnus Randall R. Kendrick's donation will fund scholarships, endow new faculty positions and establish the new institute.
USC researchers weigh in on artificial intelligence's future in entertainment, medicine and more.
The Trojan Marching Band will celebrate the centennial of the university's iconic fight song during halftime Saturday.
The Master of Planning graduate works for infrastructure giant AECOM, where she consults on projects around the world — including the 2028 Los Angeles Olympics.
A computer science and economics duo has created a software company that streamlines the process.
to receive USC News via email